To get back to market I needed to upskill myself with the latest technologies which were in demand. That's where Industry Connect helped me.  Dalia – Automation Test Analyst at ActionStep
A career break is a common experience for many people.
Sometimes we burn ourselves out and need a change of scene. Other times sickness can strike us or a family member and we need to put work on hold for a while.
The most common reason women take a career break, is to have children and start a family.
And while kids are the greatest thing on Earth, there comes a time when they go to school and suddenly the opportunity arises for the mother to go back to work.
The problem with a career break
Returning to a working environment is difficult in any profession, but when it comes to the IT industry, it's even harder.
Technology, systems, software all change at an astonishing rate, so even 6 months out can make the difference between returning as an old professional – or starting again as a rookie.
So what do you do if you were a software developer back in the day, but haven't worked in 5 years? Imagine what you've missed in those few, short years! Blockchain has arrived and changed everything, Artificial Intelligence is unrecognisable compared to what it was, and languages like Swift and Rust didn't even exist!
For many women, the situation is overwhelming, and so they either consider going back to Uni, look for a different career or continue as a stay at home mum.
How we can help you get back into it
Doing another degree isn't the only way you can get caught up with recent developments in the IT world.
We have created specialised "job-ready" programmes, designed to teach you what you need to know in a short space of time, preparing you for the market and helping you in your job search.
After the programme, we can find you an internship, where you will work on live projects, with real clients, giving you the experience you need to persuade any potential employer you can do the job.
Talk to our people about getting your career back
If you are interested in relaunching your career after a break, then why not join us for our next online information session.
Juanita Strydom, the General Manager of Industry Connect, will be online on Wednesday evenings, 7:00 pm NZ time, 5.00pm Australia Eastern Standard time and 8:00am UK time.
Joining her will be the Industry Connect team members, as well as the owners of successful software companies, all of whom are ready to answer any questions you may have.
The gang will explain who we are, what our programmes are, and how you can join us.
To secure your seat in the info interview session, simply click here and fill out the form and we'll be in touch to confirm your invitation!
It's time to get back on the horse! Join us today and let's get you back to work!
---
What is Industry Connect?
Industry Connect is an IT/Software Career Launchpad that has everything you need to kick-start your IT/software career in AU, NZ, UK, IE, SG, HK, IN, ID, VN & PH.
Industry Connect's Ecosystem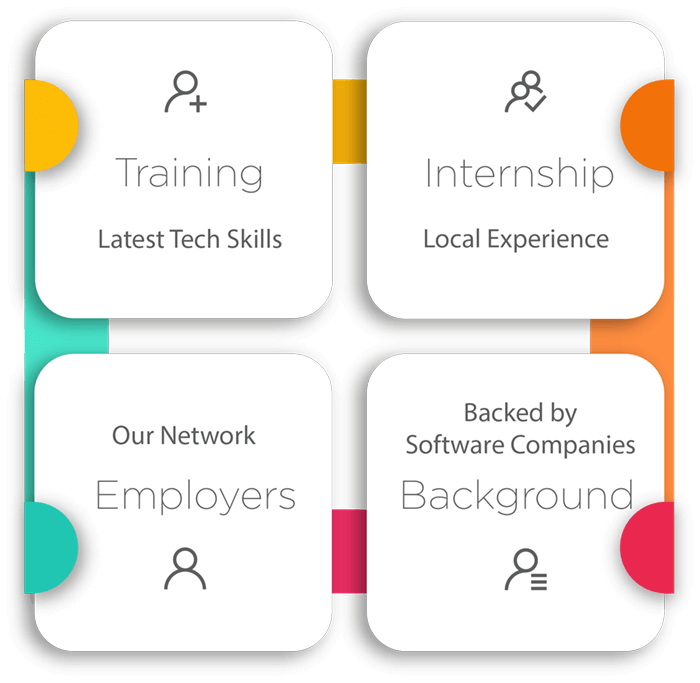 We have been helping career changers, recent IT graduates and people with career gap to start their IT/software careers.
Over the years, we have helped hundreds kick-start an IT/software career. (Verifiable evidences are available on this website)
OUR CORE
We are an innovative software training school backed by global/local software companies. Our ecosystem is an incubation process that supports our participants until they launch a tech career.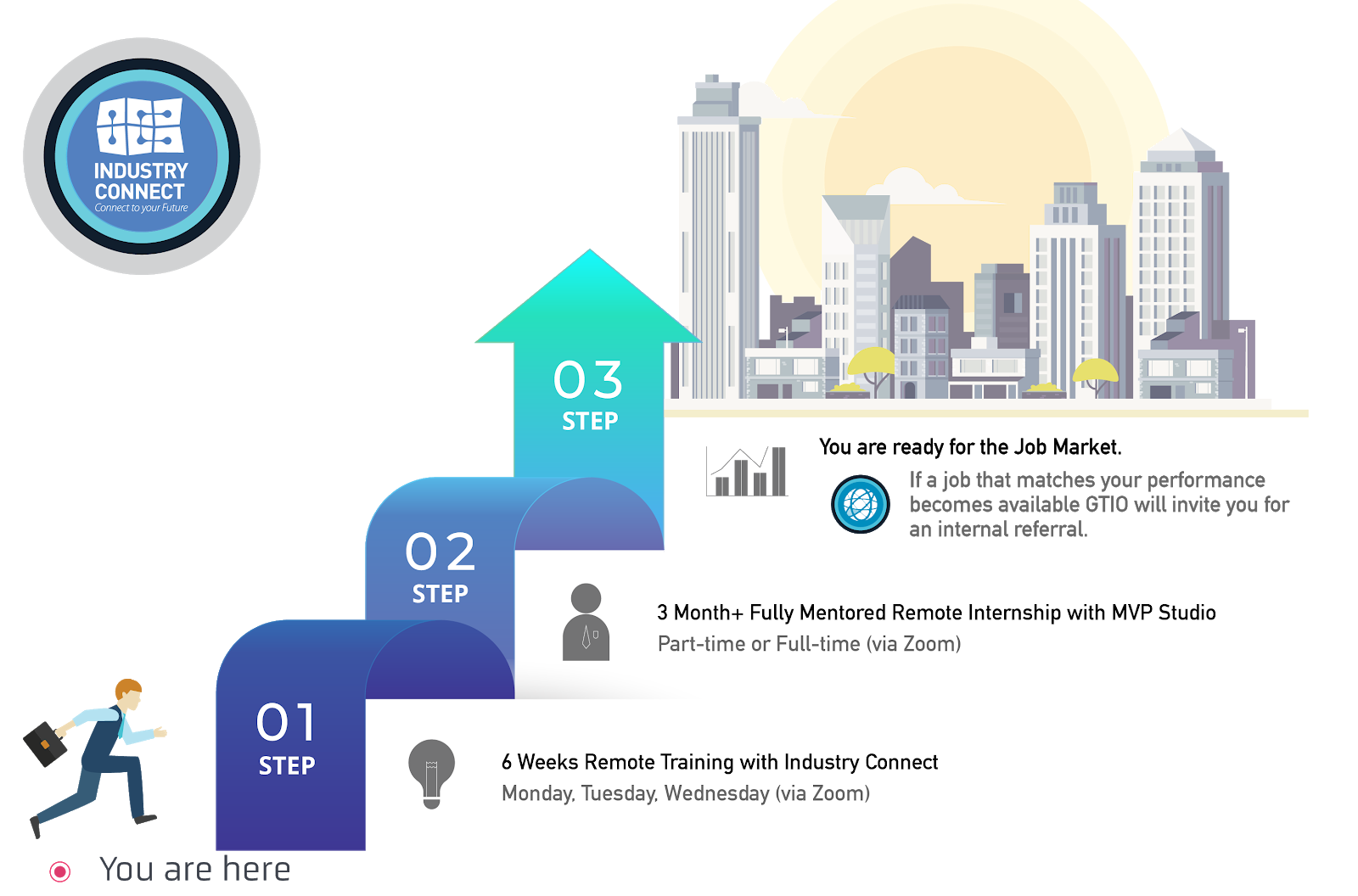 OUR PROGRAMMES
Our Job-Ready training programmes focus on,
Software Development
Business Intelligence (or Data Analyst)
Test Analyst
PROGRAMME STRUCTURE
Six Weeks Training Classes (Practical Tech Skills)
Three Months (or more) Structured Internship on Large Commercial-Scale Projects (Learning enhanced, flexible Hours)
Employer Network (job analysis and internal referral if goals are met)
You can join us via Zoom (live face-to-face meeting) remotely from anywhere and "download" the valuable knowledge & experiences from our tech experts across different tech centres.
Watch 300+ Stories of Career Starters in IT/Software