Software development is one of the fastest-growing industries in the world, with a flourishing demand for skilled developers.
The ability to build software programs and applications has become an increasingly important and valuable skill, and has opened up many exciting opportunities for those who are passionate about technology.
Here are five reasons why you should consider training as a software developer.
High demand for developers
One of the most compelling reasons to train as a software developer is the high demand for people.
With the rapid growth of technology and the increasing use of digital systems in all areas of life, the demand for software developers continues to grow. In fact, it's projected that employment in the software development industry is going to grow by 21% in the next six years, much faster than the average for all other professions.
Great salary and job security
Another advantage of being a software developer is the excellent pay and job security the position offers.
According to Glassdoor, the average salary for a software developer in New Zealand is $95,000 a year, and with the high demand for developers, job security is also pretty much guaranteed. As long as you have the skills and knowledge to build software programs, you are likely to find work in this field.
Opportunities for Growth
The software development industry is constantly evolving, with new technologies and tools being introduced all the time. This provides ample opportunities for growth and career advancement, allowing you to build new skills and take on new challenges.
On top of that, as a software developer, you can choose to specialise in a specific area, such as web development or mobile App development, or to take a more generalist approach and work on a variety of projects.
Flexibility
Being a software developer also offers great flexibility. Many software development jobs allow for remote work, which provides the opportunity to work from anywhere in the world. This can be especially beneficial for those who are looking for a flexible schedule or who are unable to commute to a traditional office setting.
Satisfying Career
Finally, training as a software developer can be a highly satisfying career choice. Being able to build and create software programs and applications can be incredibly rewarding, as you are able to bring your ideas to life and make a positive impact on the world.
Additionally, the problem-solving and critical thinking skills required for software development can also be incredibly rewarding, helping to build a sense of accomplishment and satisfaction in your life.
Want to train as a software developer? Talk to us.
Software development is a fast-growing and dynamic field that offers many exciting opportunities for those who are passionate about technology.
With high demand, good pay, and excellent job security, it is an ideal choice for those who are looking for a challenging and rewarding career.
Whether you are just starting out in your career or are looking for a change, we can help you train as a software developer.
We have several different types of "job-ready" programs, designed to get you trained up and ready for a working environment within months, not years.
Our success stories speak for themselves, so take a look, listen to those who have come to us, and see where they are now.
We can do the same for you.
---
What is Industry Connect?
Industry Connect is an IT/Software Career Launchpad that has everything you need to kick-start your IT/software career in AU, NZ, UK, IE, SG, HK, IN, ID, VN & PH.
Industry Connect's Ecosystem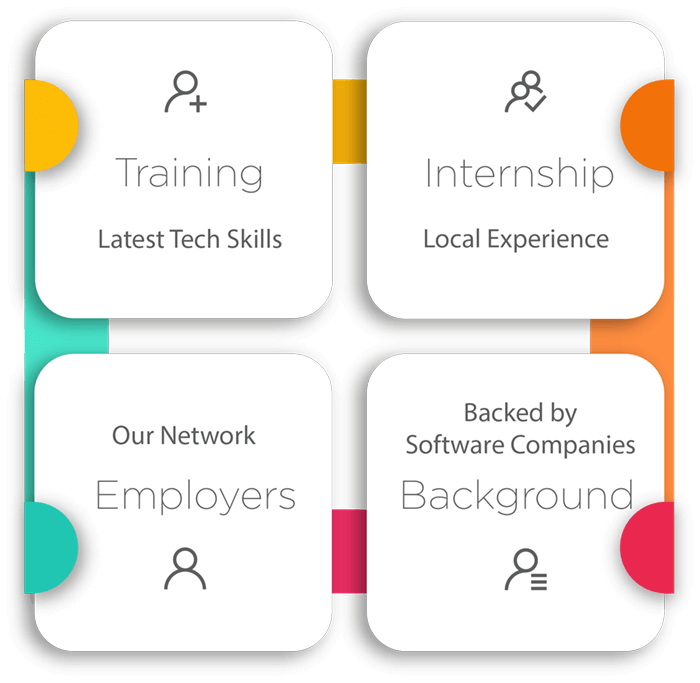 We have been helping career changers, recent IT graduates and people with career gap to start their IT/software careers.
Over the years, we have helped hundreds kick-start an IT/software career. (Verifiable evidences are available on this website)
OUR CORE
We are an innovative software training school backed by global/local software companies. Our ecosystem is an incubation process that supports our participants until they launch a tech career.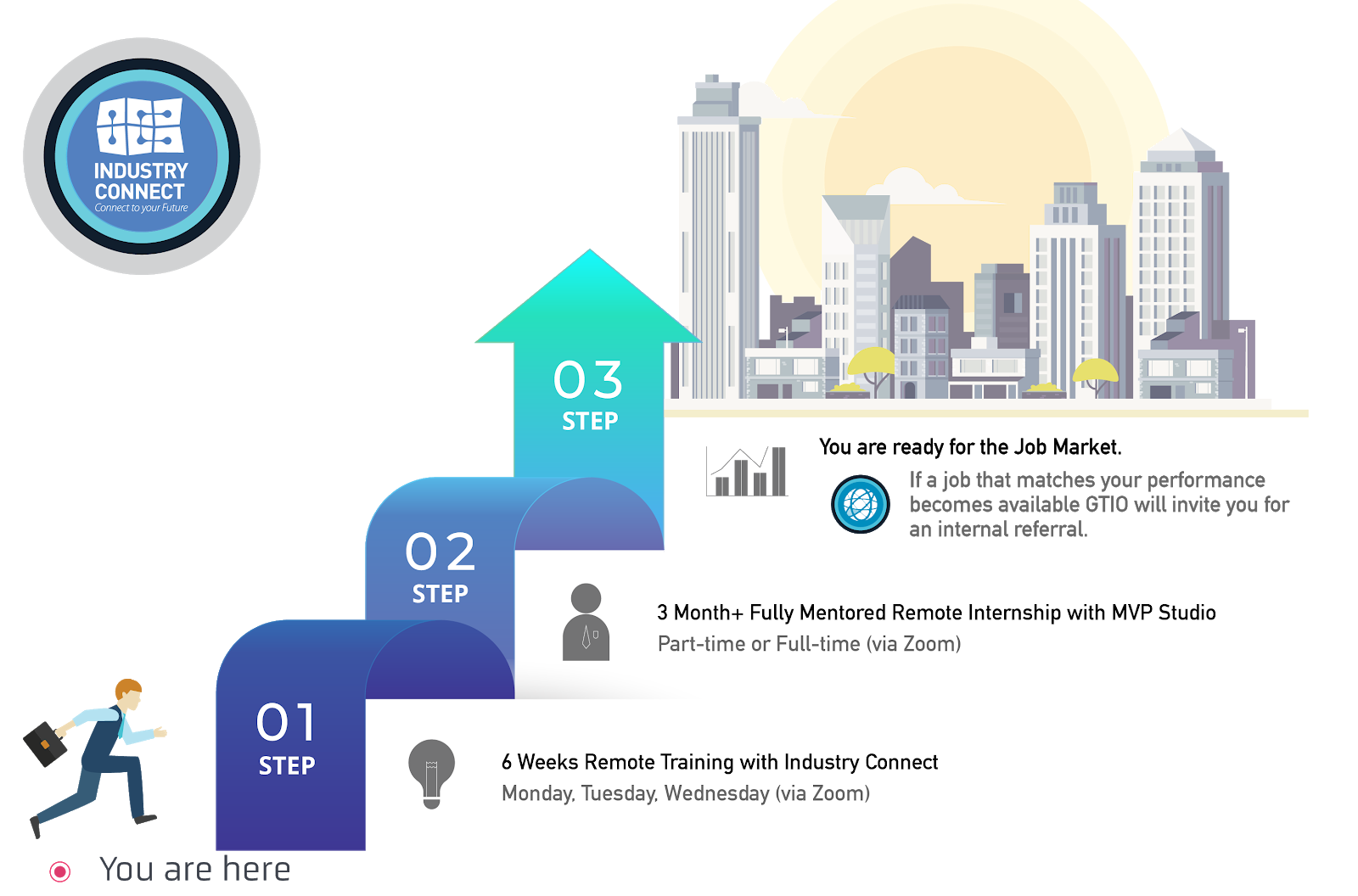 OUR PROGRAMMES
Our Job-Ready training programmes focus on,
Software Development
Business Intelligence (or Data Analyst)
Test Analyst
PROGRAMME STRUCTURE
Six Weeks Training Classes (Practical Tech Skills)
Three Months (or more) Structured Internship on Large Commercial-Scale Projects (Learning enhanced, flexible Hours)
Employer Network (job analysis and internal referral if goals are met)
You can join us via Zoom (live face-to-face meeting) remotely from anywhere and "download" the valuable knowledge & experiences from our tech experts across different tech centres.
Watch 300+ Stories of Career Starters in IT/Software