If you're looking for a job in IT in Australia and don't know what your next steps are, come along to one of our Information Nights being held in Sydney and Melbourne, and find out how we can help you land your first job in the IT industry.
If you would like to find out more about what Industry Connect's programmes are, how our internship works, and how we help people enter the IT Market please come along and ask any questions you would like.
The evenings will be held on:
Sydney: Wednesday 4th April – 6.30pm to 8.30pm
Melbourne: Thursday 5th April – 6.30pm to 8.30pm
You can register your interest to attend by emailing your name and mobile number, and stating which city you would like to attend, to: invite@industryconnect.org
How we can help you launch your IT career
If you're finding it hard to enter the IT Market, just graduated and wondering what's next, or you have no commercial experience in Australia, then come along and talk to us.
Industry Connect offer a unique opportunity in Australia to start a career in the IT world, even without qualifications.
Many people come to Oz with a history of computer programming, only to find they aren't up with the latest practices, or are experts in software no one else uses outside their country.
It can be extremely difficult to get an interview, never mind find a job, and this can end the careers of many people.
Luckily we are here to help.
By signing up to one of our "job-ready" programmes, we can get you on the right track to a career in the IT industry.
We'll teach you how to conduct job interviews, work in a team, meet client deadlines, and keep you up to date with the latest developments in the Australian market.
After the course, there's the option to stay on and work with us as an intern, learning even more skills and making more connections in the business.
With our contacts in the IT sector, we can help you find a job, as we have done for hundreds of others in the past in here in New Zealand.
Come along to one of our Information nights in Melbourne or Sydney, or contact us today to learn more about how we can help. Our friendly and helpful staff will be happy to answer any questions you may have.
Don't wait! The sooner you come on board with Industry Connect, the sooner you can get the ball rolling on your new career in IT!
---
What is Industry Connect?
Industry Connect is an IT/Software Career Launchpad that has everything you need to kick-start your IT/software career in AU, NZ, UK, IE, SG, HK, IN, ID, VN & PH.
Industry Connect's Ecosystem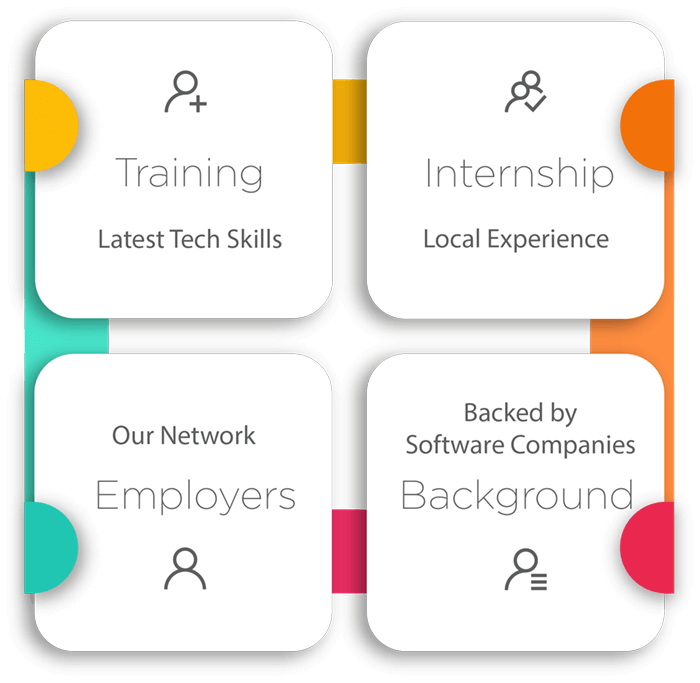 We have been helping career changers, recent IT graduates and people with career gap to start their IT/software careers.
Over the years, we have helped hundreds kick-start an IT/software career. (Verifiable evidences are available on this website)
OUR CORE
We are an innovative software training school backed by global/local software companies. Our ecosystem is an incubation process that supports our participants until they launch a tech career.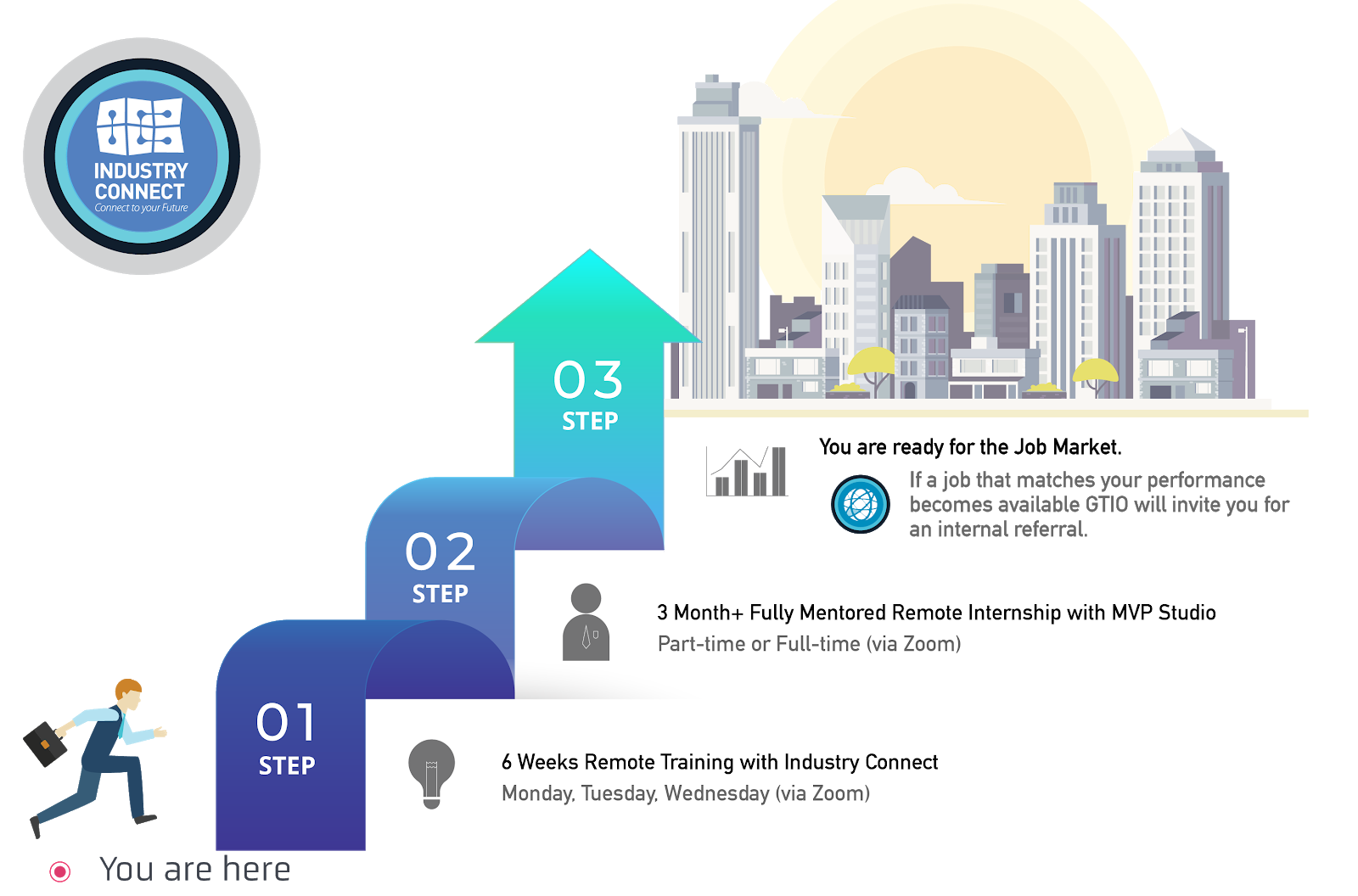 OUR PROGRAMMES
Our Job-Ready training programmes focus on,
Software Development
Business Intelligence (or Data Analyst)
Test Analyst
PROGRAMME STRUCTURE
Six Weeks Training Classes (Practical Tech Skills)
Three Months (or more) Structured Internship on Large Commercial-Scale Projects (Learning enhanced, flexible Hours)
Employer Network (job analysis and internal referral if goals are met)
You can join us via Zoom (live face-to-face meeting) remotely from anywhere and "download" the valuable knowledge & experiences from our tech experts across different tech centres.
Watch 300+ Stories of Career Starters in IT/Software