What a great transformation from non-IT person to full-stack Software Developer in few months. Well done Gary!
Hi guys. We're here with Gary. Gary just got a job. Well done.
Thank you.
Why don't you tell us about your experience before coming to Industry Connect?
Before coming to Industry Connect, I was driving a van and truck, so totally out of the way. I wasn't doing anything related to IT.
Cool. So you wanted to get into the IT industry and you needed somewhere to start. And you came to Industry Connect. So what skills do you think you developed while
you were here?
Yeah. I really needed to start somewhere because the jobs I was applying, I wasn't getting any response from them. I applied for more than a hundred jobs that
time and when I saw Industry Connect on Google, I thought I should give it a go. And then I interviewed with them and then I really learned lot of things from here.
They help me improve my technical skills. They were keeping me up to date with the latest technologies. They taught me how to communicate with people so communication skills, interpersonal skills and how to work with teams and deadlines and stuff. So Industry Connect has changed my life.
Awesome. What would you say to someone who was thinking about getting into the IT industry?
I would say this is the platform for everybody that who are confused in their life and really want to go into the software industry. I think this is the best platform for everybody.
Awesome. Alright. Well congratulations Gary.
Thank you.
Well done.
Thank you very much.
Our Philosophy
We continue to train, nurture and support all of our participants until they find a job.
You are welcome to stay with the programme until you are successful.
---
What is Industry Connect?
Industry Connect is an IT/Software Career Launchpad that has everything you need to kick-start your IT/software career in AU, NZ, UK, IE, SG, HK, IN, ID, VN & PH.
Industry Connect's Ecosystem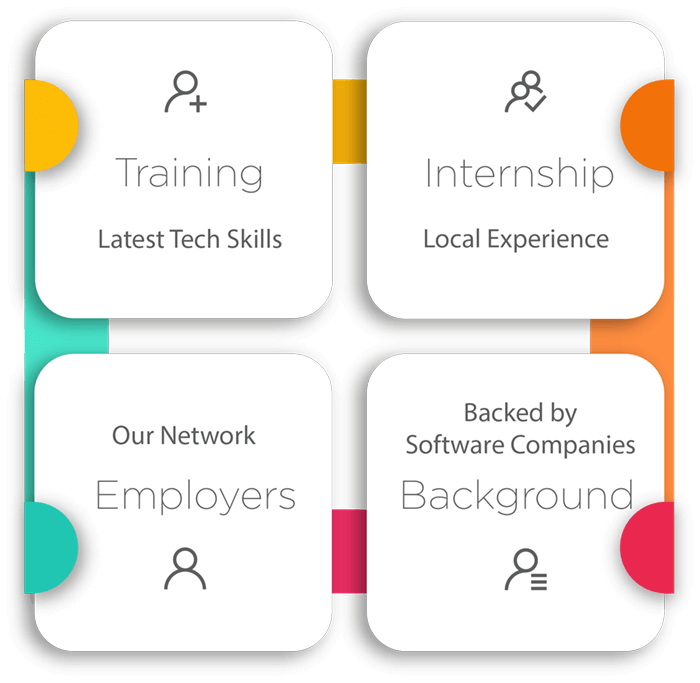 We have been helping career changers, recent IT graduates and people with career gap to start their IT/software careers.
Over the years, we have helped hundreds kick-start an IT/software career. (Verifiable evidences are available on this website)
OUR CORE
We are an innovative software training school backed by global/local software companies. Our ecosystem is an incubation process that supports our participants until they launch a tech career.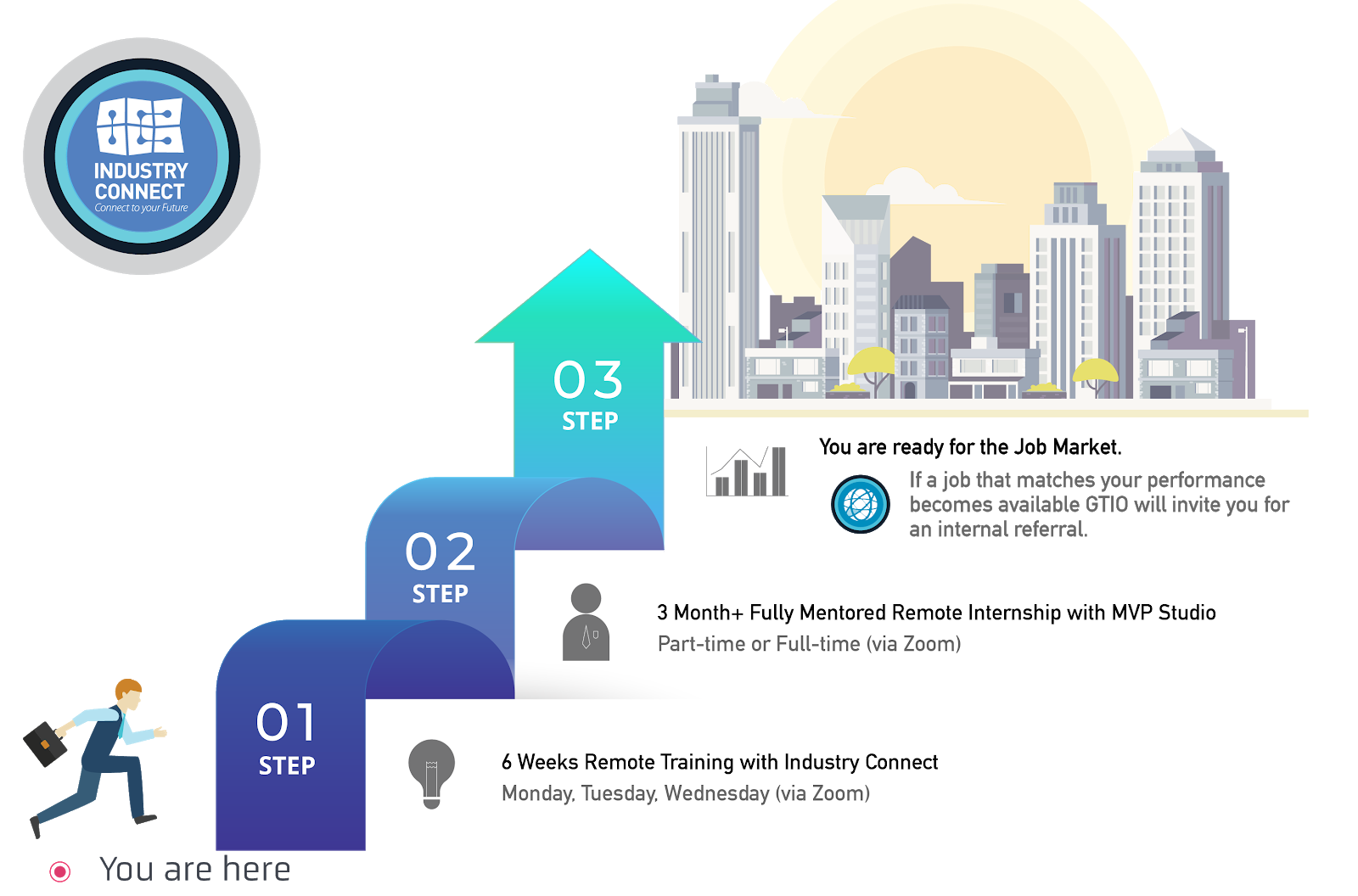 OUR PROGRAMMES
Our Job-Ready training programmes focus on,
Software Development
Business Intelligence (or Data Analyst)
Test Analyst
PROGRAMME STRUCTURE
Six Weeks Training Classes (Practical Tech Skills)
Three Months (or more) Structured Internship on Large Commercial-Scale Projects (Learning enhanced, flexible Hours)
Employer Network (job analysis and internal referral if goals are met)
You can join us via Zoom (live face-to-face meeting) remotely from anywhere and "download" the valuable knowledge & experiences from our tech experts across different tech centres.
Watch 300+ Stories of Career Starters in IT/Software