The latest success stories from Industry Connect
Every month people who signed up with our job-ready programmes are leaving to start their careers in IT! We have helped hundreds of people land their first IT job in New Zealand, and this month was no exception. Check out these hard working people who came to us unemployed and left with a career!
After a long process and four interviews, Peter got an email with a job offer.
"I came from South Africa at the end of January this year," explains Peter. "and after looking on Trade Me and Seek for jobs I was getting the usual response. While searching jobs I came across the Industry Connect website." After signing up with us and with only 20 days left on his visa, Peter landed a job as a full time developer! Check it out here: https://www.youtube.com/watch?v=Qe2wiyP5dkY
Mekyal's Testimonial
"It is almost a year that I have been working as a web developer at MH Interactive. Development is a dynamic area in which new technologies come out so fast. To be a productive developer, we should keep ourselves updated by constantly learning these new technologies. That is why I attended the Job Ready Programme courses again. It enables me to gain more skills, while working at the same time. Industry connect welcomed me with open arms. It is a great feeling to be connected to the wider community of web developers. Thanks for the continued support!"
Kevin just secured a full-time developer job at Micro Shop Ltd.
"Thanks to Industry Connect for helping me find a job. It is really hard to find your first IT job in New Zealand. But Industry Connect gave great training to help me to improve my technical skills and also work on real projects with a senior developer. They helped me a lot. This is the reason I found an IT job in Auckland. Thanks again. Best Wishes to Industry Connect."
When Banu joined us at Industry Connect; she was really shy. She has now really come out of her shell and is able to speak with confidence in front a group. Well done Banu! And congrats also for getting a full-time job as a Business Intelligence software developer!
"I learnt a lot here, and got some good experience. Thank you so much for giving me the opportunity!"
Congratulations! Lucas has just secured a full-time developer (iOS) job at Asset Finder! We are so proud of you Lucas! Here is his testimonial for Industry Connect.
"Finally, I got a full-time job. A big thanks to Andrew, Ray, Juanita, Justin and all my teammates. You guys help me a lot about program skills and guide me the right way to the real IT career. Honestly, Industry Connect is a very good experience to me. I really enjoy the time to stay in this program. Also, best wishes to all my teammates, I hope they all can find a job asap. Cheers."
Othman has just secured a full-time developer job at FinanceNow. Othman had been away from his career in software development for a while, but now he's back!
"Industry Connect was a real eye-opener," explains Othman. "They gave me experience with the latest technologies in New Zealand, as well as soft skills, like presentation and assisting us with interviews. I would definitely recommend Industry Connect. They definitely helped me, because I had lost hope that I was going to find a job. It was Industry Connect that rekindled my IT experience."
If you are still searching for your first IT job in New Zealand, then Industry Connect can help! Give us a call today and let's get the ball rolling on your new career in software development.
---
What is Industry Connect?
Industry Connect is an IT/Software Career Launchpad that has everything you need to kick-start your IT/software career in AU, NZ, UK, IE, SG, HK, IN, ID, VN & PH.
Industry Connect's Ecosystem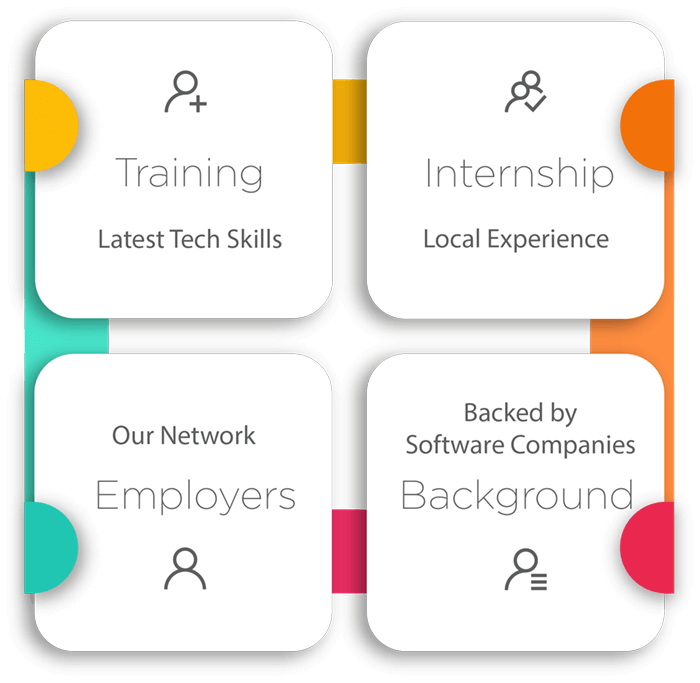 We have been helping career changers, recent IT graduates and people with career gap to start their IT/software careers.
Over the years, we have helped hundreds kick-start an IT/software career. (Verifiable evidences are available on this website)
OUR CORE
We are an innovative software training school backed by global/local software companies. Our ecosystem is an incubation process that supports our participants until they launch a tech career.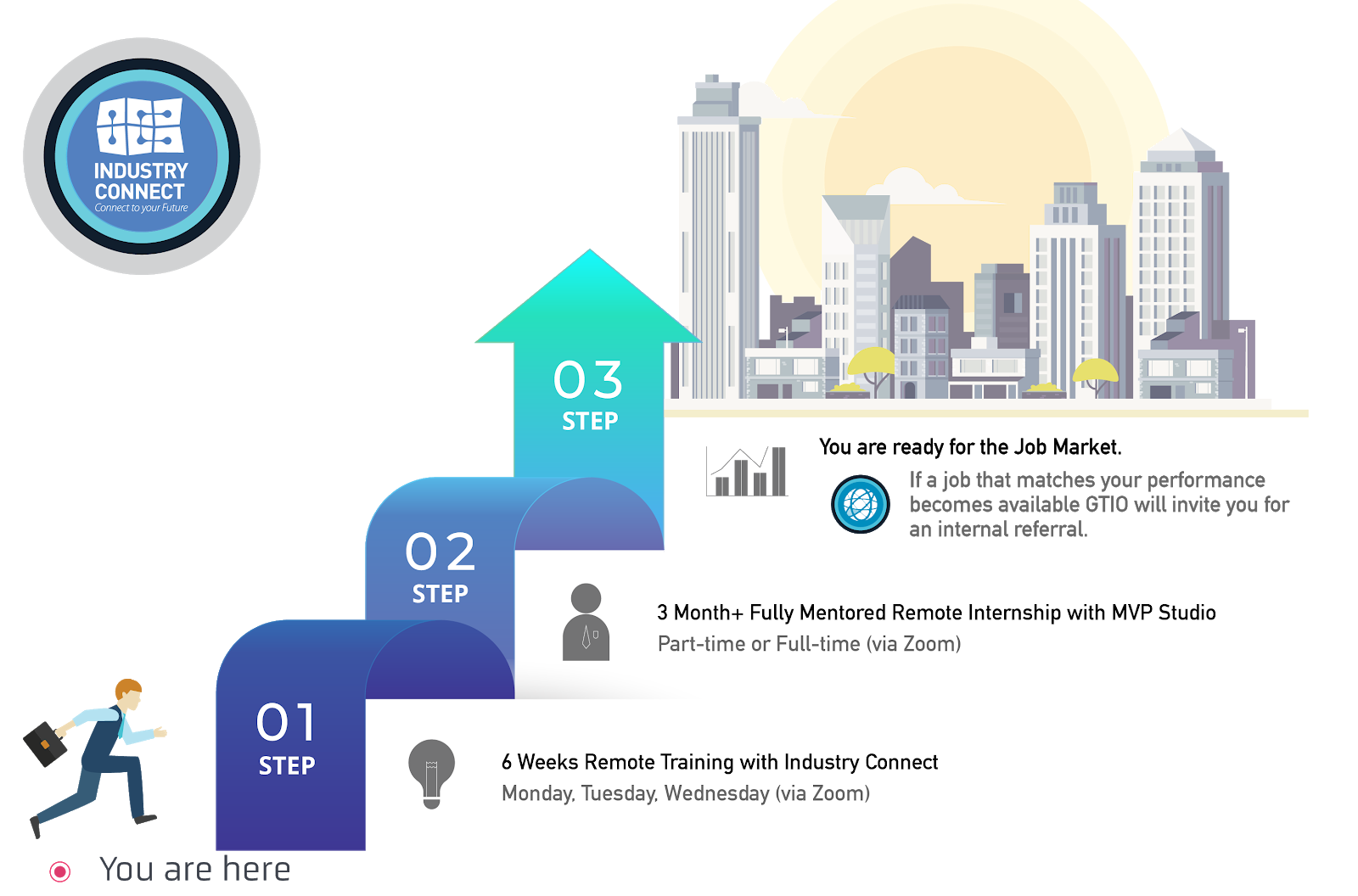 OUR PROGRAMMES
Our Job-Ready training programmes focus on,
Software Development
Business Intelligence (or Data Analyst)
Test Analyst
PROGRAMME STRUCTURE
Six Weeks Training Classes (Practical Tech Skills)
Three Months (or more) Structured Internship on Large Commercial-Scale Projects (Learning enhanced, flexible Hours)
Employer Network (job analysis and internal referral if goals are met)
You can join us via Zoom (live face-to-face meeting) remotely from anywhere and "download" the valuable knowledge & experiences from our tech experts across different tech centres.
Watch 300+ Stories of Career Starters in IT/Software