I was reflecting on 2020 the other day and the way in which things have changed for a lot of people worldwide in the way that we do things, how we think about our jobs and careers and what is most important to us.
All of us here at Industry Connect have seen a dramatic change in the landscape of jobs and careers on a global scale.  A lot of people are seriously looking at what type of job/career is more "future proof" or "safer" whereby less chance of losing their job and where there are more opportunities available.  
There's been an increase as well in how employers and organisations are moving towards "remote" employees that are located locally and globally.
Remote employees I believe will be something of the "norm" going into 2021 and beyond.  It makes sense on many levels:
 Ability for the company to run 24/7.

 Less overhead for "office space"

Ability to employ the best that they can in their company.

In some instances the dollar conversion for employing someone overseas could actually save money for the company.  
For years we've known that the IT Software Industry is only going to get bigger with more demand for software developers, test analysts and business intelligence / data analysts. 
I believe 2020 was a catalyst that definitely proved this with an increase in people contemplating a career change to IT, taking that leap and those that were already working their way towards an IT career, seeing them look at ways to hone their skill set and get "job ready".
As we enter into 2021 we are seeing, globally, only an increase in the demand for Software Developers, Business Intelligence Developers, Data Analysts and Test Analysts (QA's).  We came into 2021 with some of our participants securing jobs!  What a way to start the New Year off.
With technology always changing or "evolving" if you're wanting to pursue a career in the IT Software industry you'll have to be able to be flexible, have a learners mindset and the ability to quickly adapt to change. 
With AI and Machine Learning looking like it's only going to grow over the next 5 years along with other technologies like Blockchain, the IT Software Industry is definitely a career pathway for those interested and passionate about development, testing, or data analysis.
Software development services have never been more important to businesses as they are now, especially with more organizations relying on the expertise of developers to help in enterprise innovation by delivering custom software development services and solutions that will improve operational performance and customer experiences.
Business intelligence (BI) and Data Analysis has become an indispensable asset to organizations, big and small. Everyone wants to leverage every bit of available information and extrapolate possible future results to make on-the-spot decisions that increase revenue, improve productivity, and accelerate growth.
The software testing landscape is changing. Emerging trends are more relevant than ever for companies and testing professionals, as modern customers live in the "always-on" mode and require everything to be at their fingertips. 
As the number of applications organizations use grows, and as safety- and security-related costs increase, software testing now receives more attention than ever before.
So if you've been on the fence about changing career to IT because you don't know which direction to take or maybe even finding it hard to get your foot in the door with limited commercial "experience" get in touch with us by registering your interest in one of our programmes.
Either:  Software Development, Test Analyst or Business Intelligence / Data Analyst.
REGISTER HERE:  https://www.industryconnect.org/apply/
When you register you'll receive an Information Pack and one of our Team will give you a call to chat about where you're at and answer any questions that you may have.
I'll see you next time when I'll be sharing some Tips on Employability.
---
What is Industry Connect?
Industry Connect is an IT/Software Career Launchpad that has everything you need to kick-start your IT/software career in AU, NZ, UK, IE, SG, HK, IN, ID, VN & PH.
Industry Connect's Ecosystem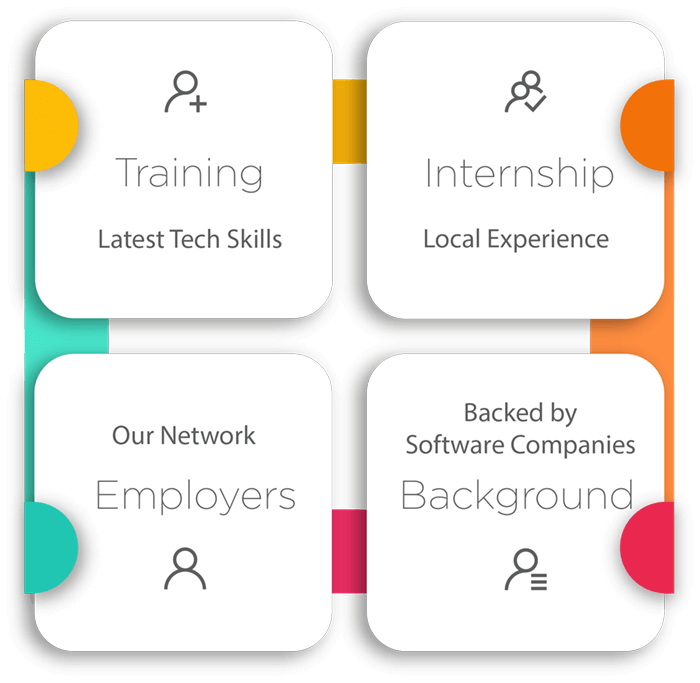 We have been helping career changers, recent IT graduates and people with career gap to start their IT/software careers.
Over the years, we have helped hundreds kick-start an IT/software career. (Verifiable evidences are available on this website)
OUR CORE
We are an innovative software training school backed by global/local software companies. Our ecosystem is an incubation process that supports our participants until they launch a tech career.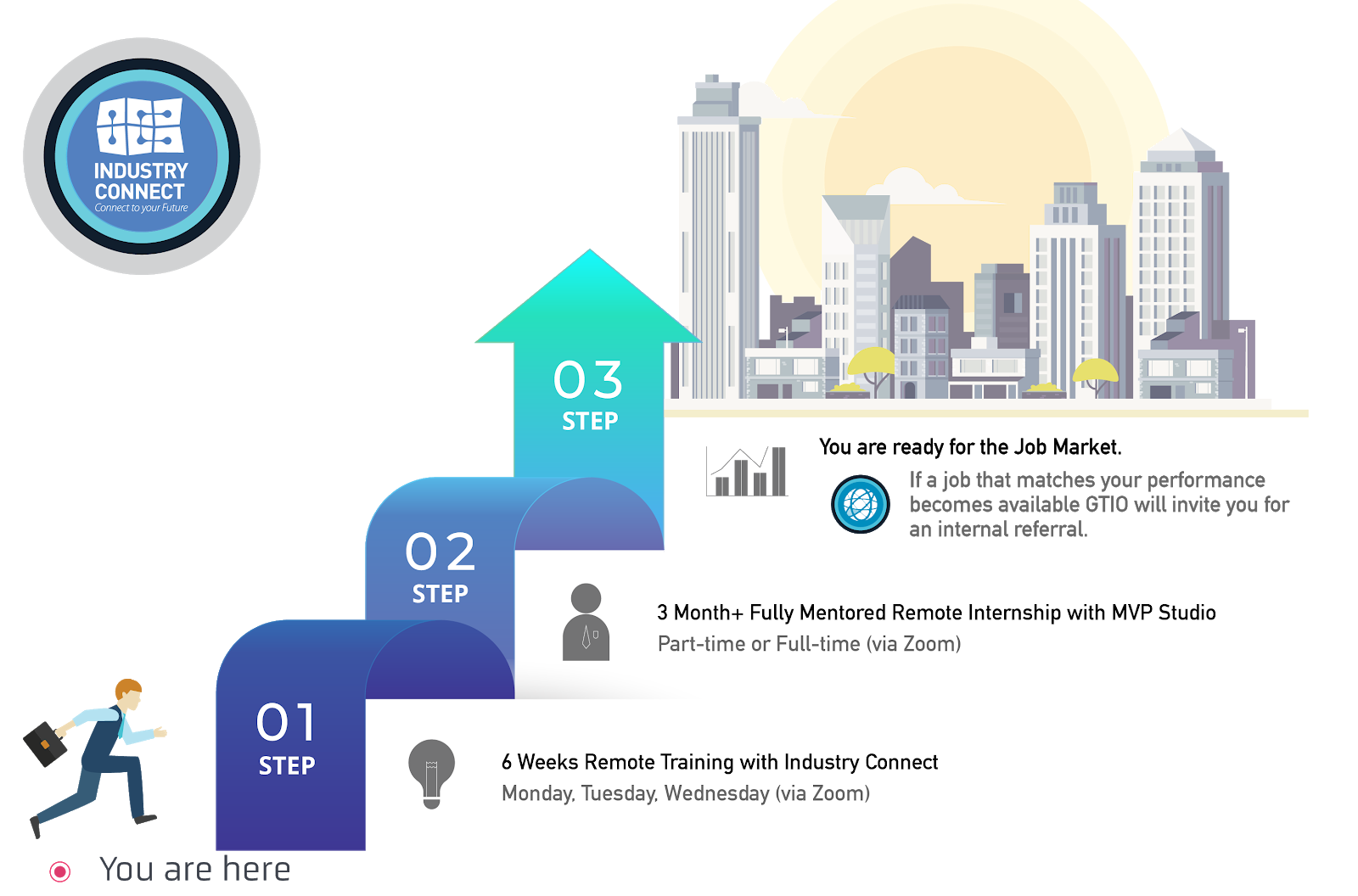 OUR PROGRAMMES
Our Job-Ready training programmes focus on,
Software Development
Business Intelligence (or Data Analyst)
Test Analyst
PROGRAMME STRUCTURE
Six Weeks Training Classes (Practical Tech Skills)
Three Months (or more) Structured Internship on Large Commercial-Scale Projects (Learning enhanced, flexible Hours)
Employer Network (job analysis and internal referral if goals are met)
You can join us via Zoom (live face-to-face meeting) remotely from anywhere and "download" the valuable knowledge & experiences from our tech experts across different tech centres.
Watch 300+ Stories of Career Starters in IT/Software