"I myself struggled a lot to get my first role in the IT industry. I think it had something to do with being a migrant."
There's one more data analyst in the world thanks to Industry Connect!
This time it's Bryan who has just landed his new job after joining us. We caught up with him to ask about his time here and if he had any advice for people thinking of joining.
Congratulations Bryan! Tell us, what do you think of the Industry Connect initiative?
Personally, I think the MVP Studio community is like a family. It's very supportive and it's very helpful of its past and present intern.
I also think the community is very appreciative of its members contributions and it and it also always aims to be professional.
I also think the community is very innovative, I mean obviously the community loves challenges and it always strives to be better than the past and recent achievements.
I'm not really sure if I'm already an expert when it comes to being a data analyst but I'm pretty sure I have achieved some level of expertise when it comes to a job as a BI Data Analyst, so from my experience I think it is very important to build and maintain your professional network.
We have to show genuine interest when connecting and socializing with other people, so for example for this role I think I was only able to get this opportunity simply because I reached out to the contact officer and i tried my best to show interest and to network with the recruiter and also with the current employees of the company.
I also think it is also very important to do something that will make you stand out from the crowd of applicants. So for example, in my case, I make sure that I finished all my internship tasks. I also made sure that I actively contributed in the BI part, because this is very important. In the CV and resume and also in the interview, all of the achievements that I have I achieved, even during the internship, I can put it in my CV and also I can share it during the interview,
And also, to make myself stand out from the competition, I also connected and networked with the current employees of the of the target company, so I reached out to the current data analyst on LinkedIn. I networked with him, I asked about the role, I asked about the about the position and so on and that really impressed the hiring managers during the interview.
I also made myself stand out from the crowd by preparing a 90-day action plan so in the interview I shared that with my interviewers and they were they were really impressed.
That's wonderful. Would you suggest Industry Connect to others?
Definitely yes. I would recommend Industry Connect to those who are struggling to find their feet in the IT industry.
I myself struggled a lot to get my first role in the IT industry. I think it had something to do with being a migrant and I think Industry Connect has equipped me with the up-to-date skills and tools needed for Business Intelligence Data Analysis.
That's one major contribution of Industry Connect to my current role right now. Industry Connect also helped me fill the gap of industry experience and professional achievements in my CV.
Industry Connect has also assisted me in getting reliable employment references such as Justin and Carol, and lastly Industry Connect has also provided me a platform to build and maintain my professional network.
So these are all the reasons why I am recommending Industry Connect to people who want to get involved in the IT industry.
Thank you very much Bryan, and good luck with your new career as a test analyst!
---
What is Industry Connect?
Industry Connect is an IT/Software Career Launchpad that has everything you need to kick-start your IT/software career in AU, NZ, UK, IE, SG, HK, IN, ID, VN & PH.
Industry Connect's Ecosystem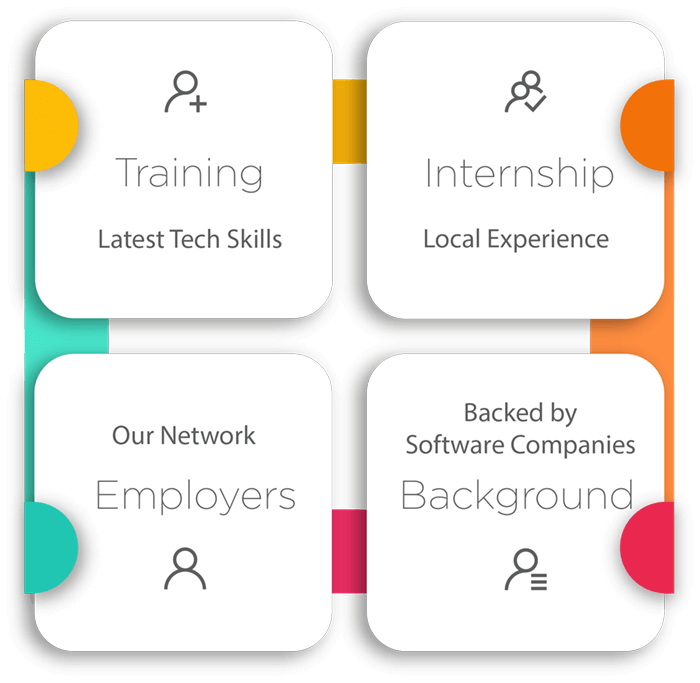 We have been helping career changers, recent IT graduates and people with career gap to start their IT/software careers.
Over the years, we have helped hundreds kick-start an IT/software career. (Verifiable evidences are available on this website)
OUR CORE
We are an innovative software training school backed by global/local software companies. Our ecosystem is an incubation process that supports our participants until they launch a tech career.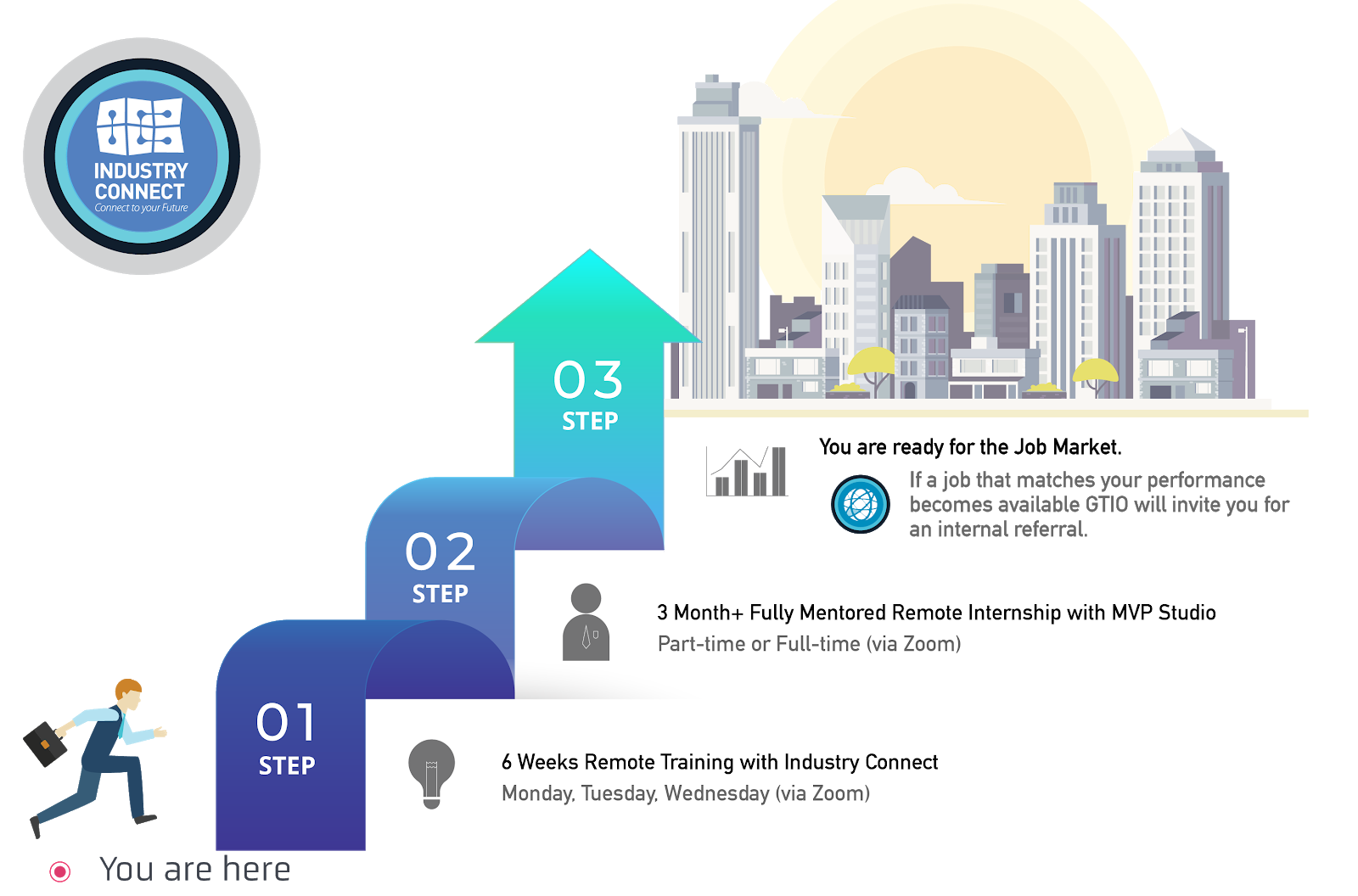 OUR PROGRAMMES
Our Job-Ready training programmes focus on,
Software Development
Business Intelligence (or Data Analyst)
Test Analyst
PROGRAMME STRUCTURE
Six Weeks Training Classes (Practical Tech Skills)
Three Months (or more) Structured Internship on Large Commercial-Scale Projects (Learning enhanced, flexible Hours)
Employer Network (job analysis and internal referral if goals are met)
You can join us via Zoom (live face-to-face meeting) remotely from anywhere and "download" the valuable knowledge & experiences from our tech experts across different tech centres.
Watch 300+ Stories of Career Starters in IT/Software