Another week, another success story from Industry Connect!
Alex moved here from Macedonia when he was a teenager, and since he's lived here, he has studied at Massy University, where he graduated with a degree in Computer Science.
But like many people, as Alex discovered that having a degree doesn't mean having a job, and he had a hard time finding work. "I had a tough time looking for work," Alex explains, "I was searching the web and came across Industry Connect, and thought I'd give it a shot. I wanted to learn and it seemed right to me."
So what were Alex's experiences at Industry Connect?
"Well first of all, Industry Connect is a great place," he says. "I recommended it for anyone wanting to get into the IT industry. They help you with everything; they teach you how to work in a team, just make you a better person, and on top of that, you gain some unbelievable skills."
"When I came here my skills were at level zero, but I went from zero to one hundred pretty quick thanks to the development staff. You guys have some brilliant developers here, and the knowledge I gained from them was priceless."
So how did Industry Connect actual help Alex get a job?
"Well I came out of Uni as a recent graduate, I had this piece of paper thinking I had all the world in my hands, and I thought that was it. But as I started looking for jobs I realised people didn't hire without experience, and relative experience to the role.
"That was something new to me, and it was hard, because my CV was on point, I had a good CV, but I wasn't getting many interviews."
"So Industry Connect helped get me from the recent graduate point, to me being employable, and then me walking into an interview and it not being a problem. You guys prepped me with many sessions here, many pretend interviews, and you guys helped me with my coding.
"My coding skills went through the roof, and I was then confident. I've been working here in mostly C# and MVC Framework, and the projects I did with you guys were unbelievable.
Would Alex recommend us?
"Absolutely. I highly recommend Industry Connect to anybody out there, if you guys want to join this, then don't wait, because these guys will help you.
"I recently got a job with ICM Asia Pacific, it's a great company, and I'll be working as a software developer, all thanks to these guys."
We want to thank Alex for his time with us, he's a great guy, and we wish him all the best for the future.
If you'd like to join Industry Connect then please don't hesitate to contact us today. We'll be happy to talk to you about how we can help launch your career in the IT industry.
---
What is Industry Connect?
Industry Connect is an IT/Software Career Launchpad that has everything you need to kick-start your IT/software career in AU, NZ, UK, IE, SG, HK, IN, ID, VN & PH.
Industry Connect's Ecosystem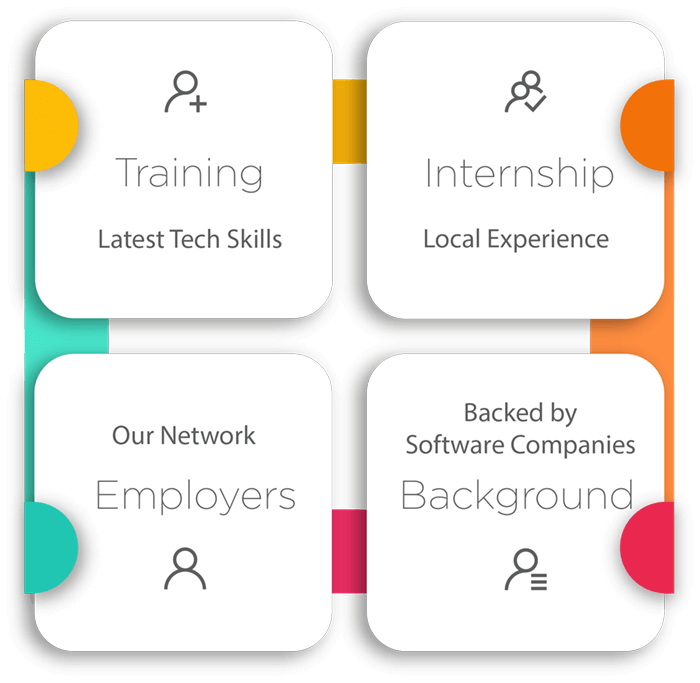 We have been helping career changers, recent IT graduates and people with career gap to start their IT/software careers.
Over the years, we have helped hundreds kick-start an IT/software career. (Verifiable evidences are available on this website)
OUR CORE
We are an innovative software training school backed by global/local software companies. Our ecosystem is an incubation process that supports our participants until they launch a tech career.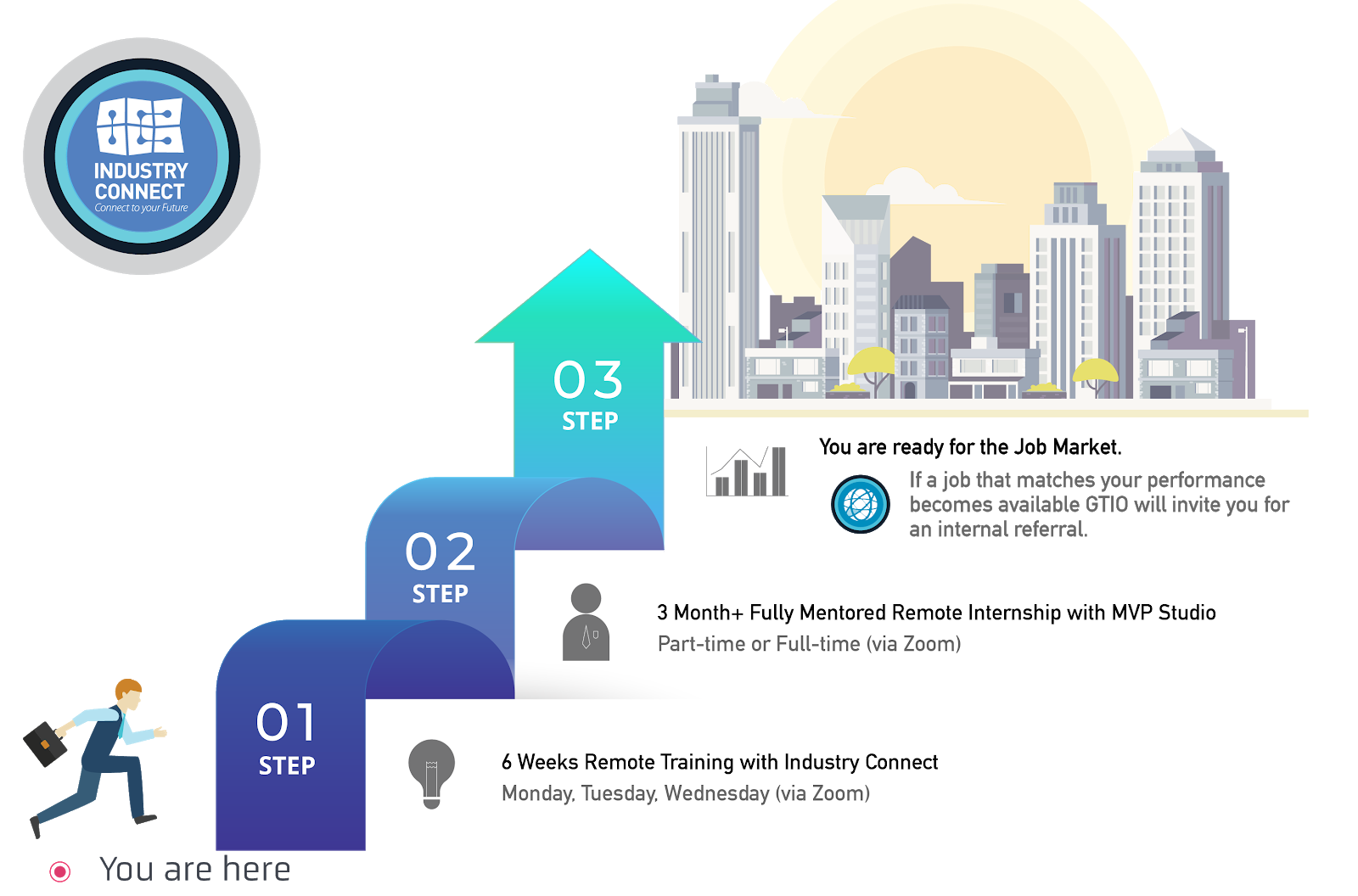 OUR PROGRAMMES
Our Job-Ready training programmes focus on,
Software Development
Business Intelligence (or Data Analyst)
Test Analyst
PROGRAMME STRUCTURE
Six Weeks Training Classes (Practical Tech Skills)
Three Months (or more) Structured Internship on Large Commercial-Scale Projects (Learning enhanced, flexible Hours)
Employer Network (job analysis and internal referral if goals are met)
You can join us via Zoom (live face-to-face meeting) remotely from anywhere and "download" the valuable knowledge & experiences from our tech experts across different tech centres.
Watch 300+ Stories of Career Starters in IT/Software