Software development is often viewed as a specialised field that requires a degree in computer science, engineering, or mathematics. However, with the rise of coding bootcamps, online courses, and self-learning resources, anyone can become a software developer!
What is a software developer?
A software developer is a professional who creates software applications, websites, and other digital products. Software developers are responsible for designing, coding, testing, and deploying software products that meet user requirements and business needs. They work in various industries, including finance, healthcare, retail, and entertainment.
Why anyone can be a software developer
No formal education required
Unlike other specialized fields that require a degree or certification, a career in software development does not require formal education. Many software developers have learned their skills through self-learning, coding bootcamps, or online courses. In fact, some employers are more interested in practical skills and experience than academic qualifications.
High demand for software developers
Software development is a growing field with high demand for skilled professionals. According to the Bureau of Labour Statistics in the US, the employment of software developers is projected to grow 22% from 2019 to 2029 – much faster than the average for all occupations. This high demand creates opportunities for individuals who want to pursue a career in software development.
Flexibility and creativity
Software development is a flexible and creative field that allows individuals to work on a variety of projects and technologies. Software developers can work on projects that align with their interests and passions, whether it's building mobile applications, creating websites, or developing video games. This flexibility and creativity make software development an attractive career option for individuals who want to combine their technical and creative skills.
How to Get Started in Software Development
The first step to becoming a software developer is to choose a programming language to learn. Some popular programming languages include Java, Python, JavaScript, and Ruby. It's important to choose a language that aligns with your interests and career goals. There are many online resources and tutorials that can help you learn a programming language.
Once you have chosen a programming language, it's important to learn the fundamentals of software development. This includes understanding data structures, algorithms, and software design principles.
Software development requires practice and experimentation. The best way to learn software development is to practice coding and build real-world projects.
Industry Connect offer specialised six-week "job-ready" courses for you to start your career in software development. These courses cover areas such as Business Intelligence, Data Analyst and software developer. After each course, there is an opportunity for you to join our sister company, MVP Studio, on an internship, giving you the real world experience that IT companies are looking for.
We have helped hundreds of people launch a career in software development, and you could be next! Contact us today if you would like to know more.
---
What is Industry Connect?
Industry Connect is an IT/Software Career Launchpad that has everything you need to kick-start your IT/software career in AU, NZ, UK, IE, SG, HK, IN, ID, VN & PH.
Industry Connect's Ecosystem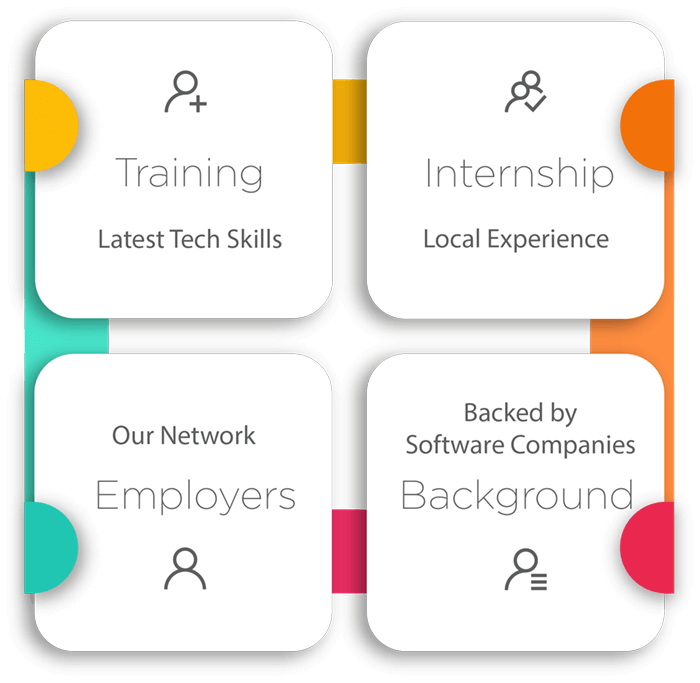 We have been helping career changers, recent IT graduates and people with career gap to start their IT/software careers.
Over the years, we have helped hundreds kick-start an IT/software career. (Verifiable evidences are available on this website)
OUR CORE
We are an innovative software training school backed by global/local software companies. Our ecosystem is an incubation process that supports our participants until they launch a tech career.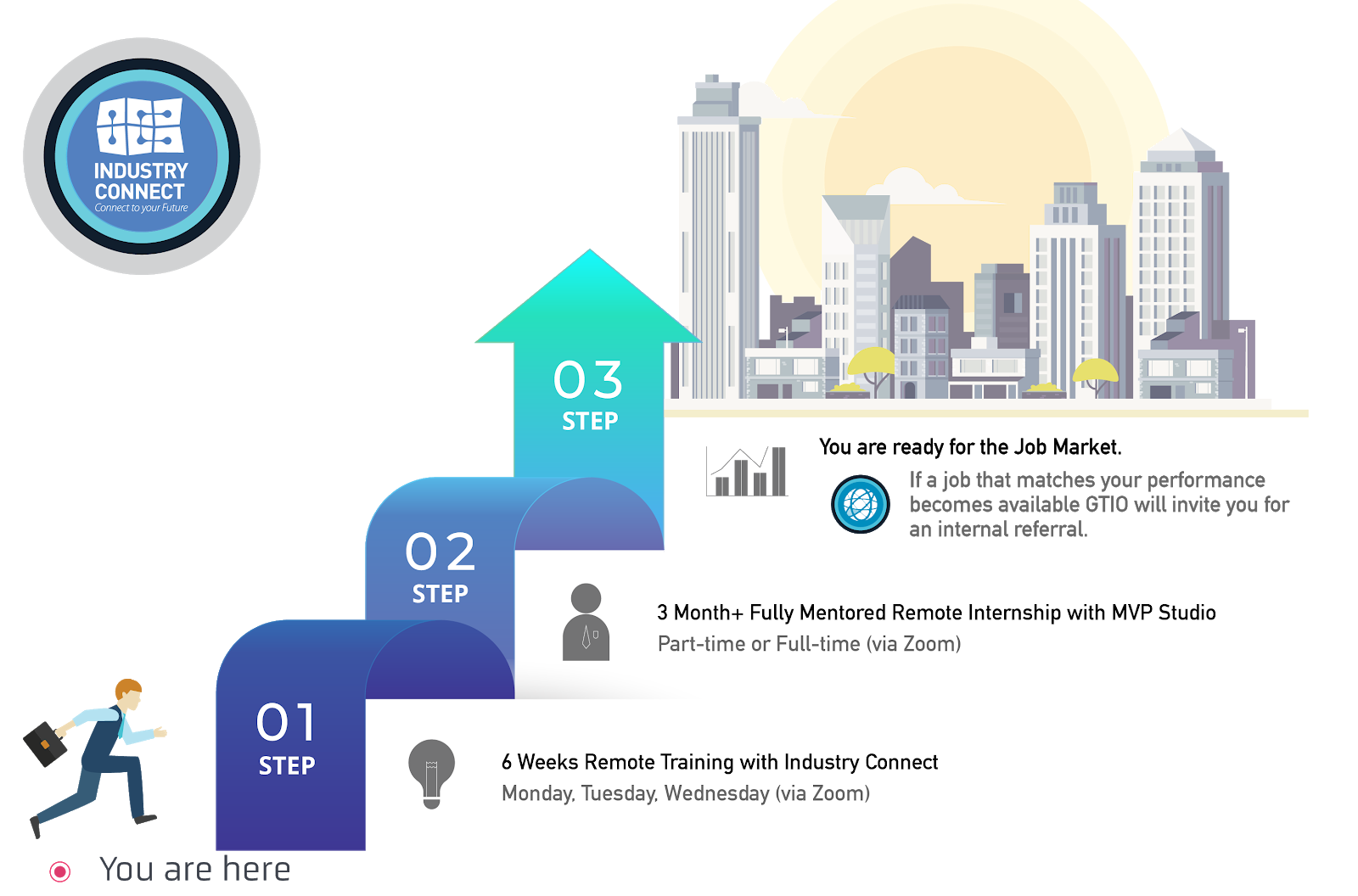 OUR PROGRAMMES
Our Job-Ready training programmes focus on,
Software Development
Business Intelligence (or Data Analyst)
Test Analyst
PROGRAMME STRUCTURE
Six Weeks Training Classes (Practical Tech Skills)
Three Months (or more) Structured Internship on Large Commercial-Scale Projects (Learning enhanced, flexible Hours)
Employer Network (job analysis and internal referral if goals are met)
You can join us via Zoom (live face-to-face meeting) remotely from anywhere and "download" the valuable knowledge & experiences from our tech experts across different tech centres.
Watch 300+ Stories of Career Starters in IT/Software