Programming internships are a popular way for Australian companies to find new talent. By participating in Industry Connect's programming internships, you increase your chances of being hired by one of the top software companies in Australia.
Why Australian IT companies come to us
Employers come to us for many reasons, but the most important ones are time and resources. Hiring a new employee can be a lengthy and expensive process that companies simply do not have the luxury of.
By partnering with Industry Connect, they can avoid the long process of advertising, reviewing CVs, conducting multiple interviews, and selecting a candidate. Instead, they can come directly to us and we will provide them with a list of suitable interns to choose from. We can also showcase examples of their work, making the selection process much easier.
Another advantage of hiring through programming internships is that it increases the chances of finding a suitable candidate who will remain with the company for an extended period. According to studies, companies that hire interns are 40% more likely to retain employees for five years or more. This is beneficial for both the employee and the employer, and is a significant incentive for companies to come to Industry Connect for fresh talent.
They want experience, not qualifications
Experience is the key when it comes to hiring interns. Employers know that by hiring an intern, they are getting someone with practical experience who has dealt with real-life clients, good and bad, and has worked with other people. This experience gives interns a significant advantage over other applicants and makes them a safer bet for employers to hire.
Industry Connect's programming internships are an excellent way for IT students in Australia to start their career in software development. Our courses are tailored to meet your needs and come with connections and partnerships throughout the industry. Our goal is to help you find a job at the end of your internship, and local businesses know that we are the go-to place for fresh talent without the hassle.
In New Zealand, our programming internships have been very successful, with hundreds of graduates and immigrants finding work through our program. If you are interested in starting your career in IT, contact us today to discuss your options. Our friendly and knowledgeable staff will be happy to help you.
---
What is Industry Connect?
Industry Connect is an IT/Software Career Launchpad that has everything you need to kick-start your IT/software career in AU, NZ, UK, IE, SG, HK, IN, ID, VN & PH.
Industry Connect's Ecosystem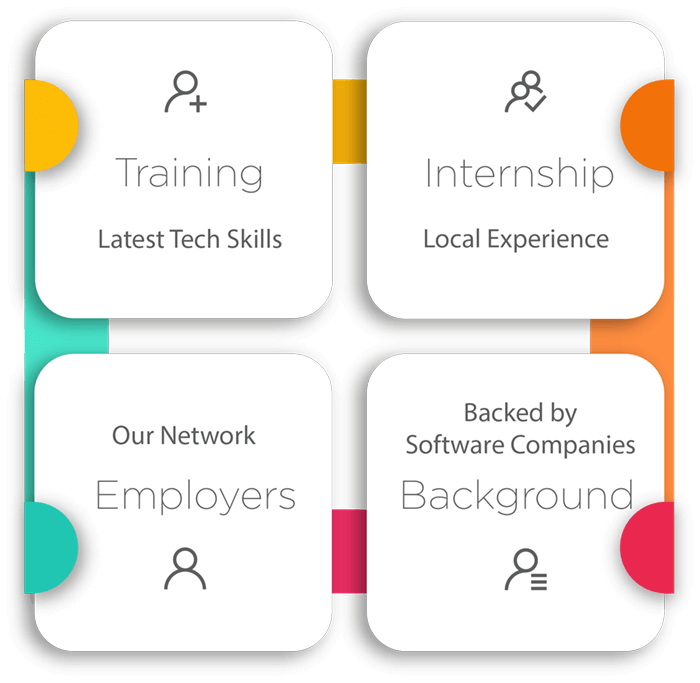 We have been helping career changers, recent IT graduates and people with career gap to start their IT/software careers.
Over the years, we have helped hundreds kick-start an IT/software career. (Verifiable evidences are available on this website)
OUR CORE
We are an innovative software training school backed by global/local software companies. Our ecosystem is an incubation process that supports our participants until they launch a tech career.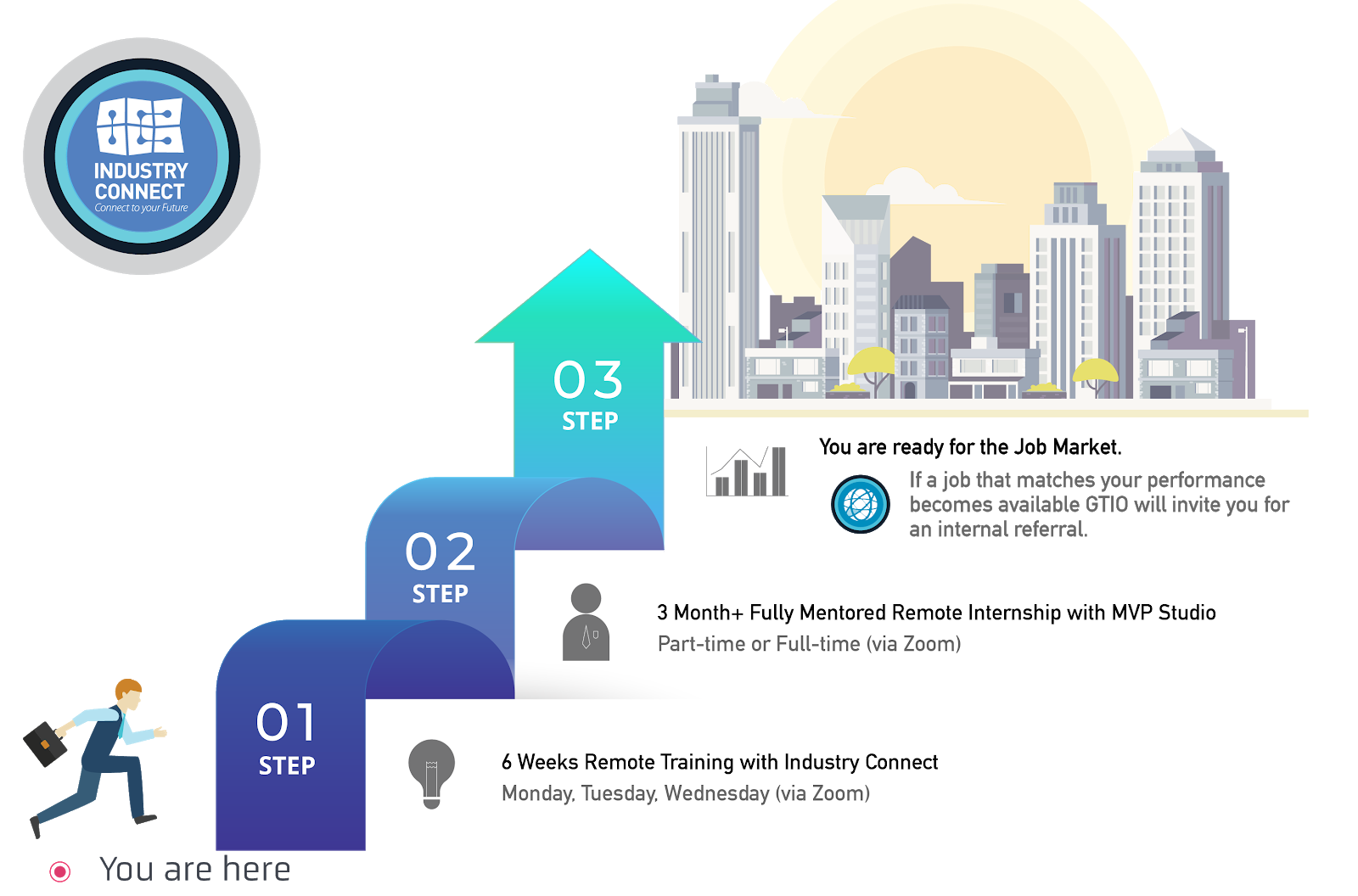 OUR PROGRAMMES
Our Job-Ready training programmes focus on,
Software Development
Business Intelligence (or Data Analyst)
Test Analyst
PROGRAMME STRUCTURE
Six Weeks Training Classes (Practical Tech Skills)
Three Months (or more) Structured Internship on Large Commercial-Scale Projects (Learning enhanced, flexible Hours)
Employer Network (job analysis and internal referral if goals are met)
You can join us via Zoom (live face-to-face meeting) remotely from anywhere and "download" the valuable knowledge & experiences from our tech experts across different tech centres.
Watch 300+ Stories of Career Starters in IT/Software