When it comes to practical software training, it can be tough to find somewhere to hone your skills. Here at Industry Connect, we have developed a special programme to help young software developers gain invaluable experience and grow their skill set. We've helped dozens of young software developers build on their knowledge, expand their skills and gain invaluable connections in the industry.
"…without actual practical software training, employers don't want to know…"
As experienced business owners in the IT world, we could see the demand for software developers in and around Auckland growing. Strangely, we could also see how difficult it was for graduates to get their first job without practical software training on their CV. These graduates knew what they were doing, and had the grades to back it up, but without actual practical software training, employers didn't want to know. It's the classic "Catch 22" situation; you need experience to get a job, but you can't get a job without experience.
Employers are reluctant to hire people without experience in any industry, but this is even more prevalent in the IT sector. Information Technology is constantly changing, almost on a daily basis, and only through real world experience can someone learn how to keep up with those changes. This is where our Intern Programme comes into play.
"…we don't just offer practical software training, but also help with interview skills, CV writing, communication skills, and connections in the industry…"
The Industry Connect internship programme was started to help small groups gain practical software training in preparation for the professional world, but quickly evolved into something bigger. The programme doesn't just offer practical software training, but also help with interview skills, CV writing, communication skills, and connections in the industry.
The intern programme is open to everyone, but demand is high and places fill up fast. The range of people that apply as interns varies wildly, but those who have the most to gain are recent graduates, final year students or international students. International students especially can gain more than just practical software training. Through the programme they can gain friends, create a social life here in Auckland and improve their English. Graduates can get a leg up on the competition when it comes to job interviews, and final year students will be head and shoulders above their classmates at the end of the year.
"…This programme is your chance to impress…"
The programme will certain help with practical software training, but it much more than that. Now in the IT world it's not just enough to know what you're doing, you also need to have good communication skills and relevant contacts to land your first job. Through us you will meet IT professionals from various companies, and this will be your opportunity to build relationships and show what you have to offer. This programme is your chance to impress with your enthusiasm, work ethic, skills and knowledge.
So if you're looking for practical software training, Industry Connect is the place for you! Let us help you up-skill in a real-world environment, meeting deadlines and solving actual client problems. Call us today for more information, or apply online through our site. We would love to hear from you and would be happy to answer any questions you may have.
---
What is Industry Connect?
Industry Connect is an IT/Software Career Launchpad that has everything you need to kick-start your IT/software career in AU, NZ, UK, IE, SG, HK, IN, ID, VN & PH.
Industry Connect's Ecosystem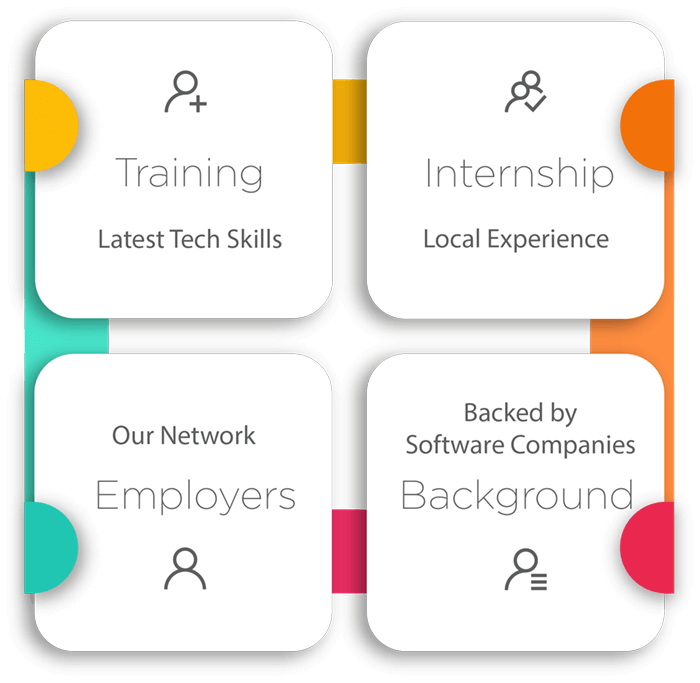 We have been helping career changers, recent IT graduates and people with career gap to start their IT/software careers.
Over the years, we have helped hundreds kick-start an IT/software career. (Verifiable evidences are available on this website)
OUR CORE
We are an innovative software training school backed by global/local software companies. Our ecosystem is an incubation process that supports our participants until they launch a tech career.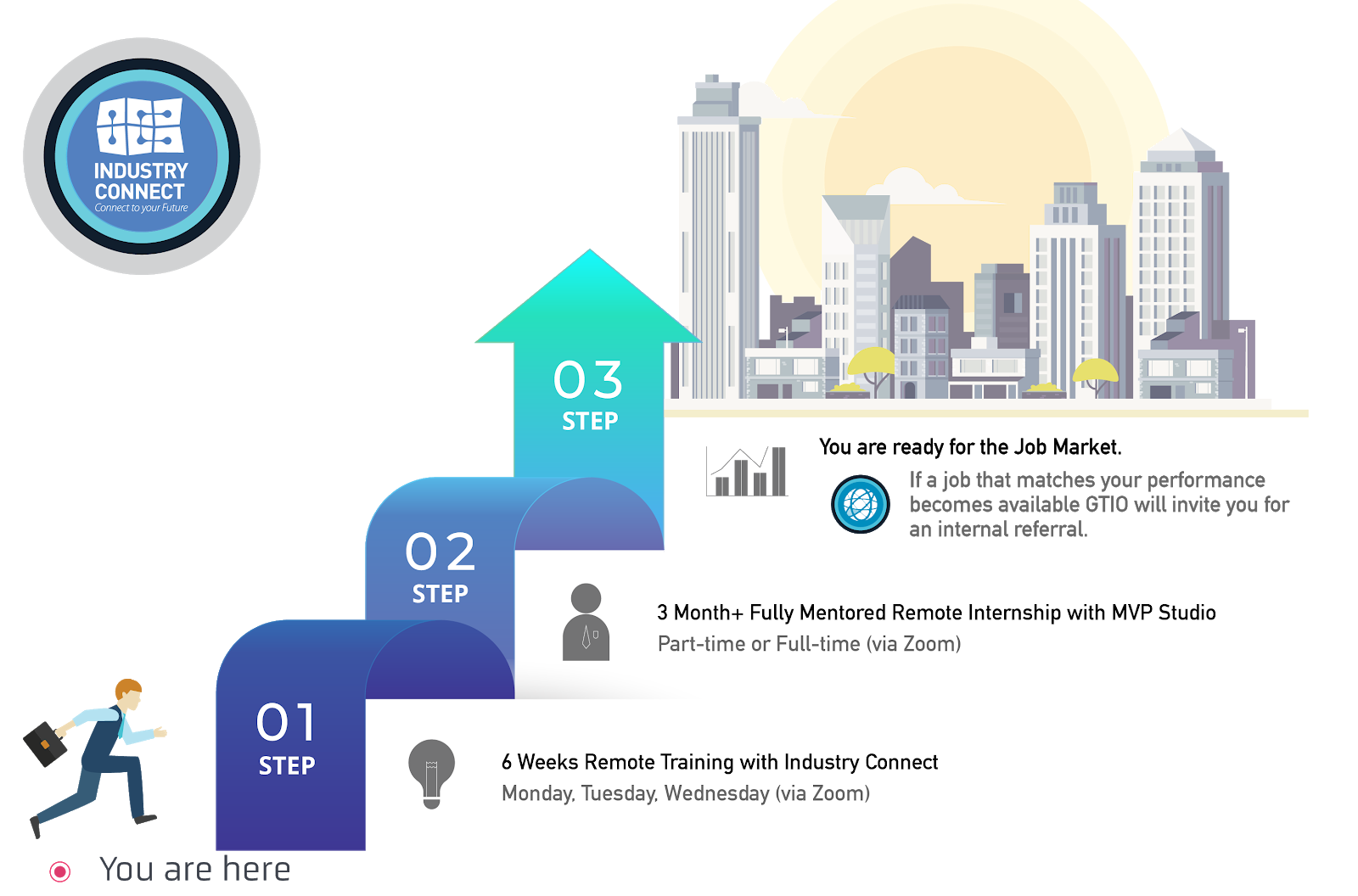 OUR PROGRAMMES
Our Job-Ready training programmes focus on,
Software Development
Business Intelligence (or Data Analyst)
Test Analyst
PROGRAMME STRUCTURE
Six Weeks Training Classes (Practical Tech Skills)
Three Months (or more) Structured Internship on Large Commercial-Scale Projects (Learning enhanced, flexible Hours)
Employer Network (job analysis and internal referral if goals are met)
You can join us via Zoom (live face-to-face meeting) remotely from anywhere and "download" the valuable knowledge & experiences from our tech experts across different tech centres.
Watch 300+ Stories of Career Starters in IT/Software