It wasn't that long ago that programmers were an exclusive group of people. If your PC crashed, there's was always that someone who was "good with computers". Usually a nerdy cousin or a geeky friend, they would come round, do something to fix it, and that would be that for another few months. Usually, all they were doing was uninstalling all the crap you accidentally downloaded whenever you were stealing songs from Napster.
Fast-forward 15 years and things have changed. Being a computer programmer is now akin to having a trade, like an electrician or a plumber. Computers now run the world, and practically everyone uses them every day for something. Your nerdy cousin is now probably a successful businessman with his own yacht.
But fear not! It's never too late to have your own yacht. All you need to be is rich. And how do you become rich? Well, becoming a successful programmer is a good start.
"…Our 12 week intensive course is specifically designed for people wanting to start a career as a programmer…"
Anyone can become a programmer. You don't have to be super intelligent or even extremely good-looking like most of us here at Industry Connect. You just need to work hard, be ready to learn and have a good attitude towards others.
If you have little programming experience, or have been out or the game for a while, then our Job-ready programming bootcamp is the perfect thing for you. It's been created as a 12 week intensive course, specifically designed for people wanting to start a career as a programmer.
Over the 12 weeks, you will gain invaluable work experience- experience you simply won't find in a classroom. Companies are very reluctant to hire people straight out of Uni, because what you learn behind a desk isn't what's going on in the real world. Many employers specifically state on their job listings that an internship or equivalent experience is needed to even reach the interview stage. A programming bootcamp with us is the perfect way to get the work experience you need.
"…it's never too late to change the path you're on…"
Think of our 12 week course as a really long job interview. Even here at Industry Connect we have a significant proportion of our staff made up from previous bootcamp graduates. Almost all who did our programming bootcamp are now full-time employed, and many of our other interns went on to work for our partners in the IT industry.
Don't forget, the IT industry is enormous, and there are many different paths you can take. Even with previous programming experience, our programming bootcamp is a great way to test the water and see if the path you're on is the right one for you. It's never too late to change subjects, especially with the constant changing in the industry itself.
Working with us here at Industry Connect is the perfect way to get to meet people in the industry, and more importantly let them get to know you. It never hurts knowing someone who's in a position to employ, recommend or even just put down as a reference. Remember, knowing people is half the battle when it comes to getting a job, especially in a small country like New Zealand!
If you're interested in joining our programming bootcamp, hurry up and apply! The next one is coming soon!
---
What is Industry Connect?
Industry Connect is an IT/Software Career Launchpad that has everything you need to kick-start your IT/software career in AU, NZ, UK, IE, SG, HK, IN, ID, VN & PH.
Industry Connect's Ecosystem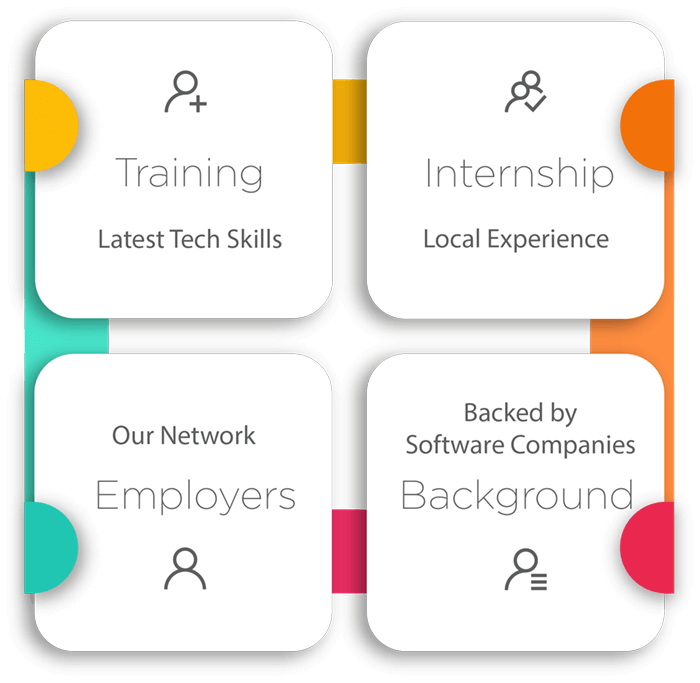 We have been helping career changers, recent IT graduates and people with career gap to start their IT/software careers.
Over the years, we have helped hundreds kick-start an IT/software career. (Verifiable evidences are available on this website)
OUR CORE
We are an innovative software training school backed by global/local software companies. Our ecosystem is an incubation process that supports our participants until they launch a tech career.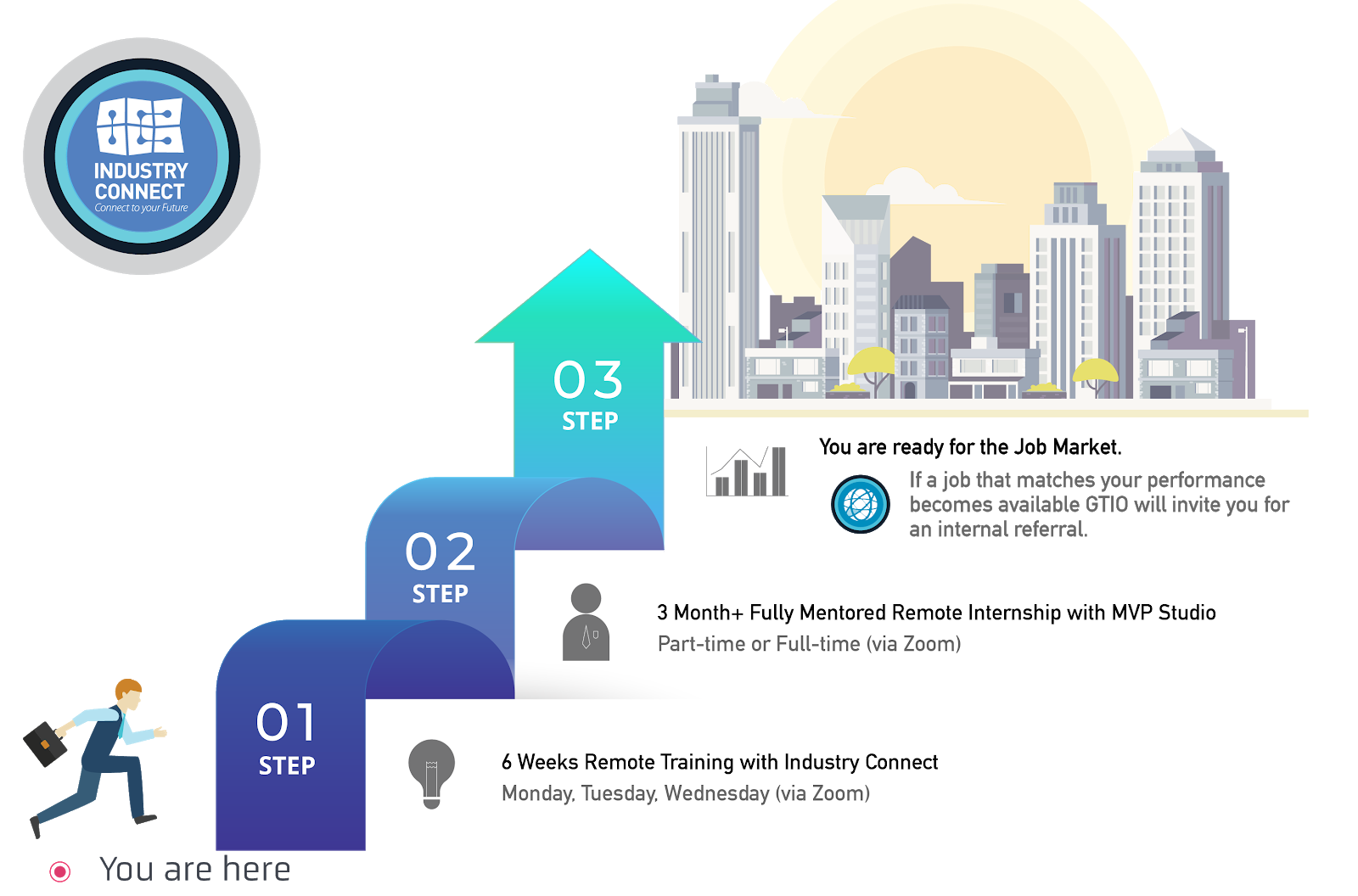 OUR PROGRAMMES
Our Job-Ready training programmes focus on,
Software Development
Business Intelligence (or Data Analyst)
Test Analyst
PROGRAMME STRUCTURE
Six Weeks Training Classes (Practical Tech Skills)
Three Months (or more) Structured Internship on Large Commercial-Scale Projects (Learning enhanced, flexible Hours)
Employer Network (job analysis and internal referral if goals are met)
You can join us via Zoom (live face-to-face meeting) remotely from anywhere and "download" the valuable knowledge & experiences from our tech experts across different tech centres.
Watch 300+ Stories of Career Starters in IT/Software