The Importance of real-world experience in software development is something that simply can not be over-stated. It is no longer simply a "plus point" to have experience in the software development, but is now essential, and working as an intern for a legitimate software company is the best way to get that experience.
How Industry Connect can help
We here at Industry Connect understand the Importance of commercial experience in software development. We know how important it is to land your first job. This is why we have our specialised intern programmes, tailored made for IT graduates and IT students. Throughout the internship, you'll be guided by some of the most skilled and informed professionals in the industry, learning priceless skills and gaining crucial experience as you go. And believe us when we say learning new skills! You may think you know a lot about IT, but once you're working in the real world, solving real problems for real clients, then that's when the real education begins!
The Importance of commercial experience in software development will become obvious when you go for your first job interview. Assuming you even get an interview. There are hundreds graduates out there, all applying for the same jobs, so what's going to help you get the position ahead of them? Commercial experience in software development, that's what will make you stand out. We help all of our Interns find a job, through assistance with CV preparation and training in interview techniques. Upon successful completion of the program, we recommend our outstanding graduates to our business partners and endorse their commercial project development experience while working with us.
Find a job the easy way
And that's something we promise; getting a job through contacts is a LOT easier than applying for a dozen positions. Working on our intern programme means you will be working with professional businessmen in the IT industry. Businessmen who are both potential employers AND clients. The importance of commercial experience in software development quickly becomes obvious when one of those potential employers pats you on the back and says good job! This is a fantastic opportunity to sell yourself. A great chance to show how quickly you're learning and showcase your skills.
Of course, with the experience you'll find as an intern with Industry Connect, you won't even need our endorsement! Having our name on your CV is a huge indicator of what you know already and the experience you've gained. Every potential employer looks for experience, and every potential boss knows the importance of commercial experience in software development. Business owners don't want to waste time having to train wet-behind-the-ears students, so they would rather hire someone with internship experience. That way, they know you're ready to enter the working world, and have at least a clue of what they're doing.
Commercial experience in software development can open many doors for you. It's a way to gain friends, contacts and clients. It's a way to stand out from the crowd and get a leg up on other Graduates. Most of all, it's a way to gain invaluable experience and to learn more than you ever thought.
---
What is Industry Connect?
Industry Connect is an IT/Software Career Launchpad that has everything you need to kick-start your IT/software career in AU, NZ, UK, IE, SG, HK, IN, ID, VN & PH.
Industry Connect's Ecosystem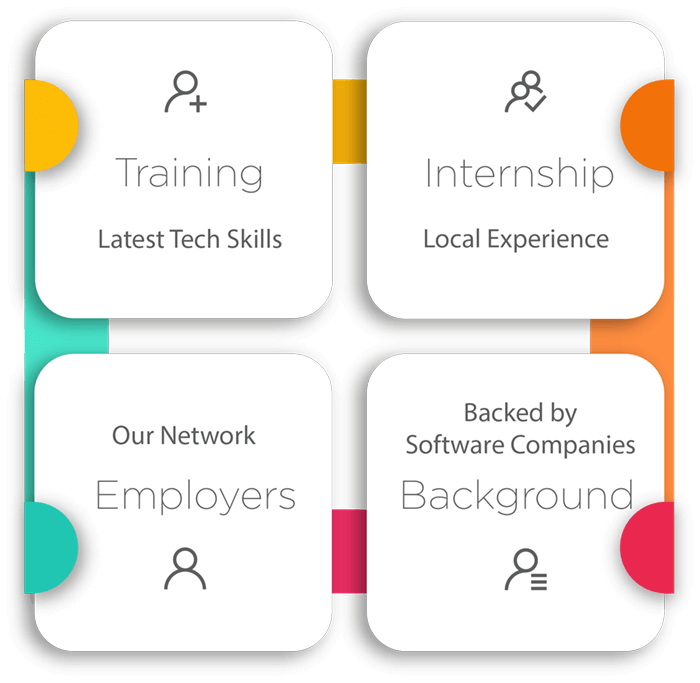 We have been helping career changers, recent IT graduates and people with career gap to start their IT/software careers.
Over the years, we have helped hundreds kick-start an IT/software career. (Verifiable evidences are available on this website)
OUR CORE
We are an innovative software training school backed by global/local software companies. Our ecosystem is an incubation process that supports our participants until they launch a tech career.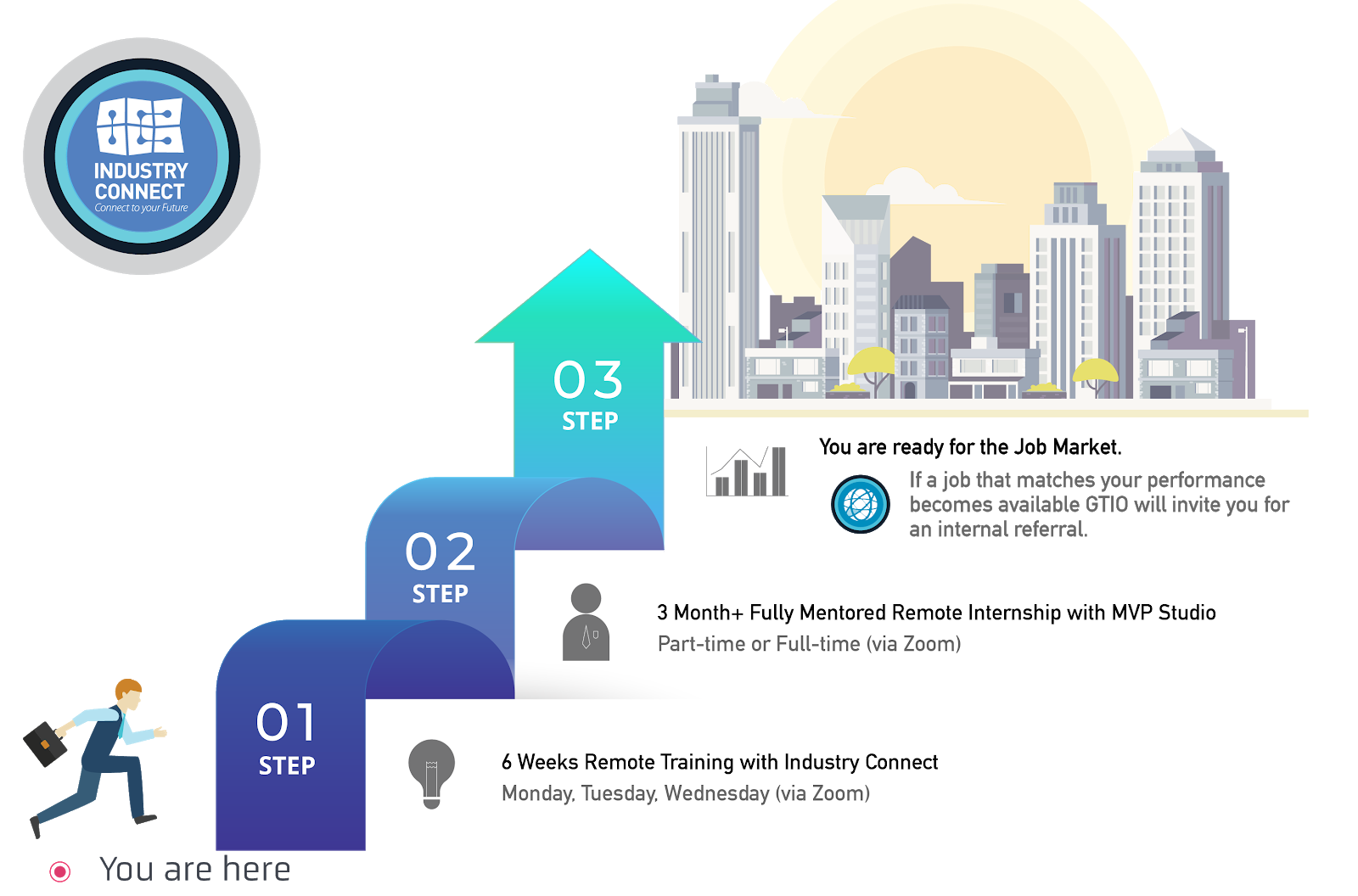 OUR PROGRAMMES
Our Job-Ready training programmes focus on,
Software Development
Business Intelligence (or Data Analyst)
Test Analyst
PROGRAMME STRUCTURE
Six Weeks Training Classes (Practical Tech Skills)
Three Months (or more) Structured Internship on Large Commercial-Scale Projects (Learning enhanced, flexible Hours)
Employer Network (job analysis and internal referral if goals are met)
You can join us via Zoom (live face-to-face meeting) remotely from anywhere and "download" the valuable knowledge & experiences from our tech experts across different tech centres.
Watch 300+ Stories of Career Starters in IT/Software