Software developer jobs are in demand, but landing your first job may not be that easy. There are thousands of graduates out there, all looking for software developer jobs, just like you, and many of them will have something you don't: experience.
Industry Connect can help. We take your knowledge, desire and skill, and turn them up to eleven. We'll show you how to work in a real-world environment, with actual clients, and all the while adding experience to your CV.
The best part is, at the end of it all, you'll have the contacts in the industry to help with finding software developer jobs. Almost every single one of our interns have gone on to find work as a developer, and you can too. But don't just take it from us, listen to those who have been there and done that! Below are testimonials and feedback from some of our most recent graduates. Call us today and you too may be thanking us for helping you land your first job in IT!
"Thanks Industry Connect for providing me opportunities to work in commercial project and giving me so many useful guidance's on job searching process, as an inexperienced university graduates, finding first job is not easy. However, with the help of Industry Connect , I learnt so many technologies those are widely being used in new Zealand's IT company, which makes me more employable and more confident. Joining Industry connect is absolutely a right choice for the person who is seeking the first job in NZ like me. It provides much more than what you expect"
Nancie, who now works full-time in Hamilton.
"Due to my personal experience, I would like to recommend Industry Connect to the people who are seeking their first job in the software industry. Anyone in NZ is preparing to change their career into IT, it is because Industry Connect could help you to learn/ train the practical technique using in NZ market understand the key issues for improving your CV, interview and so on. Accumulate precious experience within real commercial project and expand your social network."
Jason Kong, who landed a full-time job at Putti with our help.
"Many friends asked me questions like is the programme useful? My answer was positive. I learned not only how to be a brilliant developer, but also how to be confident in my social life. You will be very successful if you do anything in confidence. Actually, you see, for me, Industry Connect has never just been a place to go to gain commercial experience. Industry Connect is a choice I made for myself a couple of months ago and a choice I continue to recommend to others. Thanks a lot for everything."
Clyde, who recently started a full-time job as a software developer.
"Thank Industry Connect for giving me an opportunity to understand IT Industry. There are different kinds of help on job searching process, such as interview skills, technology and excellent environment. In Industry Connect, we learnt some skills and did some projects which the industry wants. In this way, we got more confidence from Industry Connect and approached to get a job. I would like to recommend the people who is seeking the first job to join the program. Thank you a lot"
Gaoxin
"Do you know how hard hunting job in New Zealand is? I would say that It is really hard, I spent seven months to apply probably hundreds positions. Most of them reply me with saying: "unfortunately …", and even there was no any interview in the first five months. On the other hand, I could say that it is not difficult if you could walk on a right direction.
When I heard of Industry Connect, I realized that the course is exactly what I need. The programme teaches me almost everything I should know, from setting up social profiles and how to perform on interviews, to SDLC and programing foundations, which are all important for hunting job in New Zealand.
More importantly, in the second part of the course, in order to be a good team player, I need to interact with team members, asking or answering questions, reporting what I have done to other interns, which means I have to speak English publicly and entirely every day.
In addition, I have applied some new technologies in live projects, such as Knockout.js, Kendo UI and Signal R and I have been involved in the entire process of SDLC, such as interface design, frontend and backend implementation and testing.
Just after two months, I am becoming more confident to talk about technologies I used in the period of internship in English. Meanwhile, I have got more than five-hundred connections on my LinkedIn and receiving many calls and messages from HRs and recruiters. Eventually, a New Zealand based global company offered me a full time permanent role as a web application developer.
During sixteen weeks of the course, I have been involved in three projects and learnt lots of new skills, some of them, such as how to play in a team, I cannot learn on my own. I really appreciate what Industry Connect have done for me.
I believe that Industry Connect can help more job hunters to start up and achieve a great success in the near future. Awesome!"
Paul Dong
So there you have it, straight from the horse's mouth! If you're looking into software developer jobs, then follow these good people and call Industry Connect today.
---
What is Industry Connect?
Industry Connect is an IT/Software Career Launchpad that has everything you need to kick-start your IT/software career in AU, NZ, UK, IE, SG, HK, IN, ID, VN & PH.
Industry Connect's Ecosystem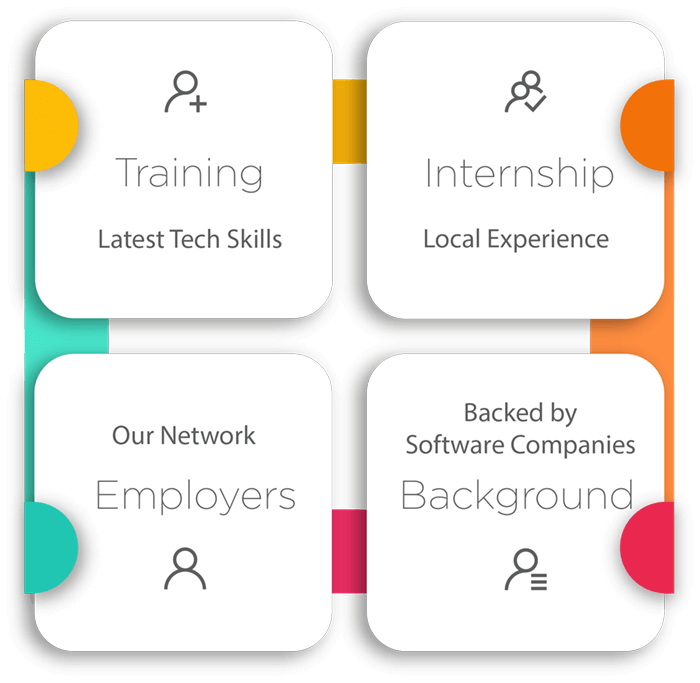 We have been helping career changers, recent IT graduates and people with career gap to start their IT/software careers.
Over the years, we have helped hundreds kick-start an IT/software career. (Verifiable evidences are available on this website)
OUR CORE
We are an innovative software training school backed by global/local software companies. Our ecosystem is an incubation process that supports our participants until they launch a tech career.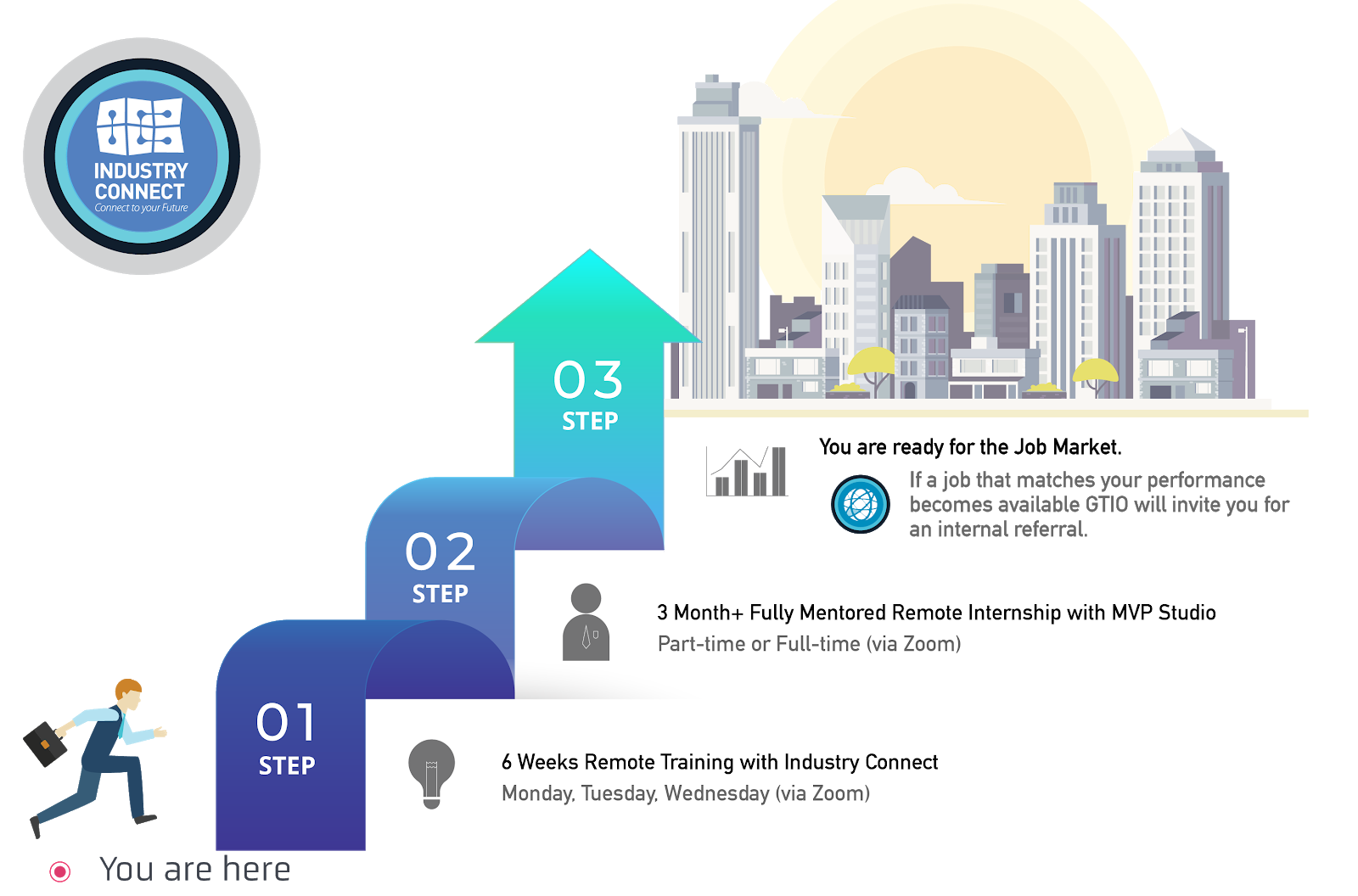 OUR PROGRAMMES
Our Job-Ready training programmes focus on,
Software Development
Business Intelligence (or Data Analyst)
Test Analyst
PROGRAMME STRUCTURE
Six Weeks Training Classes (Practical Tech Skills)
Three Months (or more) Structured Internship on Large Commercial-Scale Projects (Learning enhanced, flexible Hours)
Employer Network (job analysis and internal referral if goals are met)
You can join us via Zoom (live face-to-face meeting) remotely from anywhere and "download" the valuable knowledge & experiences from our tech experts across different tech centres.
Watch 300+ Stories of Career Starters in IT/Software