Robin was struggling to find the job after his graduation but after coming to Industry Connect, we helped him land his dream job as a Software Developer.
We sat down with Robin before he left us to ask him about his time here.
First of all, congratulations! Tell us, how did you come across Industry Connect; how did you find us?
I was trying to find a job initially and I was going through the typical places that everybody kind of goes to you know-  you go through Seek or trade me, and I was struggling to find a job because I lacked the experience of finding the job and I think it's very competitive – there's a lot of people that also want a job. I feel like experience is like the most important thing, because typically companies want to look for somebody who has experience, and I was struggling to find a job and I figured that Industry Connect was a really good place for me to go to.
I didn't know about Industry Connect at first, but through Google found it and it met what I was looking for, so then I decided to sign up for Industry Connect.
So how has Industry Connect helped you to get to where you are today with this full-time position?
I think Industry Connect is really great because they work on projects that are very relevant towards what the industry is looking for. They work on a lot of common technologies that other companies use, so for example C# or Asp.net which is important because there's no issues learning a technology that's not actually needed out there in the market.
It also develops a lot of other skills which are necessary for the job, like you learn a lot of agile methodology and communication skills. What I really like about Industry Connect is they guide you all the way so you feel like you're being listened to and then they really want you to find a job.
Also that's one thing I really like about industry connect, is the people are very friendly too and they help you develop the skills that are necessary for finding the job.
If you knew someone was finding it hard to get into the IT market what would you tell them about Industry Connect?
I'd tell them it's a really good place for them to start off with, especially for those that might not have the experience. I think it's really great to come to Industry Connect because they allow you to have that opportunity to work on some of the similar projects that other companies are doing and they really guide through the way and also they have really good onboarding and tutorials. At the beginning they've very experienced developers that have been working in the industry before, and they help you and guide you the whole way. I'd tell anyone that Industry Connect is a really good place for them especially if they don't have the relevant work experience.
Well thank you so much for sharing and congratulations again on your new job as a software developer, we're very proud of you and we know you're going to be an awesome asset to that company.
---
What is Industry Connect?
Industry Connect is an IT/Software Career Launchpad that has everything you need to kick-start your IT/software career in AU, NZ, UK, IE, SG, HK, IN, ID, VN & PH.
Industry Connect's Ecosystem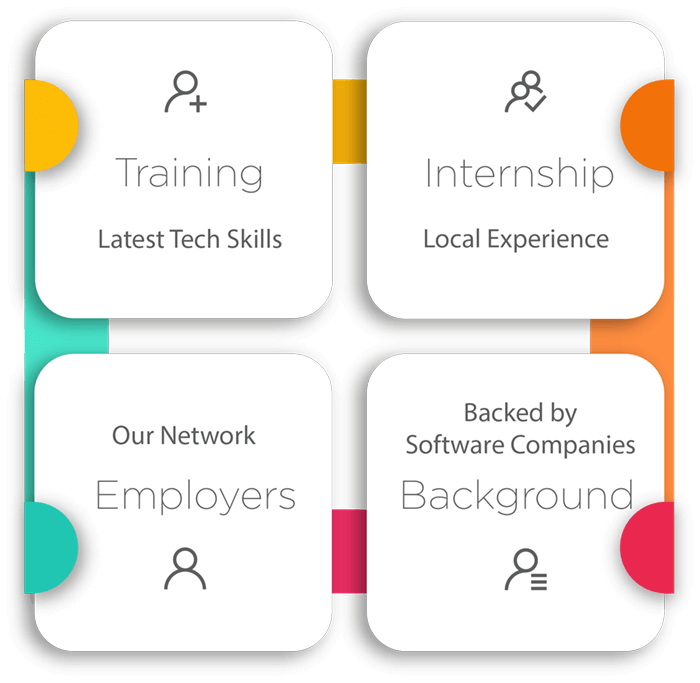 We have been helping career changers, recent IT graduates and people with career gap to start their IT/software careers.
Over the years, we have helped hundreds kick-start an IT/software career. (Verifiable evidences are available on this website)
OUR CORE
We are an innovative software training school backed by global/local software companies. Our ecosystem is an incubation process that supports our participants until they launch a tech career.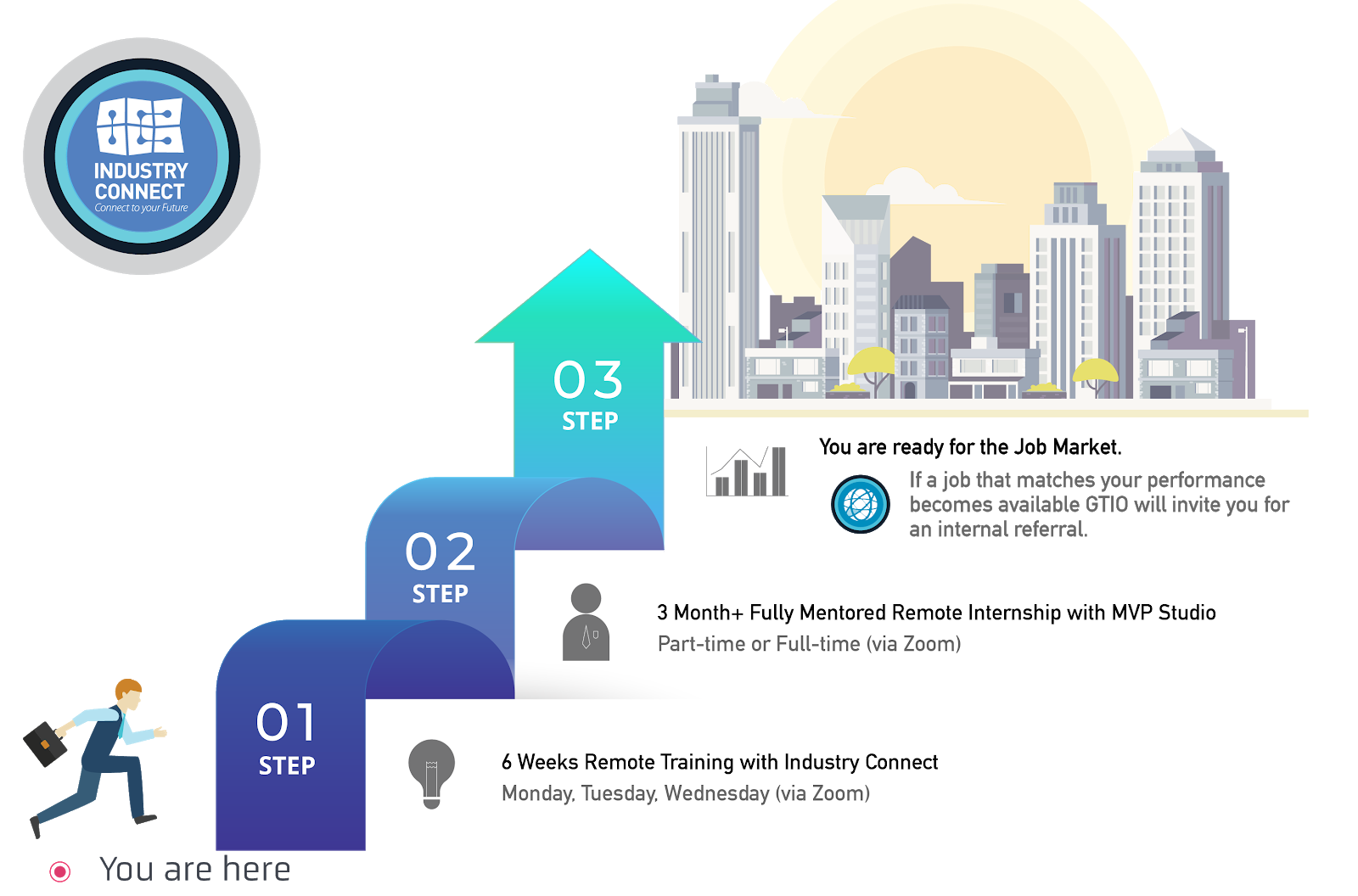 OUR PROGRAMMES
Our Job-Ready training programmes focus on,
Software Development
Business Intelligence (or Data Analyst)
Test Analyst
PROGRAMME STRUCTURE
Six Weeks Training Classes (Practical Tech Skills)
Three Months (or more) Structured Internship on Large Commercial-Scale Projects (Learning enhanced, flexible Hours)
Employer Network (job analysis and internal referral if goals are met)
You can join us via Zoom (live face-to-face meeting) remotely from anywhere and "download" the valuable knowledge & experiences from our tech experts across different tech centres.
Watch 300+ Stories of Career Starters in IT/Software