Here at Industry Connect, we like to put our money where our mouth is. There's no point boasting about our success ourselves; every company or business likes to tell you how great they are.
Instead we will let our graduates do the talking for us. These are just some of the hundreds of people our job-ready programmes and internships have helped land their dream job in IT.
I had been searching for my first job on and off for almost a year, as a fresh graduate I was very confident that my adequate grades from university could be enough to land me a graduate role or even a junior role. However, this was not the case. After being rejected for so many times I realized that good grades would only show an employer that perhaps you do quite well in assignments and exams, it's definitely not going to impress them.
Jerry Wang, Test Automation Developer at SnapHire
First of all Thanks to the Industry Connect team for giving me the opportunity to enhance my IT skills through their program. Though having couple of years' experience back home in India initially it was a bit tough in getting the desired job for me in this beautiful country as I don't have local experience and I am basically not aware of the work culture and people's approach towards the things. But after being a part of this Programme I got to know thoroughly about the work culture and now I am at ease to handle things on my own. Thanks once again for your outstanding support throughout the time. Wishing good luck to the Industry Connect Team & all New Job Aspirants.
Rani V, Test Analyst at Central Station Software
I came to the course looking to build a foundation in New Zealand software development market.  An excellent program – I learned a lot. Very much liked the approach. The content was quite practical. This resulted in finding my first job in Auckland soon after completion of the technical sessions. I appreciate the high level of support and flexibility as I currently benefit from the project internship while working at the same time.
Mekyal Akhlaqi, Web Developer at MH Interactive Ltd
Thanks to Industry Connect now I have a job working at Agility CIS. The program helped me to improve my technical skills and few clever tips on how to make myself more employable. You also get a chance to work on real live projects with full-time developers on the course. As a result you will gain practical experience out of the programme which you don't get at the university.
Thanks Industry Connect for providing a much-needed program for people that are like me.
Aaron Gong, Analyst Software Developer at Agility CIS
I am now employed as a Junior Software Developer Level 2 at Wynyard group. Industry Connect has made the process of my job hunt so easy. I came to New Zealand in search of a new career in Software development, but it wasn't quite easy for me and Industry Connect showed me the right path for me in getting a new Job in IT. They were more than willing to answer all my questions and was really helpful. I am so glad that I found this job, I wouldn't have been part of this amazing company that I am so glad to work with.
Jayant Daruvuri, Software Developer at Wynyard Group
If you would like to join these people as successful graduates of our course, please contact us today, and take the first step in getting your first job in IT.
---
What is Industry Connect?
Industry Connect is an IT/Software Career Launchpad that has everything you need to kick-start your IT/software career in AU, NZ, UK, IE, SG, HK, IN, ID, VN & PH.
Industry Connect's Ecosystem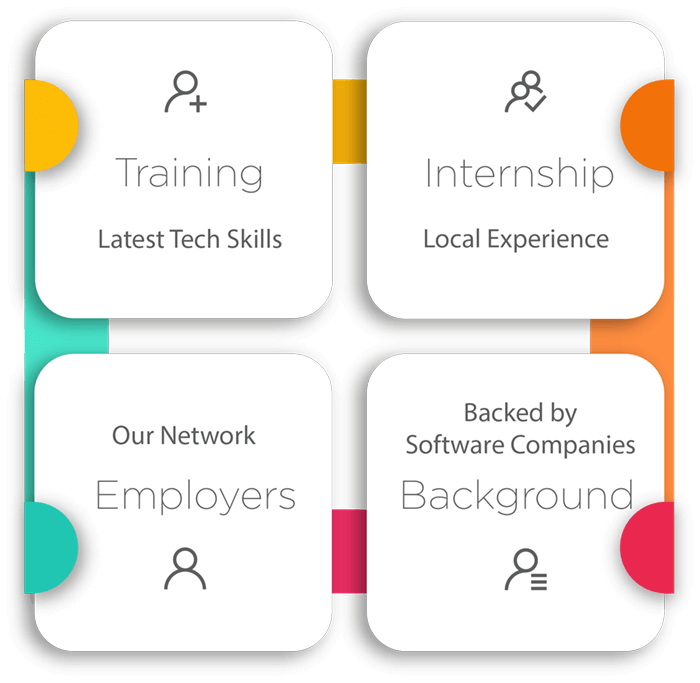 We have been helping career changers, recent IT graduates and people with career gap to start their IT/software careers.
Over the years, we have helped hundreds kick-start an IT/software career. (Verifiable evidences are available on this website)
OUR CORE
We are an innovative software training school backed by global/local software companies. Our ecosystem is an incubation process that supports our participants until they launch a tech career.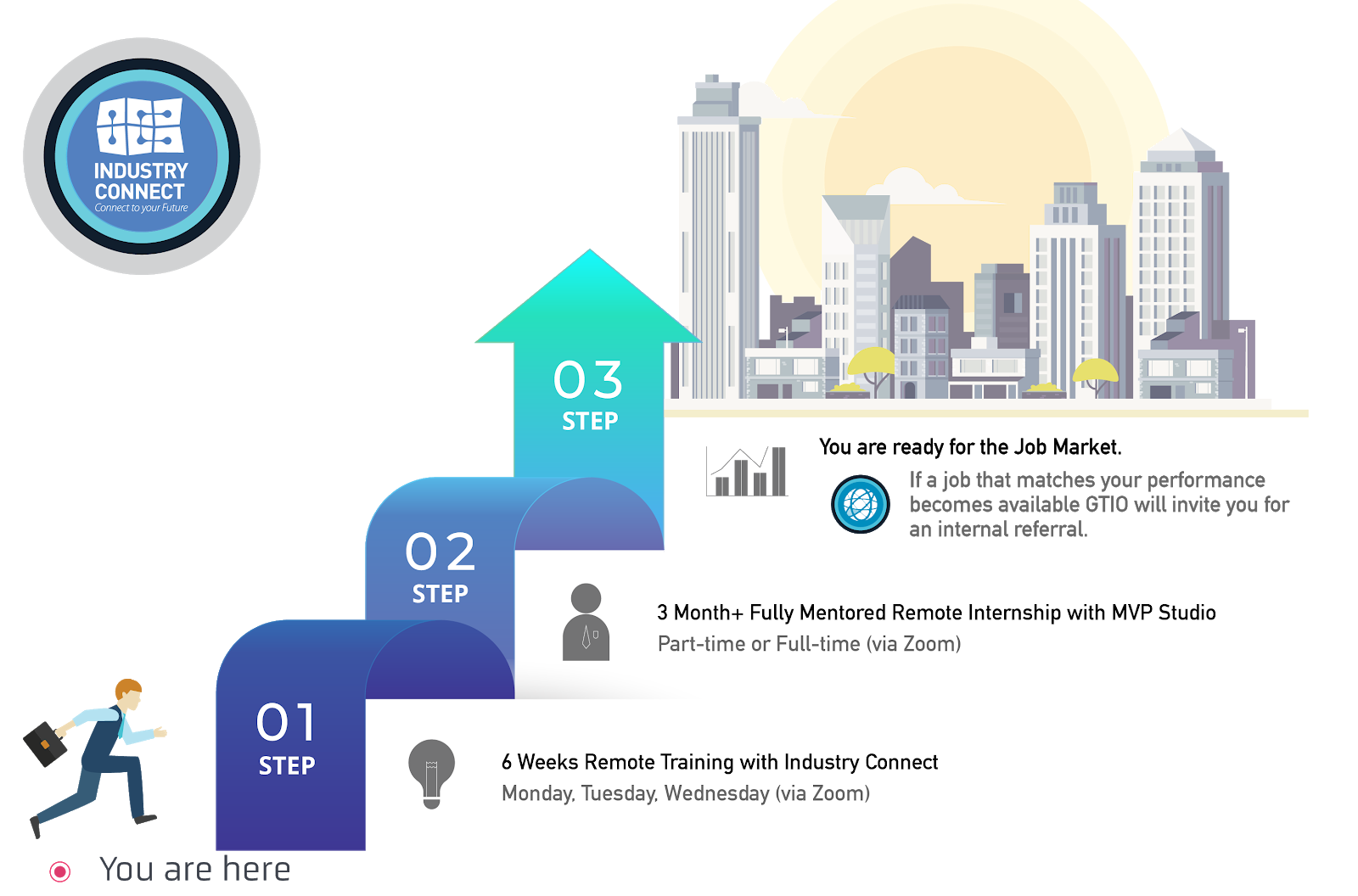 OUR PROGRAMMES
Our Job-Ready training programmes focus on,
Software Development
Business Intelligence (or Data Analyst)
Test Analyst
PROGRAMME STRUCTURE
Six Weeks Training Classes (Practical Tech Skills)
Three Months (or more) Structured Internship on Large Commercial-Scale Projects (Learning enhanced, flexible Hours)
Employer Network (job analysis and internal referral if goals are met)
You can join us via Zoom (live face-to-face meeting) remotely from anywhere and "download" the valuable knowledge & experiences from our tech experts across different tech centres.
Watch 300+ Stories of Career Starters in IT/Software