If you would like to launch your career in the IT industry, then apply for one of our job-ready programs and begin your new life on June 24th 2019!
Industry Connect have helped hundreds of people find new jobs, and you can be next. With our range of programs on offer, there are plenty of possible careers ahead of you, depending on what you want to do and your previous experience.
How it works
Before we can offer you a place on our programme, we will evaluate your degree, technical background, experience, and attitude. We may also require a face-to-face interview during the process.
Once we're satisfied you are suitable for our programs, then you join us and before you know it, you'll be starting a new career in IT!
The Process
Register to get an action list and FREE CV templates
Our friendly staff will be in touch with you for the next step
Attend our information night or send us CV for review
Receive the offer & Choose a success plan
Join the sessions to learn the cool stuff for 6 weeks
Join a commercial project for 3+ months & Gain the experience!
Improve Soft skills, confidence, public speaking & team working
Win the interviews & land a software job
Register for the next Industry Connect intake by clicking here. By registering, you will receive some tips and have a chance to be invited for our next info session.
Why join Industry Connect
As technology business owners, we see an increasing issue where there is a shortage of skilled software developers in the market to support business growth, however, at the same time recent graduates with acceptable grades, struggle to find their first entry-level role and get their careers underway.  There is a real risk that these technology graduates will be lost from the industry if they do not find their first role and instead pursue other employment options.
As employers and senior IT managers over the last 20 years, we have employed many technology graduates and believe we understand, and can address, the fundamental drivers of this problem. Our goal was to create a course that addresses these issues.
Often employers don't want to invest in up-skilling a graduate in commercial software development tools and frameworks.  They would rather hire someone who already has acquired these skills elsewhere.
Many students that graduate university technology courses demonstrate introverted personality traits.  They are often quiet, shy or reserved and don't effectively 'sell' themselves.  For some graduates it is their personality or communication skills, for others, it's cultural or English is a second language.
Many graduates don't have the industry knowledge and confidence to approach the job hunt and talk with prospective employers effectively and therefore, they are not able to answer interview questions effectively.
Many graduates don't have the industry connections to help them find their first job.
That's where we can help.
Apply today for the June 24th Industry Connect intake and we promise you won't regret it.
---
What is Industry Connect?
Industry Connect is an IT/Software Career Launchpad that has everything you need to kick-start your IT/software career in AU, NZ, UK, IE, SG, HK, IN, ID, VN & PH.
Industry Connect's Ecosystem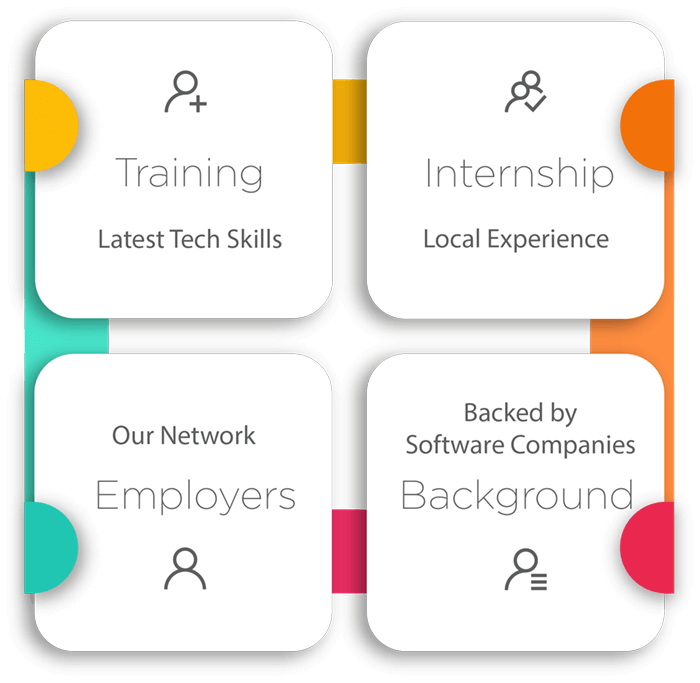 We have been helping career changers, recent IT graduates and people with career gap to start their IT/software careers.
Over the years, we have helped hundreds kick-start an IT/software career. (Verifiable evidences are available on this website)
OUR CORE
We are an innovative software training school backed by global/local software companies. Our ecosystem is an incubation process that supports our participants until they launch a tech career.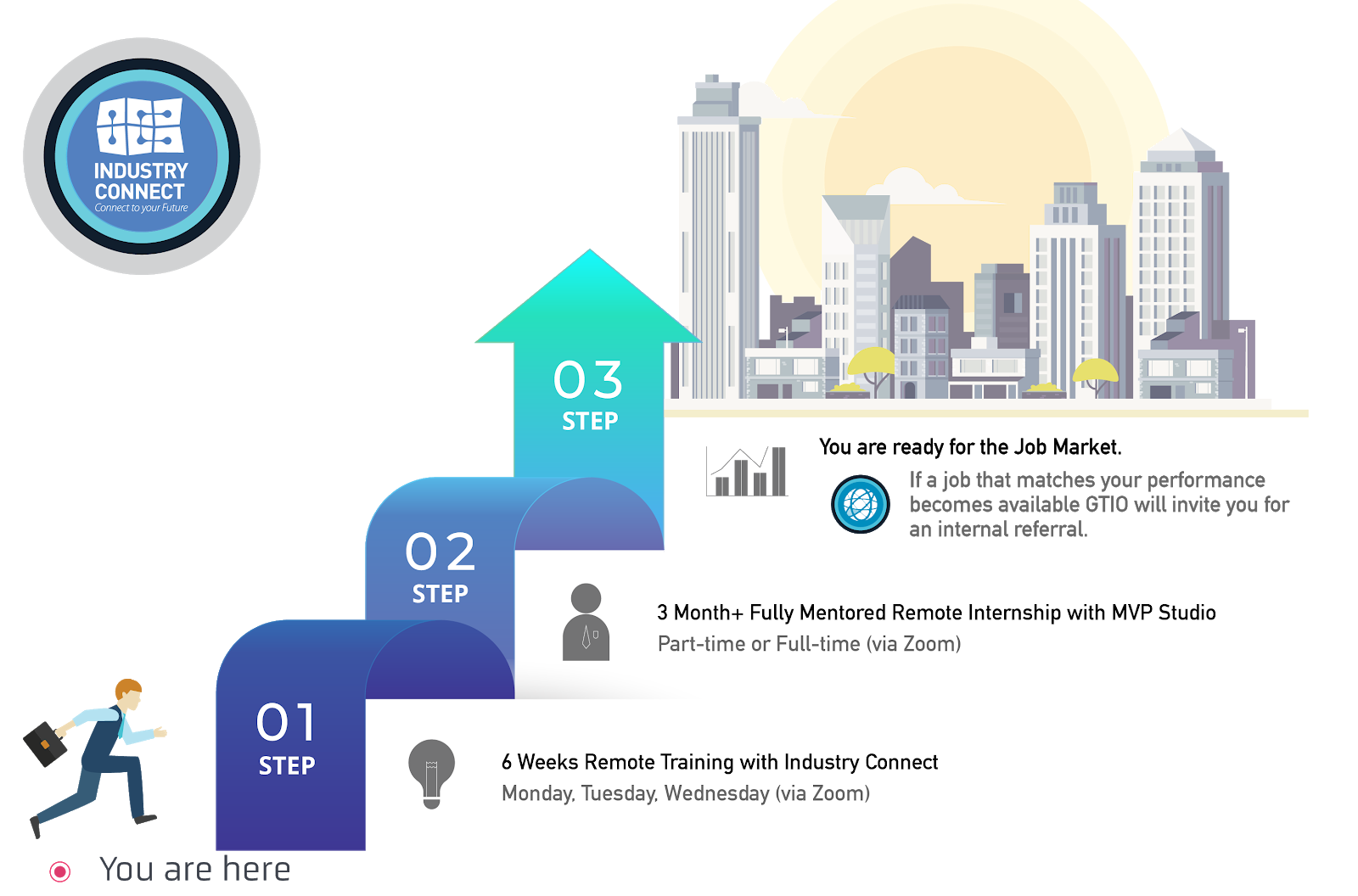 OUR PROGRAMMES
Our Job-Ready training programmes focus on,
Software Development
Business Intelligence (or Data Analyst)
Test Analyst
PROGRAMME STRUCTURE
Six Weeks Training Classes (Practical Tech Skills)
Three Months (or more) Structured Internship on Large Commercial-Scale Projects (Learning enhanced, flexible Hours)
Employer Network (job analysis and internal referral if goals are met)
You can join us via Zoom (live face-to-face meeting) remotely from anywhere and "download" the valuable knowledge & experiences from our tech experts across different tech centres.
Watch 300+ Stories of Career Starters in IT/Software