If you're looking for a job it can seem like everything requires three to five years of experience. In fact, experience can be the crucial factor in who gets hired and who doesn't. Employers love experience but how can you get experience without a job?
IT internships are the answer.
Why employers like interns
According to a 2012 study by the National Association of Colleges and Employers, 59% of businesses hired their paid interns as new full-time employees.
This may be why 65% of 25 to 32 year olds in the labour force said more work experience while in school would have helped them get the job they wanted. By cultivating the professional networks and skills you'll need to succeed, internships can really improve your employability regardless of what you're majoring in.
Employers like using interns because they have something graduates don't – experience.
Interns know what it's like to work in a real office, helping with live projects, and meeting tight deadlines. All these things are invaluable when hiring someone new, and employers know that.
Why IT internships help you
Internships are a great way to start your career and can help you a great deal in deciding what you should expect and what you want from a career.
There are many benefits you get out of an internship, and these benefits will continue on into your occupation.
There is so much competition out there for jobs and there are plenty of talented people looking at the same jobs you are. Having the experience of an internship on your CV is the biggest thing that will make you stand out from the crowd.
It's one thing to have good grades in University, but that doesn't show how you work in a team or how you handle clients. This is why genuine, real-world experience of an internship is so important.
On top of that there is all the new knowledge and skills you will pick up that you would never find on a course. Add to that the new contacts you make and important people you will meet, and an internship is the best way to launch your career.
If you would like to know more about an IT internship here at Industry Connect, please don't hesitate to contact us. Our friendly and helpful staff will be happy to have a chat and see how we can help start your career in the IT industry.
---
What is Industry Connect?
Industry Connect is an IT/Software Career Launchpad that has everything you need to kick-start your IT/software career in AU, NZ, UK, IE, SG, HK, IN, ID, VN & PH.
Industry Connect's Ecosystem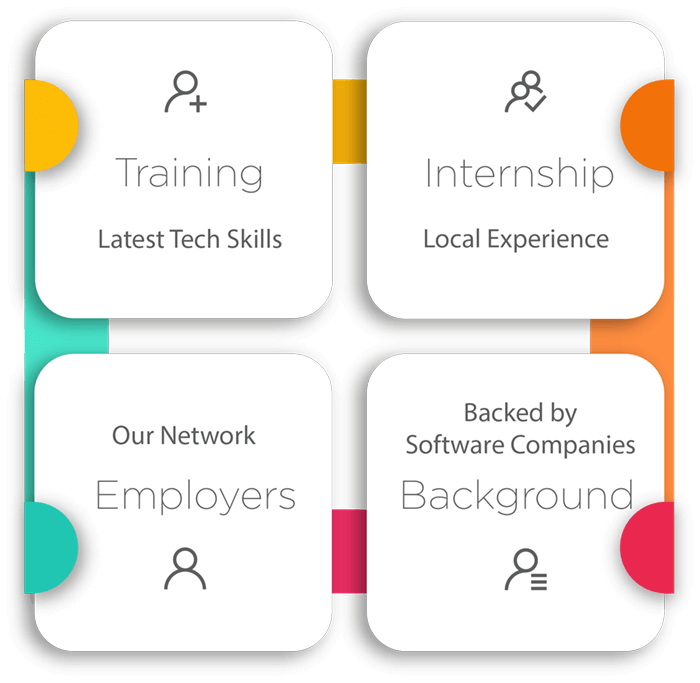 We have been helping career changers, recent IT graduates and people with career gap to start their IT/software careers.
Over the years, we have helped hundreds kick-start an IT/software career. (Verifiable evidences are available on this website)
OUR CORE
We are an innovative software training school backed by global/local software companies. Our ecosystem is an incubation process that supports our participants until they launch a tech career.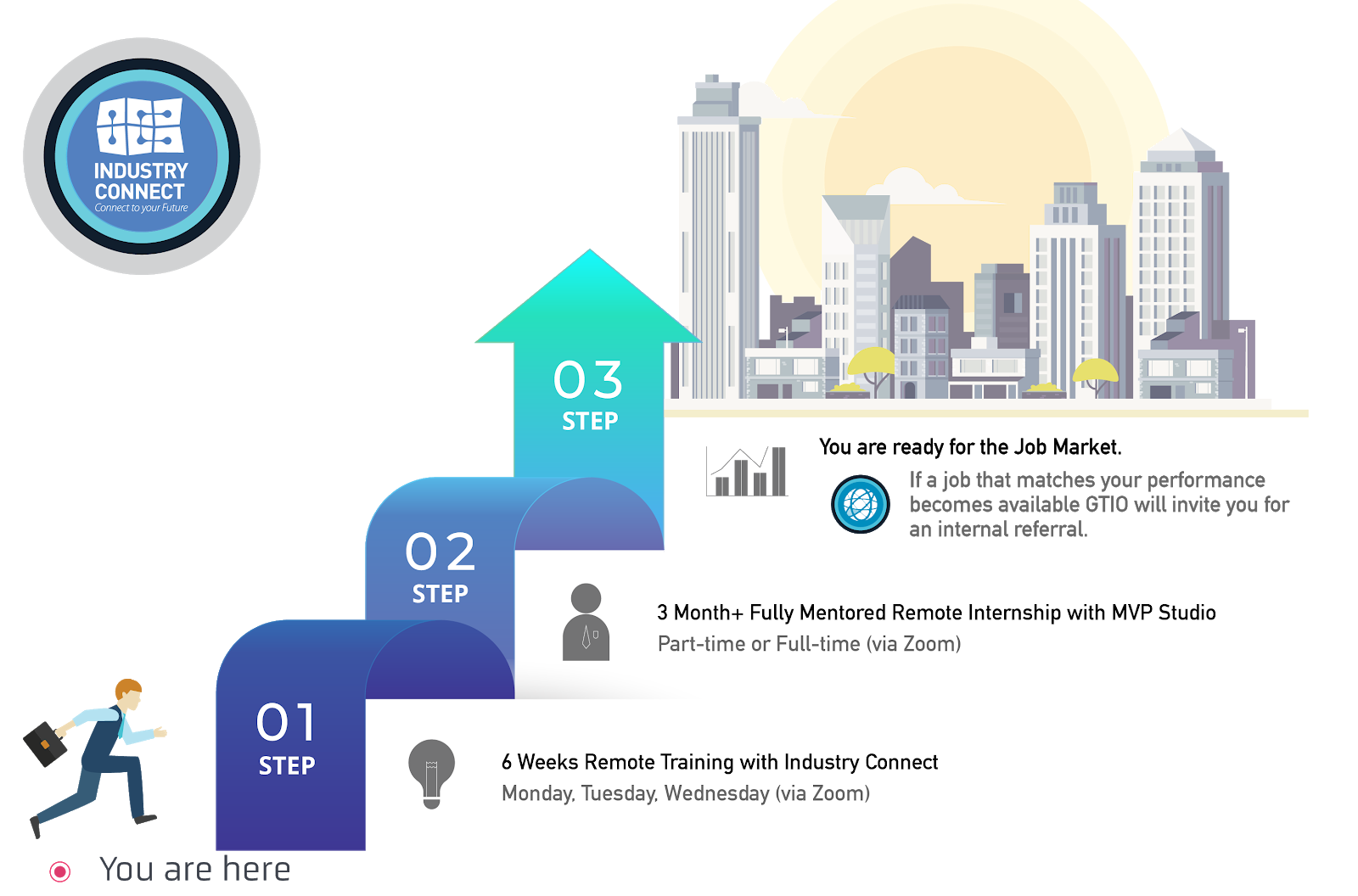 OUR PROGRAMMES
Our Job-Ready training programmes focus on,
Software Development
Business Intelligence (or Data Analyst)
Test Analyst
PROGRAMME STRUCTURE
Six Weeks Training Classes (Practical Tech Skills)
Three Months (or more) Structured Internship on Large Commercial-Scale Projects (Learning enhanced, flexible Hours)
Employer Network (job analysis and internal referral if goals are met)
You can join us via Zoom (live face-to-face meeting) remotely from anywhere and "download" the valuable knowledge & experiences from our tech experts across different tech centres.
Watch 300+ Stories of Career Starters in IT/Software