Jo just overcame his disability secured his first job as a software developer
We've helped many people here at Industry Connect land their first job as a software developer, but we're particularly proud of Jo and what he's achieved.
The story of Jo's first job in software development
Jo is hearing impaired, and as such finds it difficult to understand people at the best of times, but it's even more pronounced when English is his second language!
"More than a year ago, I graduated from University with a degree in information Systems," says Jo. "But after searching for months, I couldn't find a job.
"There were some responses, but all negative, so I decided to join the programme at Industry Connect.
"They put me into an internship with Aimy Plus, and after that I finally got a job interview, and I managed to secure the job.""
Working in real-life situations
Jo's hard work finally paid off, and he's appreciative of the help Industry Connect provided along the way. "I learned about .Net, HTML, C#, Javascript, language integrated query… lots of things.
"On the project we always had meetings, sometimes about complications, and sometimes about interviews and communication. We got to help each other and everyone was given a task for the project.
"Being here helped me a lot with communication skills, and it allowed me to feel more confident during the interview.
"If you want to look for an IT job, stop looking and just come to Industry Connect. You will gain a lot of confidence and knowledge that you need for an IT job.
"I'm hearing impaired and the communication was one of my challenges. All thanks to Industry Connect for supporting me and for making me feel more confident."
Jo is just one of the hundreds of international students we have helped over the year to land their first job in software development.
If you are looking to start your career in the IT sector, then Industry Connect can help. Call us today on 0800 100 081 and ask about our next intake of students.
---
What is Industry Connect?
Industry Connect is an IT/Software Career Launchpad that has everything you need to kick-start your IT/software career in AU, NZ, UK, IE, SG, HK, IN, ID, VN & PH.
Industry Connect's Ecosystem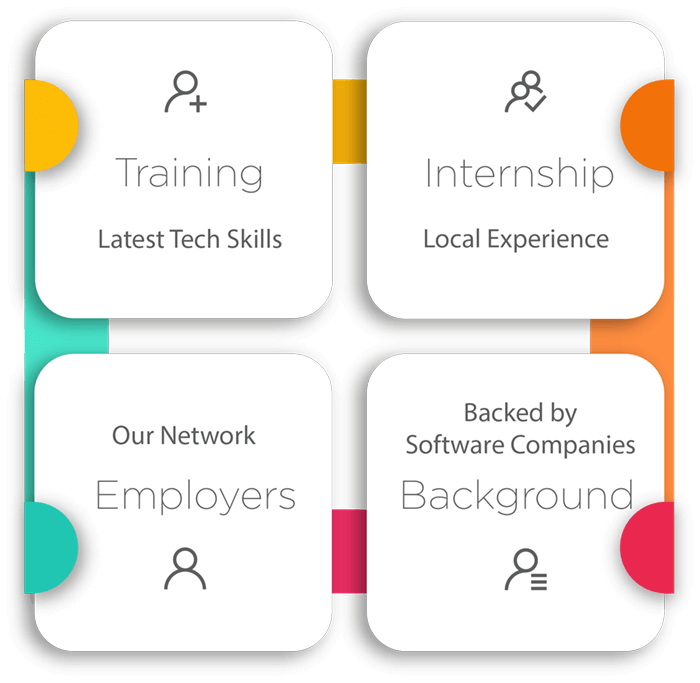 We have been helping career changers, recent IT graduates and people with career gap to start their IT/software careers.
Over the years, we have helped hundreds kick-start an IT/software career. (Verifiable evidences are available on this website)
OUR CORE
We are an innovative software training school backed by global/local software companies. Our ecosystem is an incubation process that supports our participants until they launch a tech career.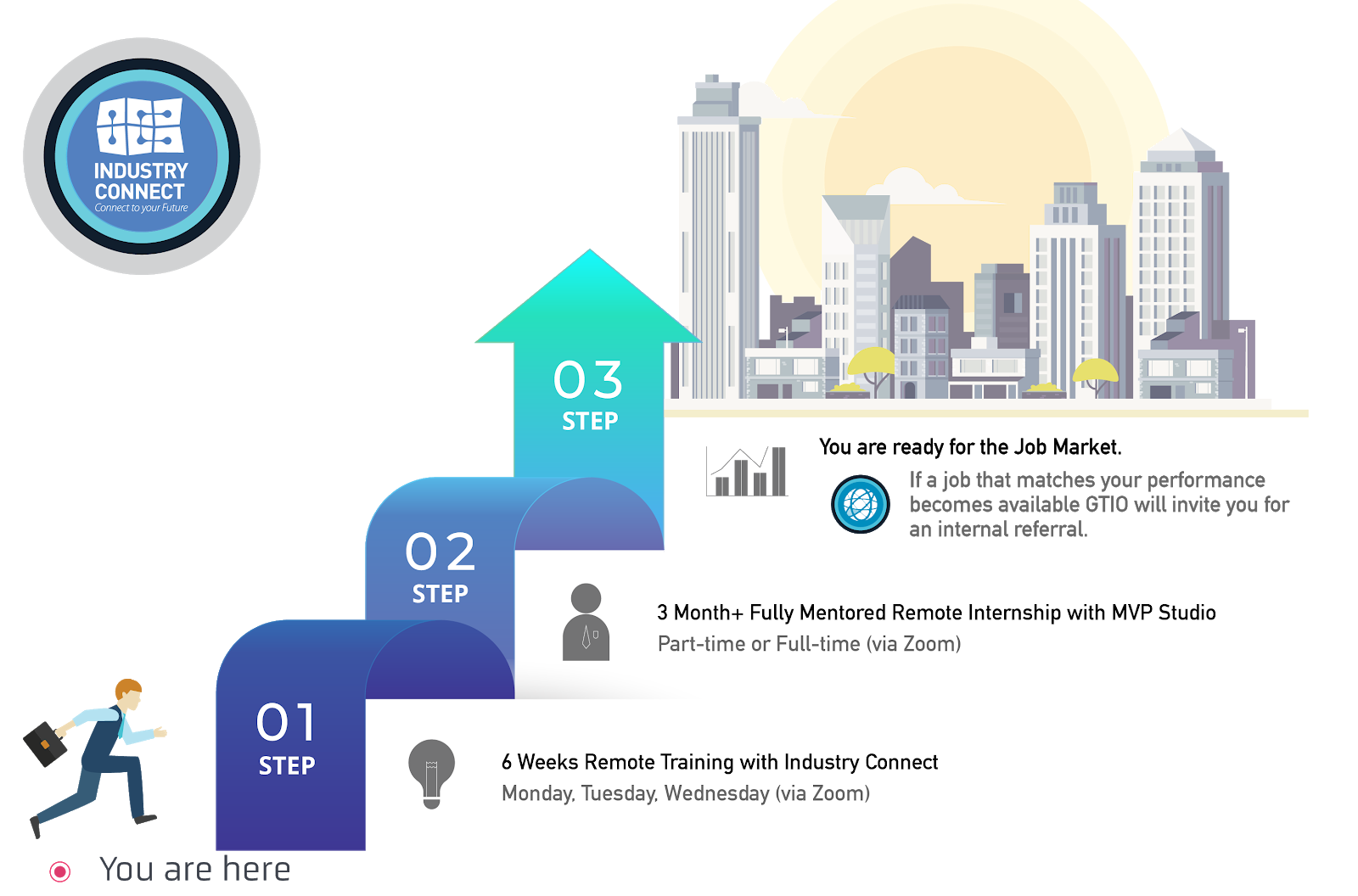 OUR PROGRAMMES
Our Job-Ready training programmes focus on,
Software Development
Business Intelligence (or Data Analyst)
Test Analyst
PROGRAMME STRUCTURE
Six Weeks Training Classes (Practical Tech Skills)
Three Months (or more) Structured Internship on Large Commercial-Scale Projects (Learning enhanced, flexible Hours)
Employer Network (job analysis and internal referral if goals are met)
You can join us via Zoom (live face-to-face meeting) remotely from anywhere and "download" the valuable knowledge & experiences from our tech experts across different tech centres.
Watch 300+ Stories of Career Starters in IT/Software