Once again Industry Connect have helped an immigrant land a job here in New Zealand.
Martin just secured his first contract as a software developer after joining our job-ready program.
Although he's all smiles now, it wasn't so easy arriving here from Latvia. In fact, Martin's case is a great example of why having experience doesn't always mean you can get a job.
Martin has a Master's degree in computer science, and a decade of experience as a back-end developer. Yet despite this, he still hard a difficult time landing an interview, never mind jobs in New Zealand.
"When I came to New Zealand, I was trying to apply for jobs and I spent a couple months in Wellington," Martin explains. "When I applied for any jobs, I just didn't get any answer. They were always looking for someone who already has New Zealand experience."
After months without success, Martin discovered Industry Connect. "I made my choice and I joined Industry Connect. I think it was the right decision."
It certainly was. And does Martin have any advice for anyone possibly considering coming to Industry Connect?
"Just go hard," he says. "And try of course! Join Industry Connect because they will provide you with new technologies and also you will have experience. I think is the most important thing, to have experience and Industry Connect are great with it."
"You will pick up many technologies, and also working with people, and when you are sending your CV, they will see, ok, this guy already has experience in New Zealand, great. We should give him a call and learn more about him."
Congratulations to Martin, and all the best with his new job!
Start your career in the IT industry with our help
Martin is just one of the many people we have helped find jobs in the IT sector. If you would like to know more, or are interested in a particular program we offer, then please don't hesitate to contact us today. Our friendly and helpful staff will be happy to answer any questions you may have.
Forget applying for dozens of different jobs in New Zealand without success – Call Industry Connect today!
---
What is Industry Connect?
Industry Connect is an IT/Software Career Launchpad that has everything you need to kick-start your IT/software career in AU, NZ, UK, IE, SG, HK, IN, ID, VN & PH.
Industry Connect's Ecosystem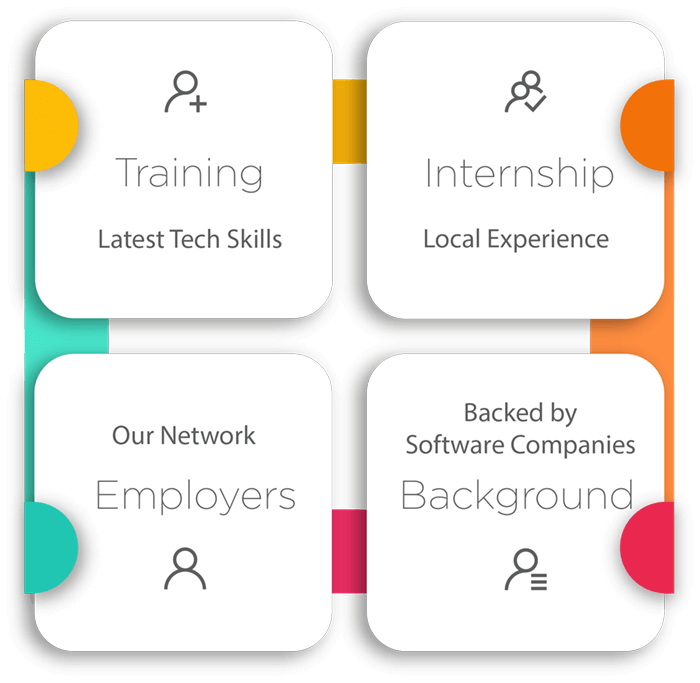 We have been helping career changers, recent IT graduates and people with career gap to start their IT/software careers.
Over the years, we have helped hundreds kick-start an IT/software career. (Verifiable evidences are available on this website)
OUR CORE
We are an innovative software training school backed by global/local software companies. Our ecosystem is an incubation process that supports our participants until they launch a tech career.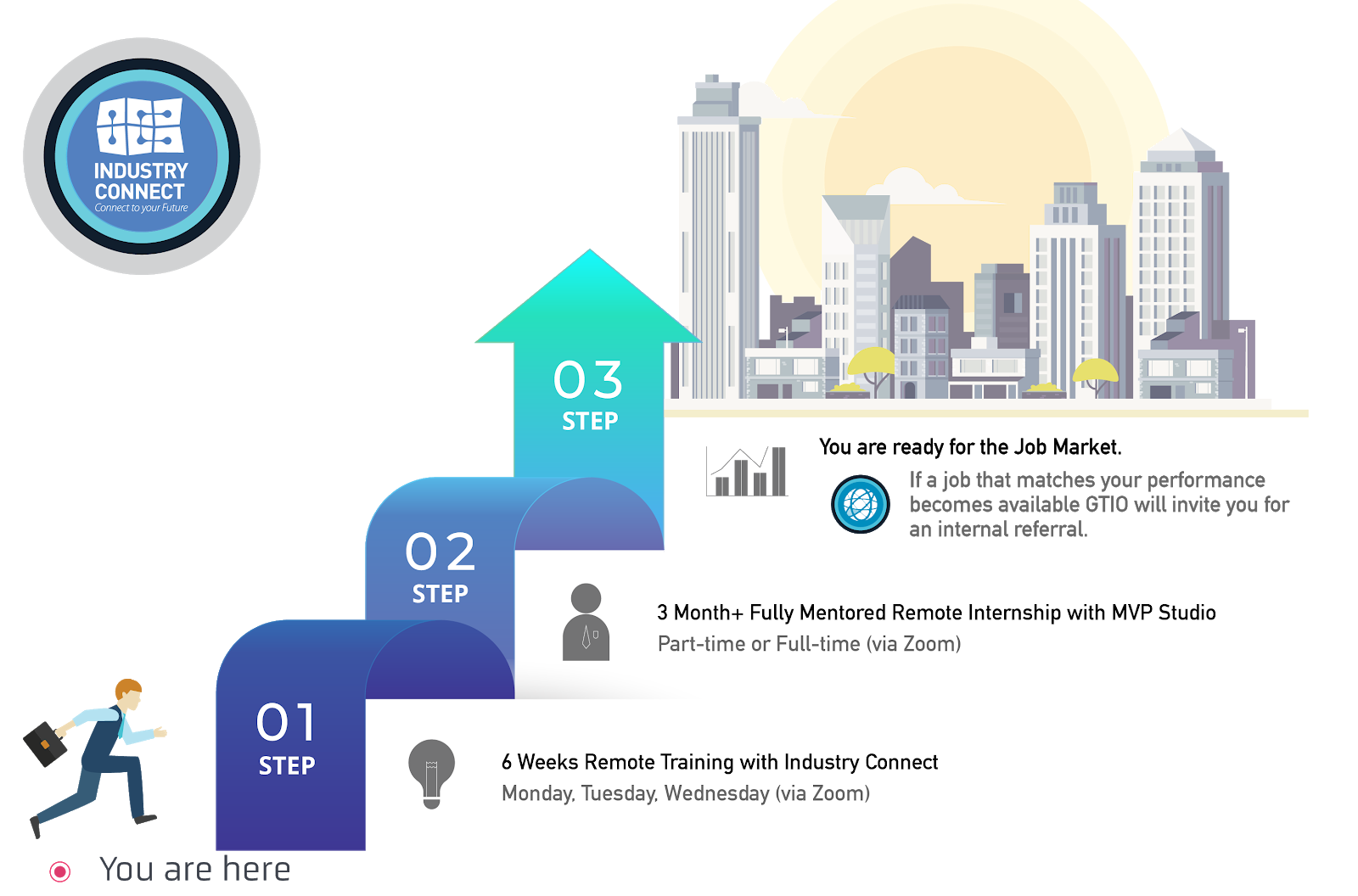 OUR PROGRAMMES
Our Job-Ready training programmes focus on,
Software Development
Business Intelligence (or Data Analyst)
Test Analyst
PROGRAMME STRUCTURE
Six Weeks Training Classes (Practical Tech Skills)
Three Months (or more) Structured Internship on Large Commercial-Scale Projects (Learning enhanced, flexible Hours)
Employer Network (job analysis and internal referral if goals are met)
You can join us via Zoom (live face-to-face meeting) remotely from anywhere and "download" the valuable knowledge & experiences from our tech experts across different tech centres.
Watch 300+ Stories of Career Starters in IT/Software