If you're looking for a test analyst job in Christchurch, then we've good news and bad news.
The bad news is finding a test analyst job, or any job in the IT industry, is tough.
The good news is, Industry Connect have opened an office in Christchurch!
Become a Test Analyst Intern
A test analyst internship is a common hunting ground for employers searching for new talent. By signing up to Industry Connect's test analyst internship in Christchurch, you can get yourself in prime position to be snapped up by a leading New Zealand software company.
As far as software companies are concerned, a test analyst internship is the perfect place to recruit new employees. One of the main reasons employers come to Industry Connect for new talent is time and resources- both are saved by simply pooling from Interns.
Why companies come to us for recruitment
Usually to hire someone, companies have to advertise, go through CV's, hold interviews, whittle down the candidates, hold more interviews and then finally pick someone they hope is right for the job.
This process takes time and money, and they are usually the one thing a business doesn't have. By simply coming to us, we can suggest which of our Interns would be best suited to the position, and show examples of their work. There's no big manhunt for someone, they simply come to us and we provide the perfect partnership!
Businesses also know that by hiring through a test analyst internship, the odds of finding someone that fits the position is higher, and therefore the employee-retention rate is higher. In fact, studies show that companies that hire Interns are 40% more likely to retain employees for five years or more.
This is obviously good for everyone, and is a real incentive for companies to come to Industry Connect for fresh talent. They also know that they can gain fresh new employees year-round, and don't have to wait until graduation time.
Experience, not qualifications, is the key
The biggest advantage however for employers hiring through a test analyst job in Christchurch is the quality of talent available to them. By hiring an Intern, any potential employer knows they are hiring someone with experience.
They know they are hiring someone who not only knows their way around a keyboard, but has experience in other subjects that aren't taught in University.
They know an Intern has been working in real-time situations, has dealt with real-life clients, both good and bad, and most importantly, has been working with other people. These things stand them head and shoulders above any other applicant, and any potential employer knows it's a safer bet to hire someone who comes recommended.
If you're an IT student who's interested in a career in software development, then it's a good idea to seriously consider a test analyst job in Christchurch.
Industry Connect have a special course designed with you in mind, with connections and partnerships all throughout the industry. It's our aim to find you a job at the end of your internship, and local businesses know who to call when they need fresh talent without the hassle.
Call us today if you would like to know more about our test analyst job in Christchurch.
---
What is Industry Connect?
Industry Connect is an IT/Software Career Launchpad that has everything you need to kick-start your IT/software career in AU, NZ, UK, IE, SG, HK, IN, ID, VN & PH.
Industry Connect's Ecosystem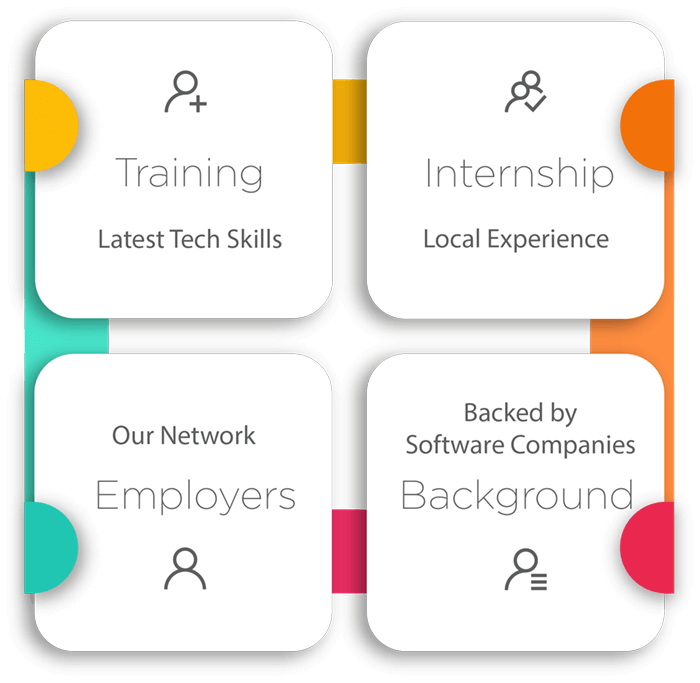 We have been helping career changers, recent IT graduates and people with career gap to start their IT/software careers.
Over the years, we have helped hundreds kick-start an IT/software career. (Verifiable evidences are available on this website)
OUR CORE
We are an innovative software training school backed by global/local software companies. Our ecosystem is an incubation process that supports our participants until they launch a tech career.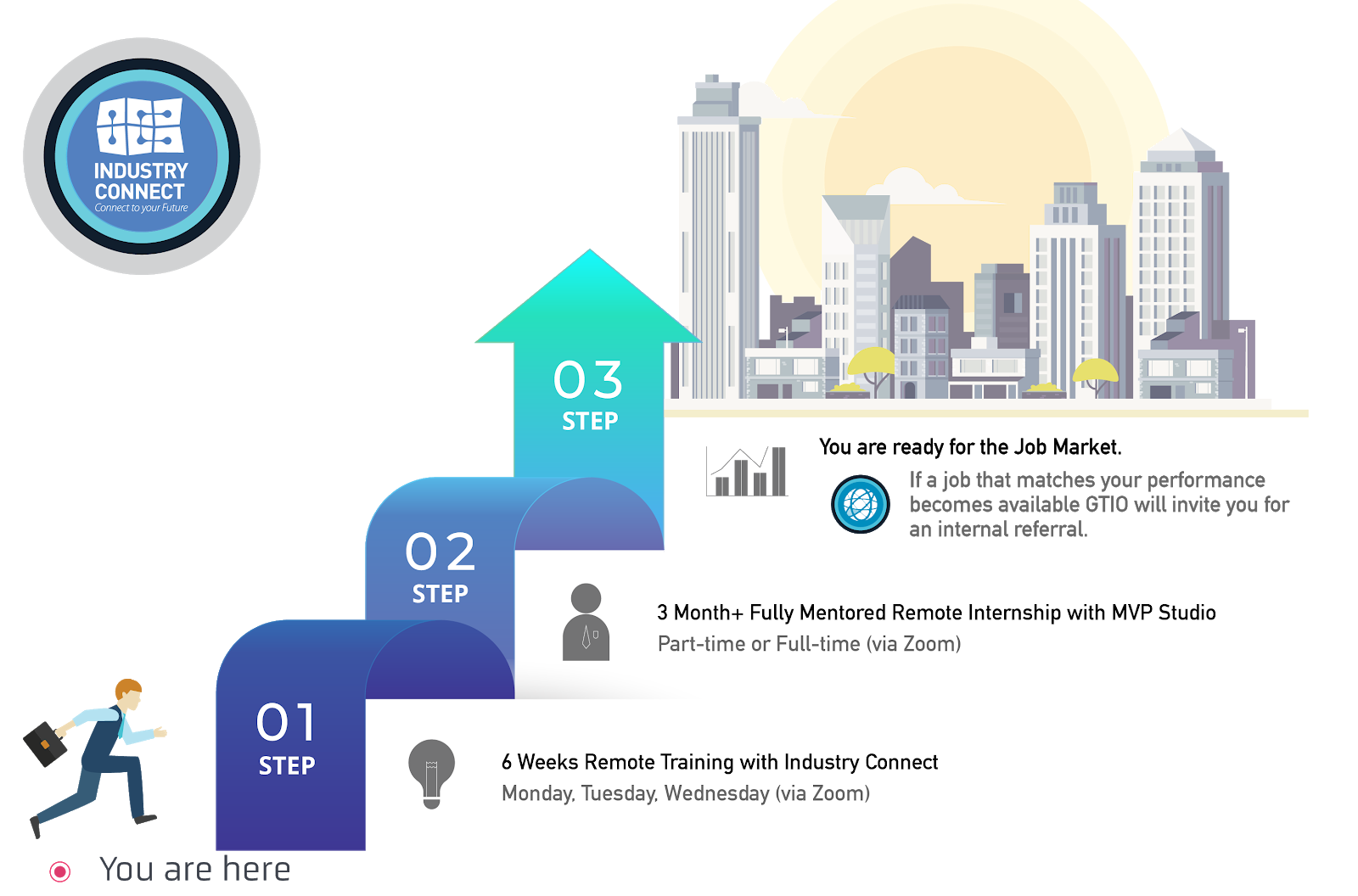 OUR PROGRAMMES
Our Job-Ready training programmes focus on,
Software Development
Business Intelligence (or Data Analyst)
Test Analyst
PROGRAMME STRUCTURE
Six Weeks Training Classes (Practical Tech Skills)
Three Months (or more) Structured Internship on Large Commercial-Scale Projects (Learning enhanced, flexible Hours)
Employer Network (job analysis and internal referral if goals are met)
You can join us via Zoom (live face-to-face meeting) remotely from anywhere and "download" the valuable knowledge & experiences from our tech experts across different tech centres.
Watch 300+ Stories of Career Starters in IT/Software