Kushal has a long career gap and thinking of switching his career to the software.
He saw Industry Connect on Facebook, and he does not trust advertisements, but when he saw those real stories from people who got a software job at Industry Connect.
He starts changing his mind after watching those videos – the real stories from software career starters!
Kushal attended the info and interview session with Mercia, he decided to join the BI job ready programme.
On the programme, Kushal is impressed by his team and he can always get his answers almost spontaneously.
Here Kushal's detailed stories about his journey in landing his job as data analyst!
It is absolutely gold! If you consider to swtich to software, please please watch this video to understand how.
---
What is Industry Connect?
Industry Connect is an IT/Software Career Launchpad that has everything you need to kick-start your IT/software career in AU, NZ, UK, IE, SG and HK.
Industry Connect's Ecosystem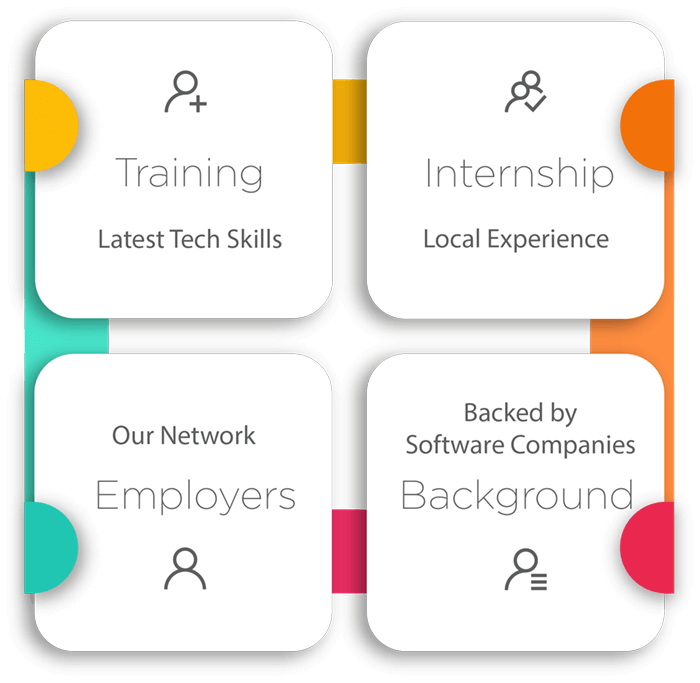 We have been helping career changers(software), recent IT graduates as well as people with career gap to start their software careers. Our Job-Ready training programmes focus on software development, business intelligence and test analyst.
Over the years, we have helped hundreds kick-start a software career(Verifiable evidences are available on this website)
OUR CORE
We are an innovative software training school backed by local software companies. Our ecosystem is an incubation process that supports our participants until they launch a tech career.
OUR SERVICES
6 Weeks Practical Skills Training Classes(Evenings)
+ 3 Month+ Structured, Learning Focused Internship(Flexible Hours)
+ Employer Network(Job Analysis or Internal Referral If Excellent)
You can join us via Zoom (live face-to-face meeting) remotely from anywhere and "download" the valuable knowledge & experiences from our tech experts across different tech centres.
Watch 200+ Stories of Career Starters in IT/Software
Click the image to watch those who changed their careers to IT, had gap years and recent IT graduates.