An internship through Industry Connect can open so many doors for your career, as our friend Kevin found out recently. He's just landed a BI Developer job right here in Auckland.
So Kevin, why don't you start by telling us a little bit about your new job as a BI developer with UCG?
UCG is a leading communications company, providing services in Australia and New Zealand. They've also constructed a next generation program network, so with my background here at AimyPlus, I thought I would apply for the job. I got an interview and after 30 minutes of technical questions I think I did well because I got the job!
Exciting, well congratulations on your new endeavour, we're going to miss you around these parts! Can you tell us how you heard of Industry Connect?
I knew the Industry Connect from the local Chinese website. It said you helped students and job-seekers to find a job and also provide the opportunity to attend a real task project to practice your skills, which is very important when you're looking for a job, so I decided to join Industry Connect.
Well you obviously done a very good job! How would you say that Industry Connect helped push you to achieve your goals?
I think Industry Connect can provide a very good environment for a job seeker, because they can provide a real-time project for your practice and when you've got the real-time project experience, you can talk to the interviewer about it when you go to the interview.
Another reason is Industry Connect have a good team environment. People work together as a team, people from different backgrounds, and you can learn a lot about becoming a team player.
So would you would you recommend Industry Connect to future participants?
Yeah definitely, because I think most people like me who are looking for a job need local experience, and Industry Connect can provide that for you. They also provide real project experience, which is very important and can promote your skills. That's usually what helps you get a job in the future.
Well, we'll look forward to hearing about all your successes in the future in your new BI Developer job, and congratulations again, we'll miss you.
---
What is Industry Connect?
Industry Connect is an IT/Software Career Launchpad that has everything you need to kick-start your IT/software career in AU, NZ, UK, IE, SG, HK, IN, ID, VN & PH.
Industry Connect's Ecosystem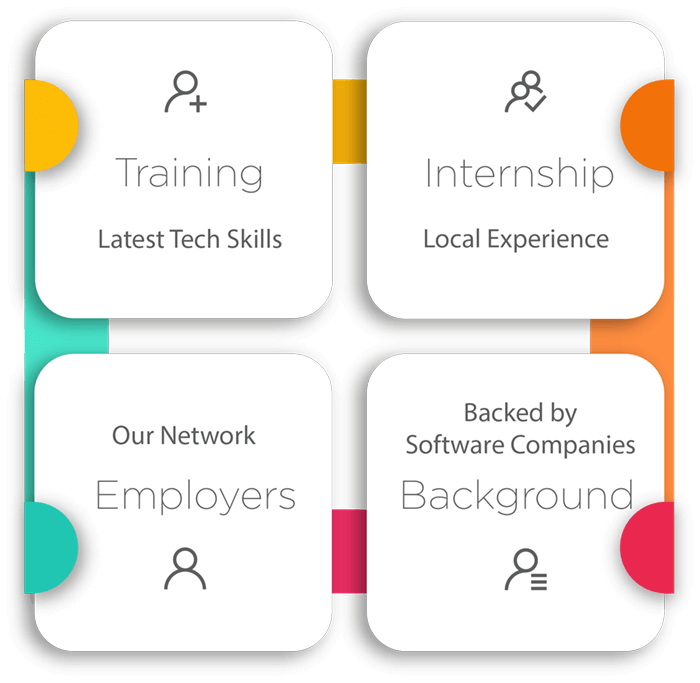 We have been helping career changers, recent IT graduates and people with career gap to start their IT/software careers.
Over the years, we have helped hundreds kick-start an IT/software career. (Verifiable evidences are available on this website)
OUR CORE
We are an innovative software training school backed by global/local software companies. Our ecosystem is an incubation process that supports our participants until they launch a tech career.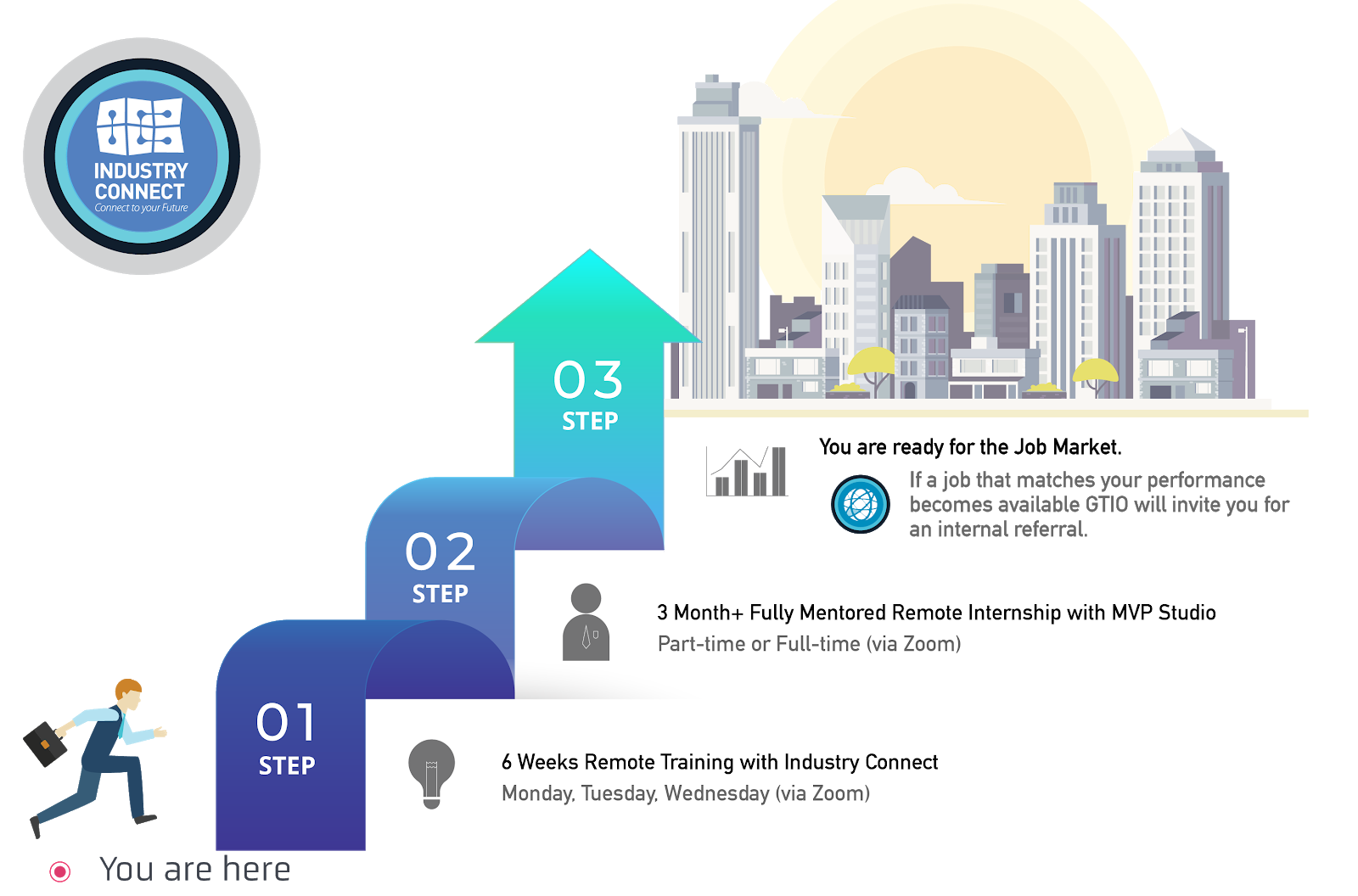 OUR PROGRAMMES
Our Job-Ready training programmes focus on,
Software Development
Business Intelligence (or Data Analyst)
Test Analyst
PROGRAMME STRUCTURE
Six Weeks Training Classes (Practical Tech Skills)
Three Months (or more) Structured Internship on Large Commercial-Scale Projects (Learning enhanced, flexible Hours)
Employer Network (job analysis and internal referral if goals are met)
You can join us via Zoom (live face-to-face meeting) remotely from anywhere and "download" the valuable knowledge & experiences from our tech experts across different tech centres.
Watch 300+ Stories of Career Starters in IT/Software