More great news from Industry Connect, as Lena secures a job as a technical support developer. We caught up with her before she embarked on her new career in the IT Industry.
Firstly, massive congratulations on the new job! Tell us Leena, before coming to Industry Connect what was your experience in the New Zealand market trying to find a job?
Well, before coming to New Zealand, I worked in India in a software development role for almost 6 years. When I came here I was trying to get a job, but it wasn't easy for me to get an interview and even if I get one, it was hard for me to secure the job. It was during this time that one of my husband's friends suggested Industry Connect.
We heard that Industry Connect is especially good for people who are seeking jobs in IT so we decided that it's better for me, and then I joined Industry Connect.
I suppose while you already had some job experience overseas and some technical skill when you came over from India. What were some of the technical skills you picked up here at Industry Connect?
In India I was working on Java, and after coming here in the industry connect when I started some training classes, where I learnt things like Microsoft's skill set, so like dotnet, API and the even Android classes also I attended it helped me to gain more skills.
There's the element of working on live projects and working in a group or a team, so do you want to tell us a bit about how that was and also any soft skills you picked up along the way while working in teams?
After my training I started my internship, and I worked on the Aimy plus project, it's a real-time project which is commercial app, which is mostly in demand here in New Zealand all over both the North and South Islands. Working on that project gave me the opportunity to communicate with people in the team because here I could work with international people and so it's a good experience for me to improve my technical skills and communication skills. We even had an opportunity to give some demos on the work that we did during the projects, and that gave me confidence to improve my presentation skills so that I can speak in front of a group of people.
So I suppose anyone who was in a similar situation to you, they were trying to find a job here in New Zealand and we're just struggling for whatever reason to find a job, what would your advice to them be?
I would suggest to them to join Industry Connect, because it won't be like an internship. You can have a real office environment and so it will really help people who don't have any experience. They can also deal in real time software, and see what it's like in a real development company.  It will make it easier for them to jump into a real job and even for experienced people it's recommended because they can have more exposure to other technologies which will help them get a good job in the market.
Thank you so much Leena for your time, and again, huge congratulations. We wish you all the best in your new job as a technical support developer.
---
What is Industry Connect?
Industry Connect is an IT/Software Career Launchpad that has everything you need to kick-start your IT/software career in AU, NZ, UK, IE, SG, HK, IN, ID, VN & PH.
Industry Connect's Ecosystem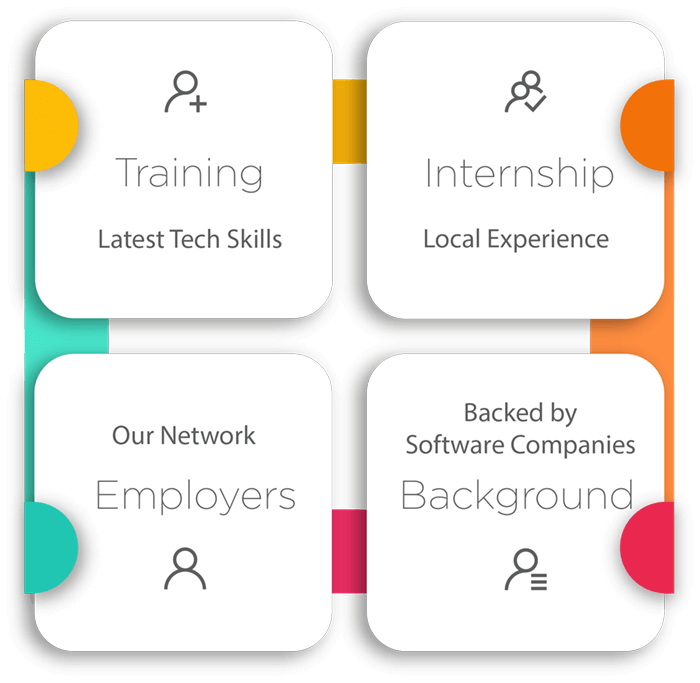 We have been helping career changers, recent IT graduates and people with career gap to start their IT/software careers.
Over the years, we have helped hundreds kick-start an IT/software career. (Verifiable evidences are available on this website)
OUR CORE
We are an innovative software training school backed by global/local software companies. Our ecosystem is an incubation process that supports our participants until they launch a tech career.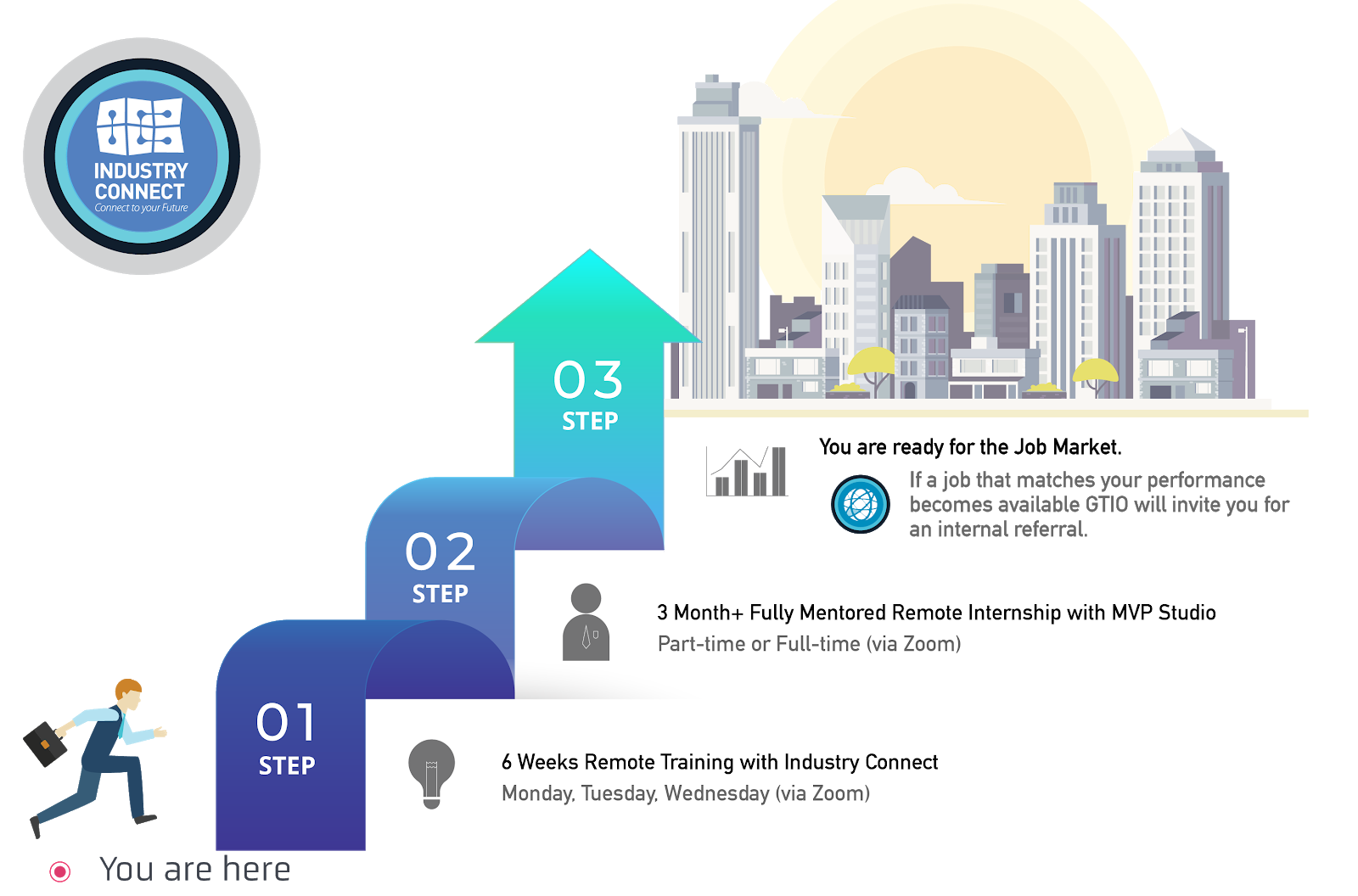 OUR PROGRAMMES
Our Job-Ready training programmes focus on,
Software Development
Business Intelligence (or Data Analyst)
Test Analyst
PROGRAMME STRUCTURE
Six Weeks Training Classes (Practical Tech Skills)
Three Months (or more) Structured Internship on Large Commercial-Scale Projects (Learning enhanced, flexible Hours)
Employer Network (job analysis and internal referral if goals are met)
You can join us via Zoom (live face-to-face meeting) remotely from anywhere and "download" the valuable knowledge & experiences from our tech experts across different tech centres.
Watch 300+ Stories of Career Starters in IT/Software