Another Success story from Industry Connect!
Galen is a Chinese national with experience as a Business Analyst, but when he came to New Zealand to do his Masters, he realised it wasn't going to be easy to get a job.
Until he came to us.
We are happy to announce Galen just secured a job as a test analyst.
"After graduating I joined a company in China for 3 years as a business analyst. After that I came to New Zealand to study my Masters. At that time, I tried very hard at every opportunity to become an analyst, but I found it very hard because I didn't have any local experience. They also had strong requirements about English, so that's why I got nothing at that time."
"But at that moment, I found there were good opportunities at Industry Connect, and I also saw many successful examples of people here finding a job. That's why I came here, to get more experience."
At first I just had some experience as a business analyst, but after coming to Industry Connect, I also leared lots of things about programming, because to be a tester here, you also need to know about automation testing, including C#."
"This is a real company, including real projects and also lots of new leads, new features and new functions. So I had to learn how to use these new skills."
At first the theory was totally different from China, so that's why I didn't get any response from companies at first. Here at Industry Connect, everyone talked to me about lots of things, and about how to write a good CV here in New Zealand. And I also learned lots of interview skills, which has been very useful for me to get a job."
"There were also a lot of reference checks, and I'm very lucky here, because everyone here aren't just employees, they're my friends, and they supported me, it means a lot."
Industry Connect can't guarantee you 100% you will get a job in It in NZ, but they can show you the door and help you get through it. After that you need to keep positive, never give up and keep trying. I definitely recommend Industry Connect to everyone, I enjoyed it here, and I have a job now because of Industry Connect's efforts."
If you are having a hard time getting a job interview never mind a job, then we can help. Take a look at our Job-ready programs, and see which one is best suited for you!
---
What is Industry Connect?
Industry Connect is an IT/Software Career Launchpad that has everything you need to kick-start your IT/software career in AU, NZ, UK, IE, SG, HK, IN, ID, VN & PH.
Industry Connect's Ecosystem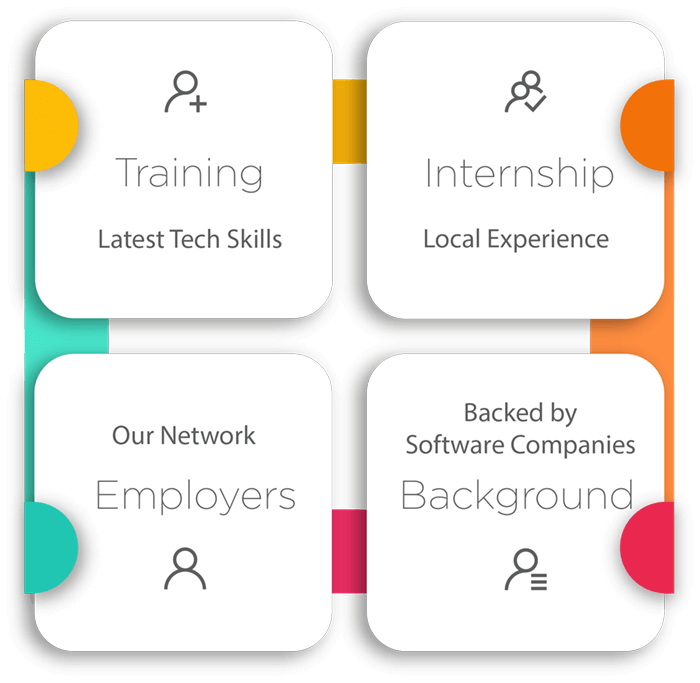 We have been helping career changers, recent IT graduates and people with career gap to start their IT/software careers.
Over the years, we have helped hundreds kick-start an IT/software career. (Verifiable evidences are available on this website)
OUR CORE
We are an innovative software training school backed by global/local software companies. Our ecosystem is an incubation process that supports our participants until they launch a tech career.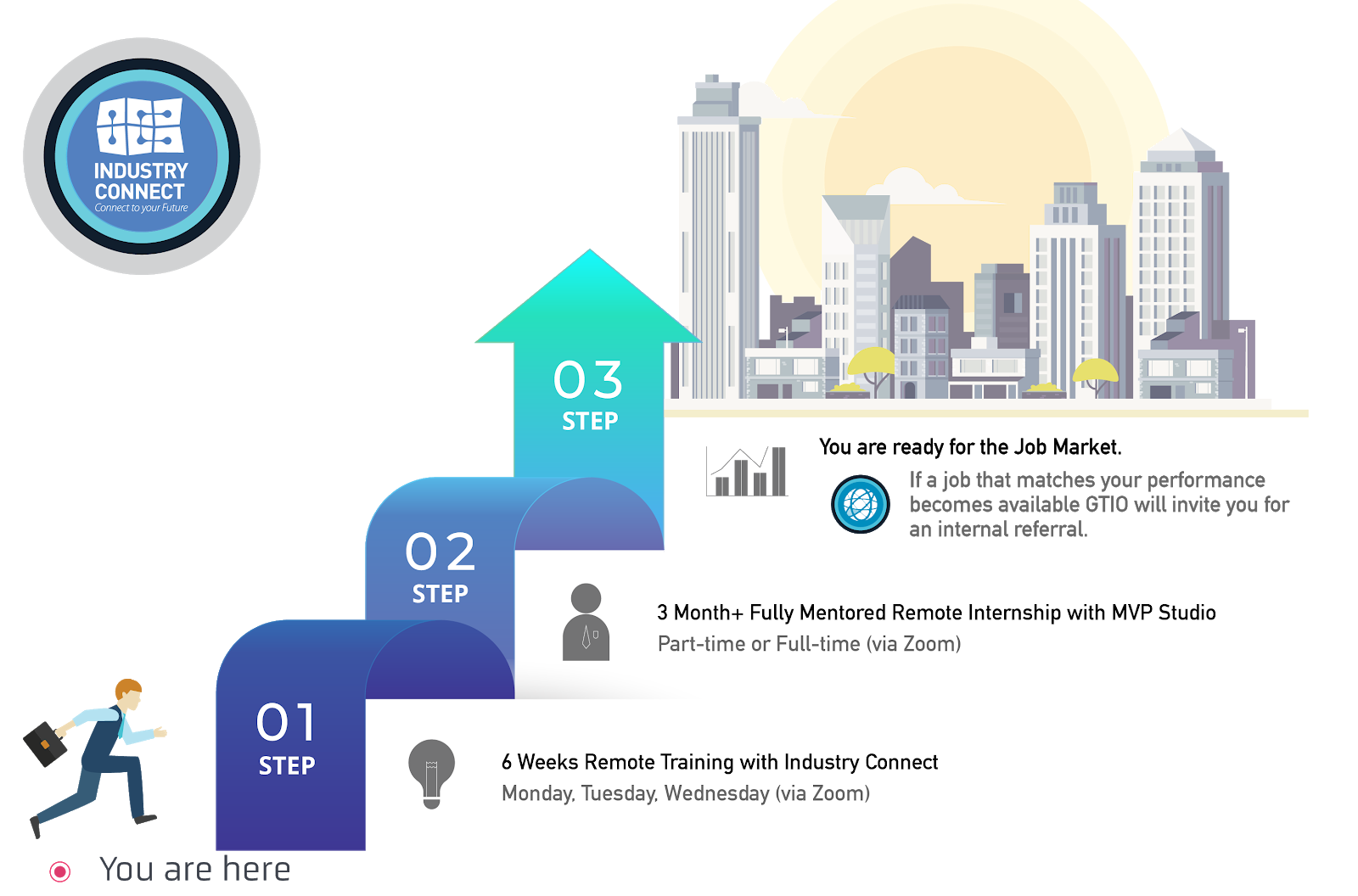 OUR PROGRAMMES
Our Job-Ready training programmes focus on,
Software Development
Business Intelligence (or Data Analyst)
Test Analyst
PROGRAMME STRUCTURE
Six Weeks Training Classes (Practical Tech Skills)
Three Months (or more) Structured Internship on Large Commercial-Scale Projects (Learning enhanced, flexible Hours)
Employer Network (job analysis and internal referral if goals are met)
You can join us via Zoom (live face-to-face meeting) remotely from anywhere and "download" the valuable knowledge & experiences from our tech experts across different tech centres.
Watch 300+ Stories of Career Starters in IT/Software