Once again Industry Connect have helped someone launch their career in the world of software development.
Mikhail is now a BI Developer at ASB Bank thanks to completing our course. We caught up with him to ask about his experience with Industry Connect.
Congratulations Mikhail. What was your background before starting Industry Connect?
I'd been working for the University of Auckland before, I'd just completed five years, I'd been working there as an application and software engineer. I'd basically been looking after the School of Medicine, so dealing with a lot of doctors, researchers, senior academics and basically sorting out all of their IT needs.
I was looking to sort of transition into another area with an IT, I wasn't too sure exactly what I wanted to do and also previous to my current job experience, I do have a degree in computer science and IT and so this was my first job out of Uni.
I came across Industry Connect – I actually found you guys through an Instagram App – and yeah I thought I'd just click on that, see what you guys had to offer.
I spoke to one of your ladies, and they were really helpful, they gave me all the relevant information and yeah, that's how I started my journey with you guys.
How did Industry Connect help you secure a job as a BI Developer?
So initially the job-ready program provided me with six weeks training, which was sort of like the lecture based scenario with a tutor that came in. This was really good, we did have a couple of people that taught us the ins and outs of business intelligence.
They taught us about sequel and the whole ETL process, so I think that was really really good, especially when we had a really, really good tutor, I really enjoyed his sessions.
And then once the six-week course was over with, I was assigned a mentor. I was basically working with an MVP studio on a remote internship because I worked full-time.
I think the the internship part was good – it was a bit of a struggle at times just because it was a was a huge learning curve as well – taking what you learned over the six weeks and  actually applying it and learning and solving real-world tasks assigned by my mentor.
It was challenging but it was also quite rewarding once you figure out how to do certain tasks and yes I think I really enjoyed it. Some of the mentors I worked with were really, really good, so thank you so much.
What would you suggest to people who are struggling with getting their first IT job?
I would say, I mean, obviously try and work as hard as you can when you are doing the internship. When you are ready to apply for jobs just don't give up – I mean I applied for about 20 different positions and I got interviewed for about five.
I think after the third one I was getting a little bit disheartened just because I for all the five interviews that I did I made it to the final stage and just didn't make it past it. So I'd say just don't give up and just keep on trying, and also keep on trying with your tasks if you find them hard, the mentors are really good and they will help you.
It's just resilience, the power of resilience will definitely get you there in the end.
---
What is Industry Connect?
Industry Connect is an IT/Software Career Launchpad that has everything you need to kick-start your IT/software career in AU, NZ, UK, IE, SG, HK, IN, ID, VN & PH.
Industry Connect's Ecosystem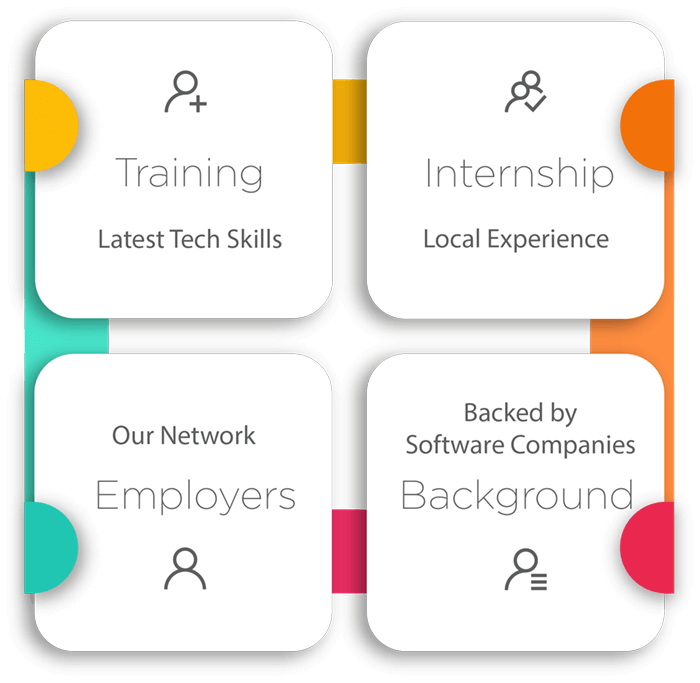 We have been helping career changers, recent IT graduates and people with career gap to start their IT/software careers.
Over the years, we have helped hundreds kick-start an IT/software career. (Verifiable evidences are available on this website)
OUR CORE
We are an innovative software training school backed by global/local software companies. Our ecosystem is an incubation process that supports our participants until they launch a tech career.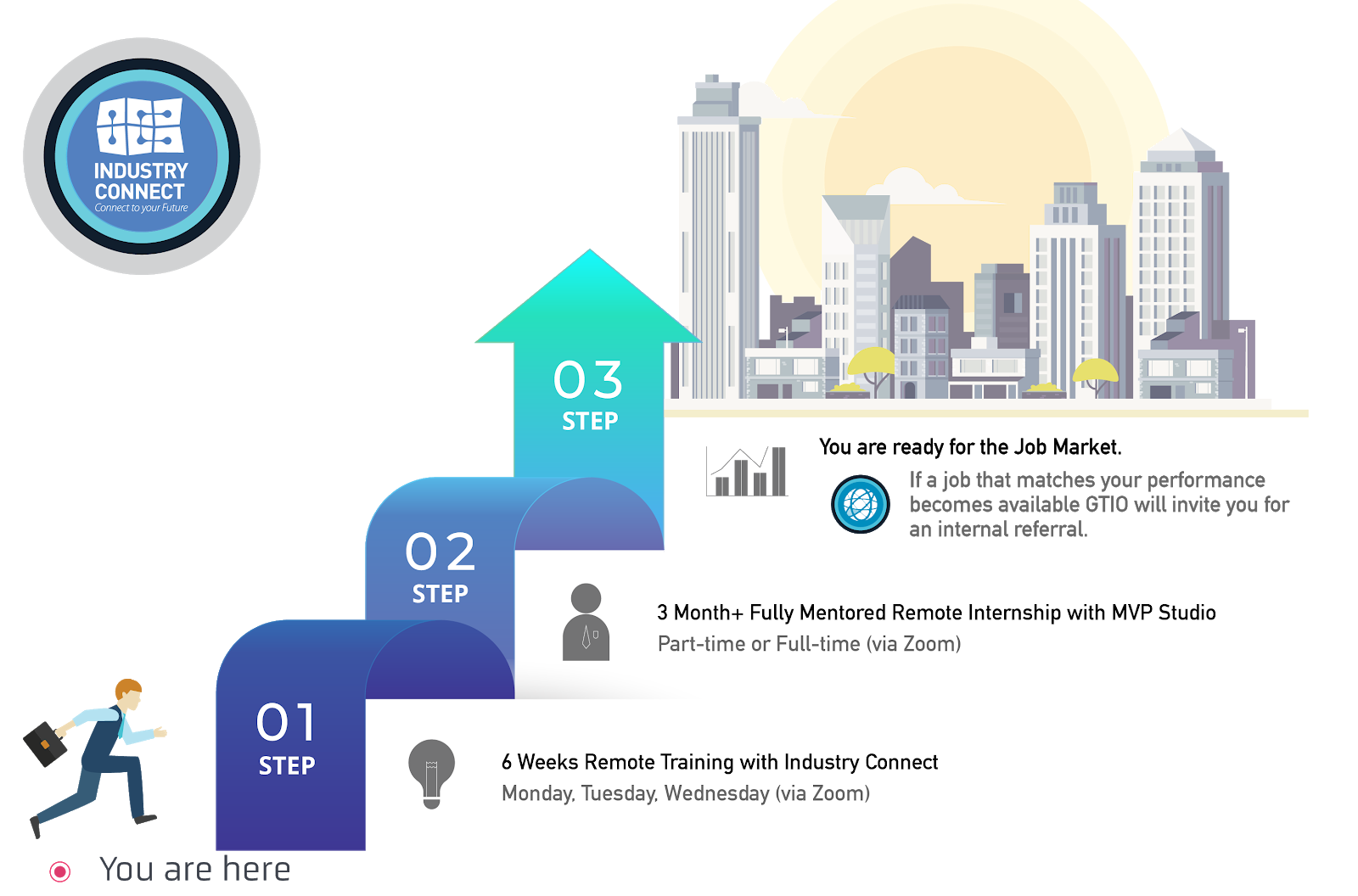 OUR PROGRAMMES
Our Job-Ready training programmes focus on,
Software Development
Business Intelligence (or Data Analyst)
Test Analyst
PROGRAMME STRUCTURE
Six Weeks Training Classes (Practical Tech Skills)
Three Months (or more) Structured Internship on Large Commercial-Scale Projects (Learning enhanced, flexible Hours)
Employer Network (job analysis and internal referral if goals are met)
You can join us via Zoom (live face-to-face meeting) remotely from anywhere and "download" the valuable knowledge & experiences from our tech experts across different tech centres.
Watch 300+ Stories of Career Starters in IT/Software