Becoming a junior software developer is no different from starting a career in anything else; it takes hard work more than raw talent. Although unfortunately there is still a persistent stereotype of the typical junior software developer; geeky nerd that's socially inept. Of course this is nonsense, so we've put together this short article demolishing the five most common stereotypes about programmers.
Myth: You need to be a genius to be a programmer
Watch any movie and you'll see the IT guy is practically autistic when it comes to his super power of… coding. Of course this is nonsense. Any junior software developer runs the same intelligence spectrum as any other job. Pretty much anyone can learn how to code, so if you failed your exams, but can't draw or play guitar, then it's maybe time to consider becoming a junior software developer.
Myth: Learning code is extremely difficult
This is a pervading myth because a screen full of code just simply looks difficult and confusing. And if you don't know it, then of course it is! Any language you don't know looks difficult. But here's the thing; code is actually simple to learn. The hard part is mastering it. Again, it's the same for any language. You could learn the ten most common words in French in an afternoon, and maybe formulate a sentence (simple), but if you want to have a detailed conversation with someone, then you need to master the language. Coding is the same as French.
Myth: I need a University degree to become a programmer
Again, this goes back to the "you have to be a genius" myth. Well, we're here to tell you that you don't. Industry Connect has a special programme for junior software developers, and there's no requirement for a degree before starting the course. Many Junior Software Developer are self-taught, because computer programming is a trade, and it can be taught in the same manner that someone can learn how to use Adobe Photoshop or Illustrator. Many programmers learn by sitting in their room, reading literature and the latest news on software development. Remember, hard work is more important than talent.
Myth: Programmers need to be good at Math
Junior Software Developer don't have to be mathematicians, so don't worry. If you want to be a programmer, you don't need to know the square root of negative one. In fact, you don't even need to understand that joke. If you didn't get it, I'm not explaining it, but that's ok, you can still be a programmer. Of course you'll need to be able to add two and two, but if you can't do that, then you probably shouldn't be allowed to use a computer in the first place.
Myth: I'm too old to be a programmer
When it comes to people's ideas of a software developer, they tend to think of a young student, a teenager even, typing away faster than they can read. Industry Connect completely busts this myth. Our specialised programming bootcamp takes anyone, of any age, and teaches them the basics of programming. From there, they can join us on an internship, learning more and more, until they are ready for a job in the world of IT. Age is not a factor, hard work is.
---
What is Industry Connect?
Industry Connect is an IT/Software Career Launchpad that has everything you need to kick-start your IT/software career in AU, NZ, UK, IE, SG, HK, IN, ID, VN & PH.
Industry Connect's Ecosystem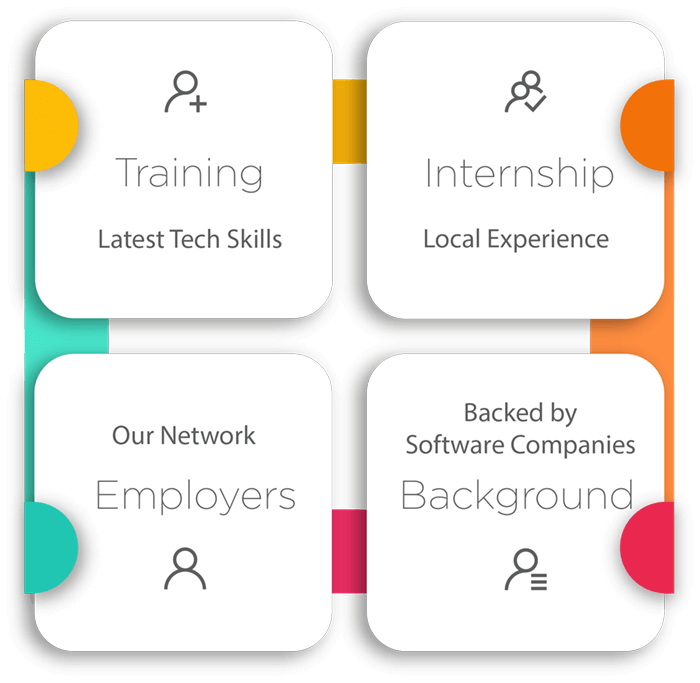 We have been helping career changers, recent IT graduates and people with career gap to start their IT/software careers.
Over the years, we have helped hundreds kick-start an IT/software career. (Verifiable evidences are available on this website)
OUR CORE
We are an innovative software training school backed by global/local software companies. Our ecosystem is an incubation process that supports our participants until they launch a tech career.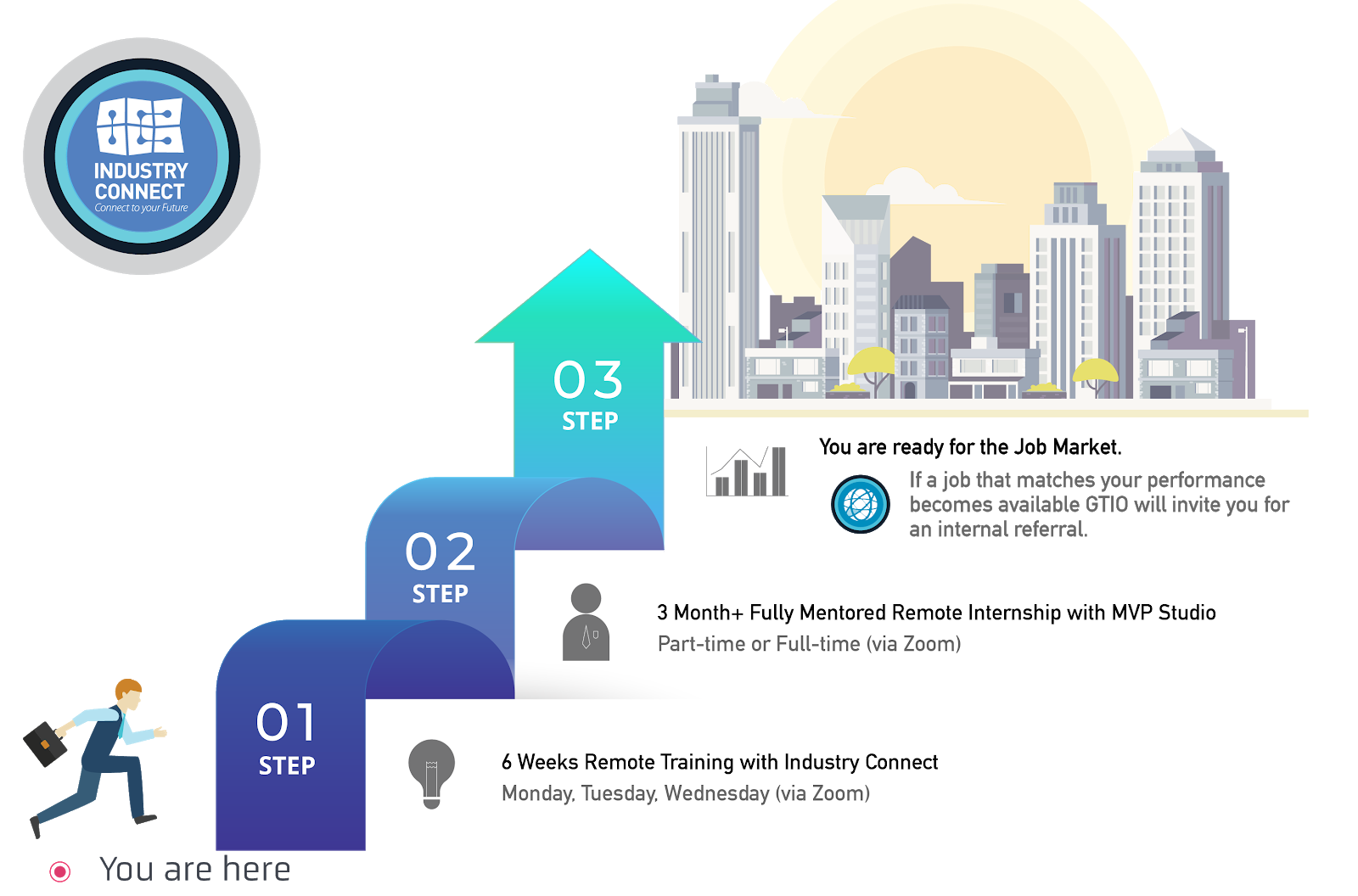 OUR PROGRAMMES
Our Job-Ready training programmes focus on,
Software Development
Business Intelligence (or Data Analyst)
Test Analyst
PROGRAMME STRUCTURE
Six Weeks Training Classes (Practical Tech Skills)
Three Months (or more) Structured Internship on Large Commercial-Scale Projects (Learning enhanced, flexible Hours)
Employer Network (job analysis and internal referral if goals are met)
You can join us via Zoom (live face-to-face meeting) remotely from anywhere and "download" the valuable knowledge & experiences from our tech experts across different tech centres.
Watch 300+ Stories of Career Starters in IT/Software