If you have just arrived in New Zealand and have a history in IT and software development, then you need to talk to us.
For anyone looking to get into the IT market, Industry Connect can help you get your foot in the door.
Even with plenty of experience overseas, or a university degree, you might be struggling to find a job in New Zealand. Industry Connect provides you with real workplace experience, soft skills, and the references you need to launch your career in software development. Our proven process makes you "job ready", placing you ahead of others in the job market for future opportunities.
That's all we do; our results our participants getting job interviews and job placements. It's as simple as that!
How our process works
Through our six-week training program, we help you with the small things that you may not realise employers are looking for. It's not just another generic training program either – we have specialised our training for the IT job market.
With our partners, we then support you through a three-month, mentored internship to gain commercial, industry experience, giving you the vital experience and connections, you will need.
Together we can make you "job ready" so that when you get the chance of an interview, you can take full advantage of it. And we don't leave you at the doorstep either. We support you all the way through until you get a job placement.
Our success in the IT Industry speaks for itself
For us it's not a job. We started Industry Connect because we wanted to help people transition into the job market. If you're wanting to start your career off on the right foot, then register with us today and we'll send you a free digital package of what we offer and the results we deliver.
At Industry Connect we're all about helping you achieve your career vision, and getting you a job in the IT market.
Contact us today if you would like to know more about how we can help you find a job in IT in New Zealand.
Just read what some of the people we've helped in the past had to say:
At Industry Connect I Learned all the market specific skills and technology with hands-on experience in the projects. Not just that the mentors helped me with creating a Resume and Preparing for Interview and just about every support I needed to get a Job in IT.
Absolutely recommend it anyone who is ready to go the distance to achieve their dream.
Sonia Lobo
I joined Industry Connect because I wanted to switch from my Networking career to Software Development. When I started this programe I knew nothing about software development. I did not want to invest in University to do a career as a developer because what they teach is not always what is in demand in the job market. Apart from that, I find standard ways of teaching and being in a classroom very boring for me. What I loved from Industry Connect is that from day one you get to learn coding just like a real Software Developer does : through research, through projects and collaboration with peers. If you want to switch careers, are committed to learn but you are not sure if software development is right for you, then I recommend you to give Industry Connect a try. You will be amazed of what you can achieve through this program.
Yadira M Garza
Industry Connect helped me greatly in a lot of ways. Hats off to their enthusiasm, professionalism and patience. I would not have been able to secure a full-time software developer position so quick without them. So definitely thumbs up!
Jason Zheng
---
What is Industry Connect?
Industry Connect is an IT/Software Career Launchpad that has everything you need to kick-start your IT/software career in AU, NZ, UK, IE, SG, HK, IN, ID, VN & PH.
Industry Connect's Ecosystem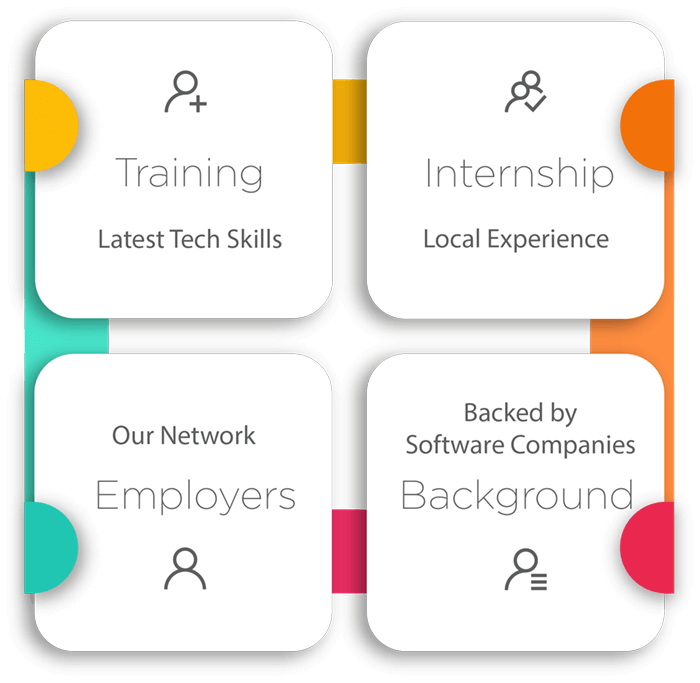 We have been helping career changers, recent IT graduates and people with career gap to start their IT/software careers.
Over the years, we have helped hundreds kick-start an IT/software career. (Verifiable evidences are available on this website)
OUR CORE
We are an innovative software training school backed by global/local software companies. Our ecosystem is an incubation process that supports our participants until they launch a tech career.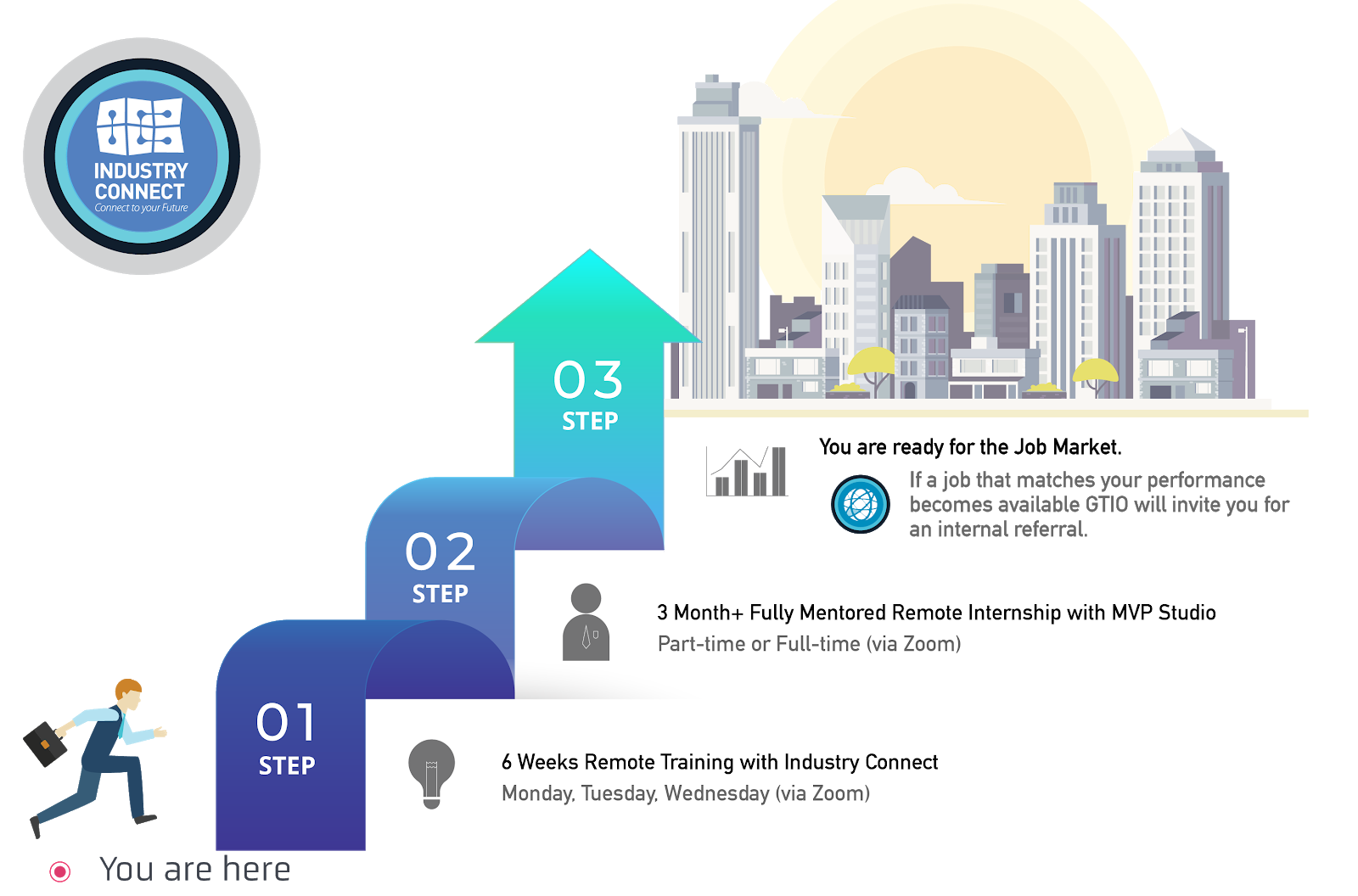 OUR PROGRAMMES
Our Job-Ready training programmes focus on,
Software Development
Business Intelligence (or Data Analyst)
Test Analyst
PROGRAMME STRUCTURE
Six Weeks Training Classes (Practical Tech Skills)
Three Months (or more) Structured Internship on Large Commercial-Scale Projects (Learning enhanced, flexible Hours)
Employer Network (job analysis and internal referral if goals are met)
You can join us via Zoom (live face-to-face meeting) remotely from anywhere and "download" the valuable knowledge & experiences from our tech experts across different tech centres.
Watch 300+ Stories of Career Starters in IT/Software