Another graduate of ours has landed another job! Abey has just secured himself a full-time job as a senior test analyst right here in Auckland. Before he walked off into the sunset, we sat down with him and had a chat about his time with us at Industry Connect.
First of all Abey, congratulations! Tell us a little bit about how you came to be at Industry Connect – how did you find out about us to start with?
Well, I was new to New Zealand, I'd just arrived earlier this year, and I was going through Facebook even though I'm not a real user of Facebook, and I came upon this ad for Industry Connect. So I just clicked it, went to the website, did some research and it kind of ticked all the boxes that I was looking for. I was new to the market, I didn't know what the IT market in Auckland was like, and that's how I found Industry Connect.
So then you started with us, just tell us how Industry Connect helped you to get to this position where you're at with a full-time position today.
I think when I first came to New Zealand I was totally not aware of what the market is like. I'd worked many years in IT in India and the US and the UK, so I've been around, but I just didn't know what the New Zealand market was like and what they were looking for. I started off it's a CV of 10 pages and I didn't know anybody in IT, so this is what I submitted…
That's a big CV!
Yeah, somebody actually printed it out and showed it to me, and I thought "ok, that's too much!" That was one of the key things that I needed to get fixed, and I didn't know that at that point and I didn't know anybody in IT so having no knowledge of the local market I was just shooting dark and it wasn't really working for me.
The one or two interviews that actually got, I couldn't convert. I couldn't figure out what they really wanted from me. I had the technical skills but maybe there was always something missing. I would say that Industry Connect got me to a stage where I could have the right CV, have the right technical skills with their training, and build a lot of soft skills around it and make me a complete person – a person that would add value to an employer here and not just work only on the technical side of things.
And what area couple of things that in that soft skill area that we helped you with?
I think it is more around building confidence, because if you have been out of work for some time – even a couple of months – and you're not really getting many interviews, you kind of panic and you don't know what's happening. When you attend an interview, you even start to tend to blabber and speak really fast, which is something that I do, and then the confidence goes down automatically. I think Industry Connect did build up a lot of my confidence with the kind of training that we had here. And there are a lot of success stories, a lot of people who actually found jobs through Industry Connect so that is one of my key reasons for coming here,
Well thanks for sharing all that with us, and just another question; if you had a friend or an acquaintance or even just someone you meet on the street that shared with you that they were finding it hard to get into the IT market here in New Zealand, what would you tell them?
I think to get some deep insight into how the employees work here, what the market is like, how to pick up on technologies that are relevant in the current scenario, you need to be in a place like Industry Connect
Well thank you so much for sharing with us and congratulations again on your new job as a Senior Test Analyst.
---
What is Industry Connect?
Industry Connect is an IT/Software Career Launchpad that has everything you need to kick-start your IT/software career in AU, NZ, UK, IE, SG, HK, IN, ID, VN & PH.
Industry Connect's Ecosystem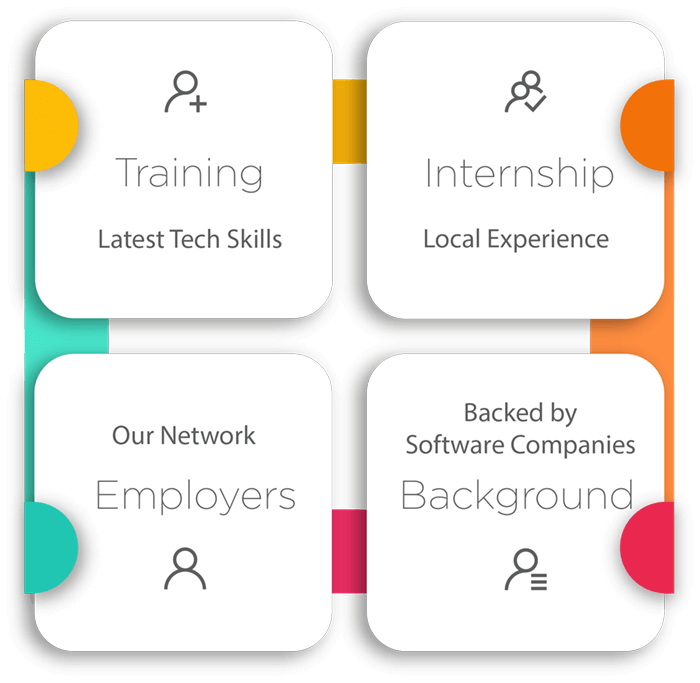 We have been helping career changers, recent IT graduates and people with career gap to start their IT/software careers.
Over the years, we have helped hundreds kick-start an IT/software career. (Verifiable evidences are available on this website)
OUR CORE
We are an innovative software training school backed by global/local software companies. Our ecosystem is an incubation process that supports our participants until they launch a tech career.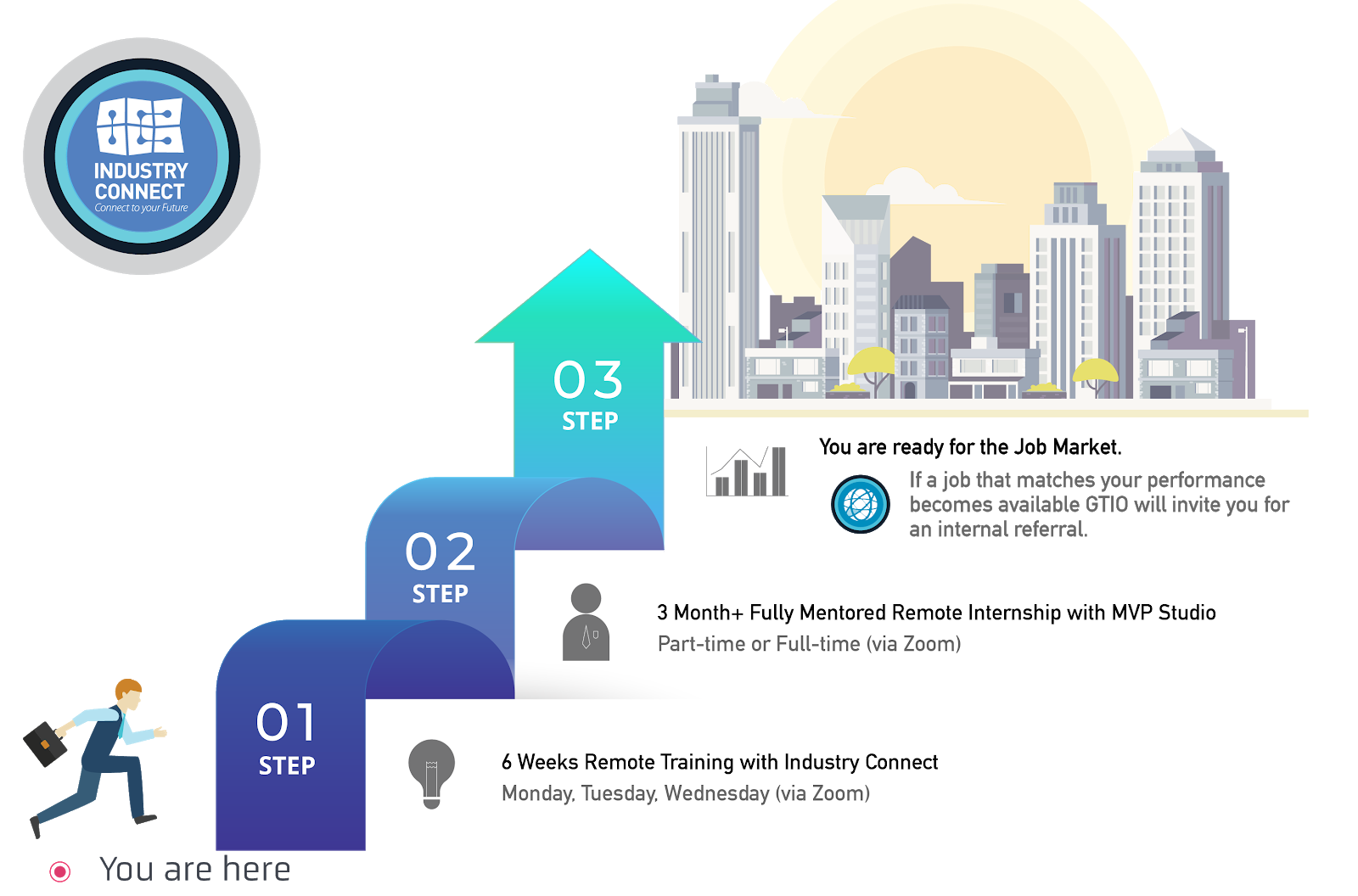 OUR PROGRAMMES
Our Job-Ready training programmes focus on,
Software Development
Business Intelligence (or Data Analyst)
Test Analyst
PROGRAMME STRUCTURE
Six Weeks Training Classes (Practical Tech Skills)
Three Months (or more) Structured Internship on Large Commercial-Scale Projects (Learning enhanced, flexible Hours)
Employer Network (job analysis and internal referral if goals are met)
You can join us via Zoom (live face-to-face meeting) remotely from anywhere and "download" the valuable knowledge & experiences from our tech experts across different tech centres.
Watch 300+ Stories of Career Starters in IT/Software