Good news! Industry Connect are now opening the doors to our latest test analyst job ready programme.  The countdown is on, and in a few short weeks we will be starting a new course designed to make you ready for a career in the IT world.
Why do the programme?
Our Test Analyst Job ready programme has been specifically designed for under and post graduates to help them get their experience, knowledge and work skills up to scratch and real world standard. By completing the course, you virtually guarantee yourself a job in the IT sector. At the very least you give yourself the advantage over all the other graduates looking for work with you!
On our programme you will learn:
Practical Testing, Analysis Skills
Help participants in a small group to gain the testing and analysing knowledge used in the commercial world. Learn testing and analysis skills used in business (Never taught at schools)
Commercial Project Experience
The best way to learn is by doing it for real and you will experience so much more in real world, large scale projects.
Build Network Connections
You will be given close presentation by Software company CEO, Analysts, Testers, Developers and Recruiters.
Receive Reference for New Job
The manager on the project will give you reference of your involvement when you are applying for the jobs
Programme Outline
Test Design & Planning
Design test cases for the system
Functional, Regression and Integration
Functional, Regression testing strategies and executions.
Automation testing experience
Utilise Selenium, jMeter tools to build automated testing plans
SQL, C#, Java & Source Code Repository
Learn some practical OO programming languages that are used in the testing tools
Tools
SoapUI, Fiddler, Charles, Visual Studio, TestComplete, TestStudio
Agile – Scrum
Learn Agile – Scrum methodology and Learn communication skills with Developers & QA managers
Projects & Work Experience
You will be part of the testing team at our partner's companies
Entry Requirements
To be accepted onto our test analyst job ready programme, applicants should meet at least one of the following minimum criteria:
Have completed an IT/Computer related course or self-study programming language course or testing, business analysis papers or
Be passionate about software development, be honest and determined to choose IT as their chosen career, or
Have a great attitude towards learning and get along well with people.
Following receipt of a completed application form, Industry Connect will interview you in person to determine whether your application can be accepted on the basis of its entry requirements. Industry Connect may in its sole discretion determine whether any applicant meets its entry requirements.
Duration, Cost & Arrangement
In a nutshell, the programme lasts for 3 months or until you've found a job (Conditions Apply). We even support people after job found. We are creating a network of people with common goals and interests. For accepted candidates, an initial payment of $2500 is required. The total cost of the programme is $5990. The remaining $3500 is paid in small weekly payments from the start of the programme. An average junior test analyst job can earn you between $760 – $1250 per week in Auckland.
---
What is Industry Connect?
Industry Connect is an IT/Software Career Launchpad that has everything you need to kick-start your IT/software career in AU, NZ, UK, IE, SG, HK, IN, ID, VN & PH.
Industry Connect's Ecosystem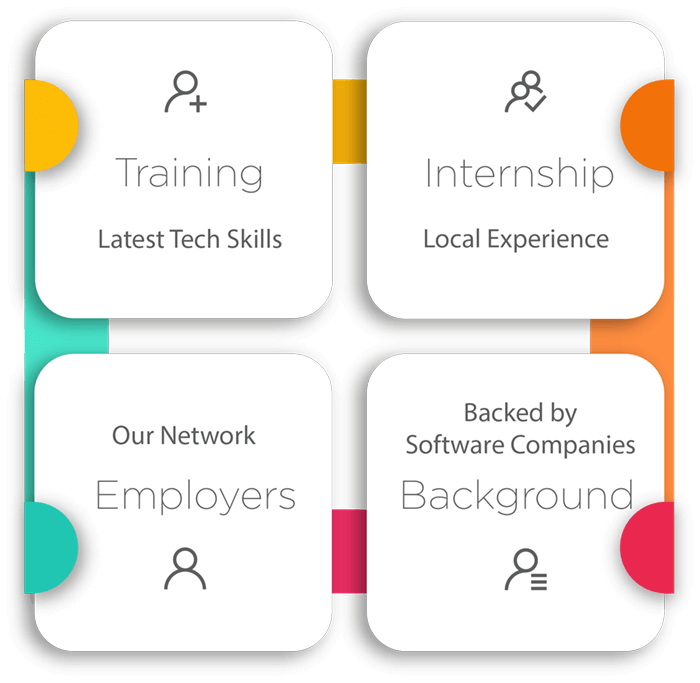 We have been helping career changers, recent IT graduates and people with career gap to start their IT/software careers.
Over the years, we have helped hundreds kick-start an IT/software career. (Verifiable evidences are available on this website)
OUR CORE
We are an innovative software training school backed by global/local software companies. Our ecosystem is an incubation process that supports our participants until they launch a tech career.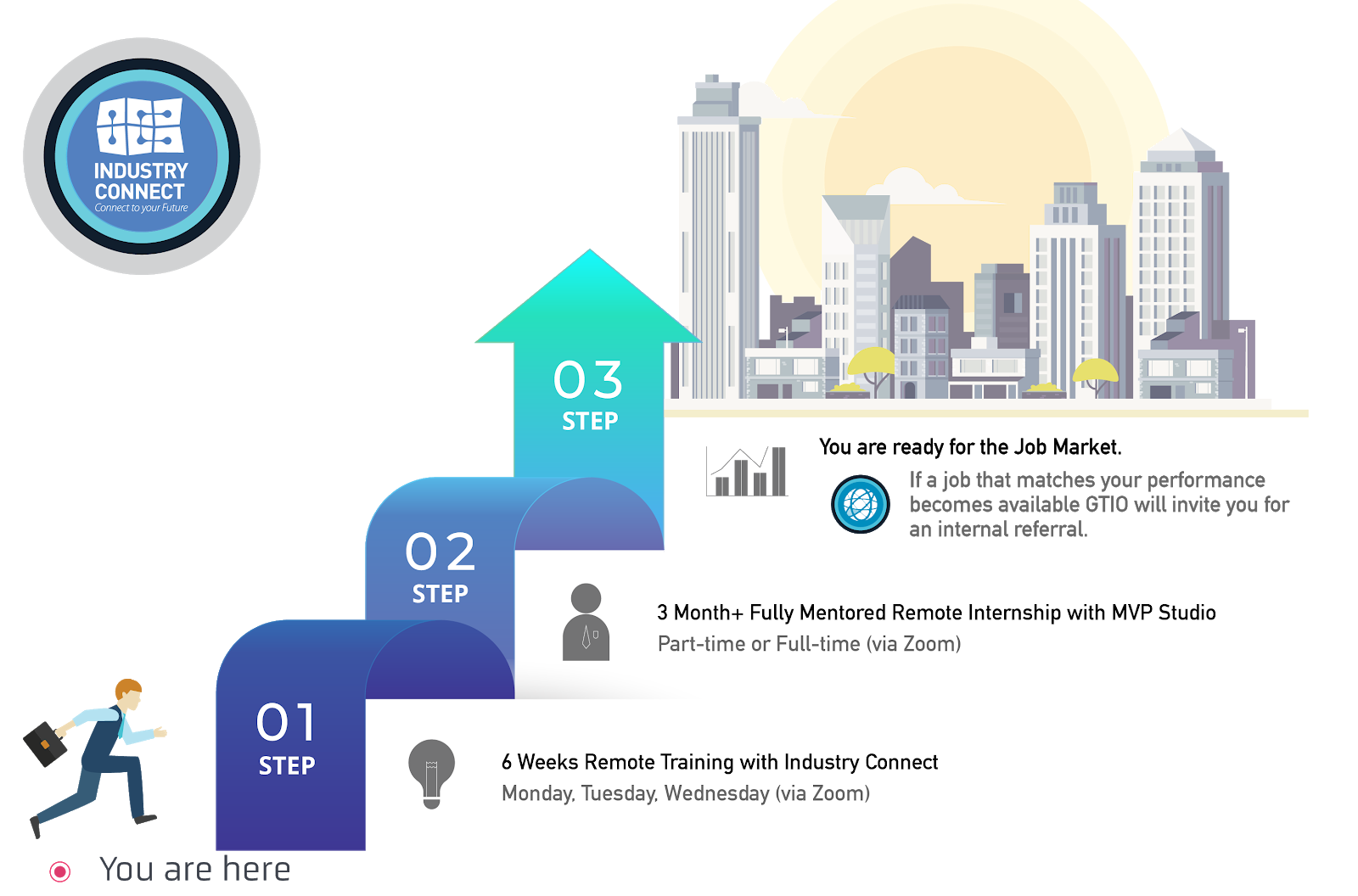 OUR PROGRAMMES
Our Job-Ready training programmes focus on,
Software Development
Business Intelligence (or Data Analyst)
Test Analyst
PROGRAMME STRUCTURE
Six Weeks Training Classes (Practical Tech Skills)
Three Months (or more) Structured Internship on Large Commercial-Scale Projects (Learning enhanced, flexible Hours)
Employer Network (job analysis and internal referral if goals are met)
You can join us via Zoom (live face-to-face meeting) remotely from anywhere and "download" the valuable knowledge & experiences from our tech experts across different tech centres.
Watch 300+ Stories of Career Starters in IT/Software