Today we're talking with Pratz who has just secured himself a full-time position as a full-stack developer.
Congratulations Pratz! Everyone here is so very, very proud of you, you've come a long way. Now share with everyone your back story; where you've come from and how you come to be at Industry Connect.
So I came to New Zealand to complete my post graduate diploma in computing, at Unitech, and at that time I wanted to work in a web development company. I just went around with my CV to look for a company where they can hire an experienced guy like me, and so I just came to Industry Connect and they were many people standing outside. I just went to talk to them about this company and they said they were interns here and they studied here, and they had six weeks of training and then they come into the project and that's how I came to know about Industry Connect. I got the internship and the rest is history!
So that's how you came here to be with us, you were just walking past and starting talk to people standing outside? Amazing!
Yeah, before that I had no experience at all in the software industries, I just was a student and I did my engineering degree in India and to continue my studies I came here to do a post-graduate diploma and yeah so this is the only place I have the experience.
But you put a lot of tools in your tool belt during that time haven't you, doing this internship?
Yes, my focus was to learn and gain as much knowledge as I can here.
What would you say Industry Connect has done to help you get to where you are today with this full-time software developer position? Just share with everyone how they've helped you?
So in the company, you get to learn first. You get the six weeks of training and then you get into the project you have the working environment that the company provides. And you have the latest technologies you work with; I have worked with three different ones here.
So like I said, you have a lot of tools in your tool belt to take out into the marketplace. So, say if you came across someone or someone approached you that had a similar background from where you've come from, what would you tell them about Industry Connect?
I would tell them that if you are here new and no experience I would say they have to study. You have to be patient, you have to focus, and one thing right now just learn; gain experience and study as much as you can. Once you're finished then once you think that you are good enough, have good enough skills with you to explore other companies, then you can go outside and make your career. Basically enjoy the journey.
---
What is Industry Connect?
Industry Connect is an IT/Software Career Launchpad that has everything you need to kick-start your IT/software career in AU, NZ, UK, IE, SG, HK, IN, ID, VN & PH.
Industry Connect's Ecosystem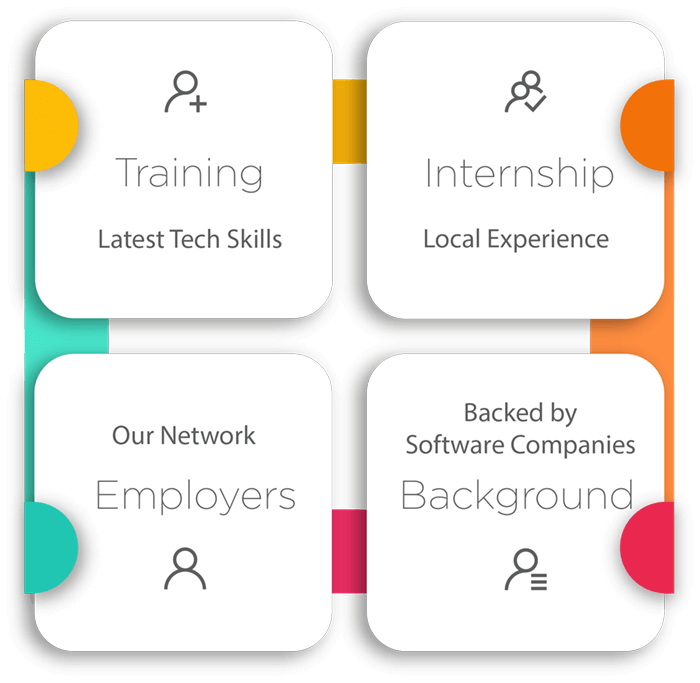 We have been helping career changers, recent IT graduates and people with career gap to start their IT/software careers.
Over the years, we have helped hundreds kick-start an IT/software career. (Verifiable evidences are available on this website)
OUR CORE
We are an innovative software training school backed by global/local software companies. Our ecosystem is an incubation process that supports our participants until they launch a tech career.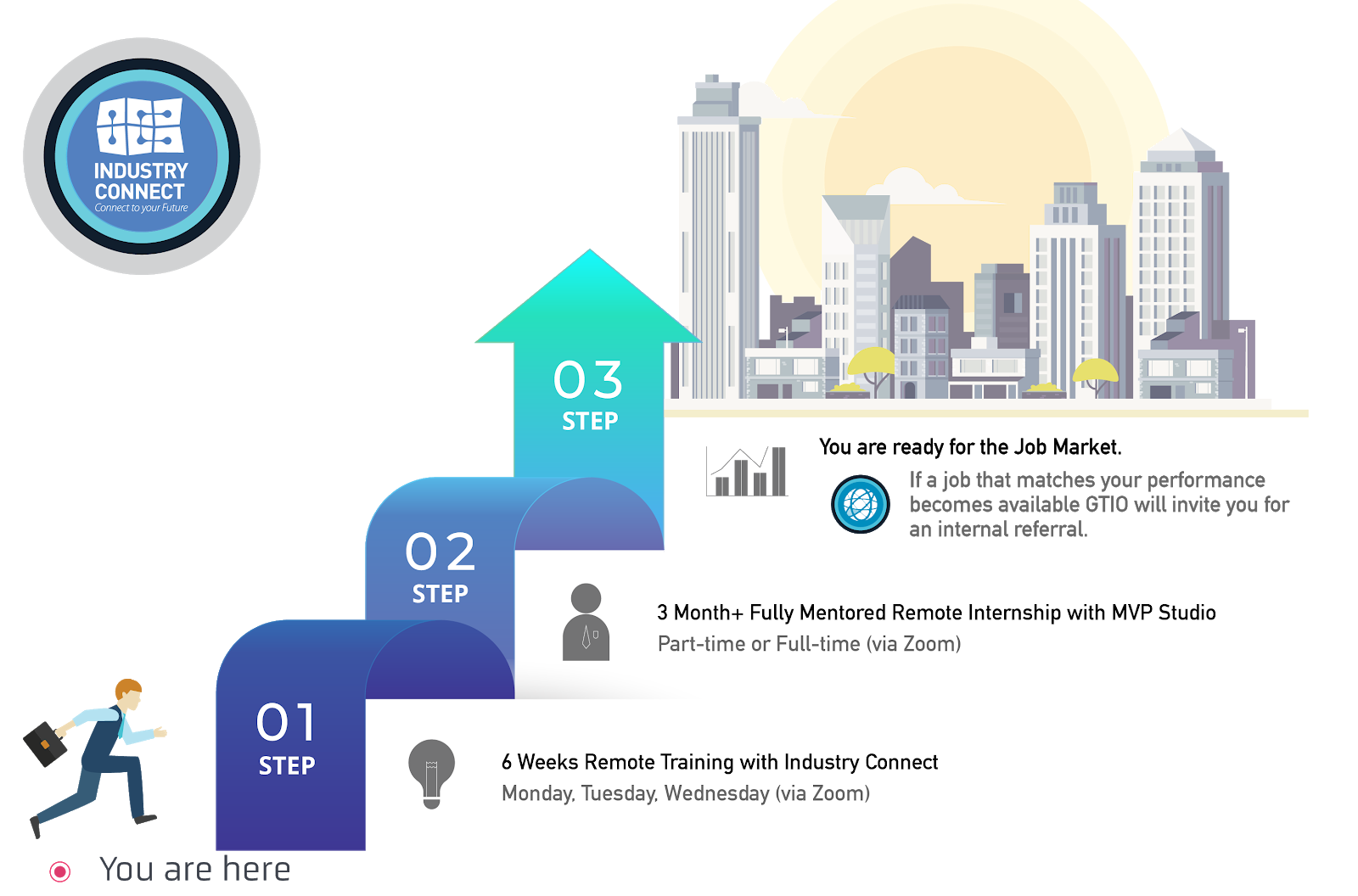 OUR PROGRAMMES
Our Job-Ready training programmes focus on,
Software Development
Business Intelligence (or Data Analyst)
Test Analyst
PROGRAMME STRUCTURE
Six Weeks Training Classes (Practical Tech Skills)
Three Months (or more) Structured Internship on Large Commercial-Scale Projects (Learning enhanced, flexible Hours)
Employer Network (job analysis and internal referral if goals are met)
You can join us via Zoom (live face-to-face meeting) remotely from anywhere and "download" the valuable knowledge & experiences from our tech experts across different tech centres.
Watch 300+ Stories of Career Starters in IT/Software