If you think back to your childhood, you may recall playing in the park with friends, awkwardly flirting with your first crush, or struggling to memorise the planets in the solar system.
Needless to say, very few of us spent our time learning the latest programming languages. Somewhere across the world though, there were child prodigies learning how to code, teaching others how to program, or starting their own coding education company.
Enjoy these amazing stories of three prodigious programmers. However, don't be discouraged if you're only trying to enter the IT industry now, instead, be inspired as their stories are fantastic reminders that you're never too young or old to start learning something new and live your own success story.  Begin your programming internship today and get propelled ahead of your peers in your job-search!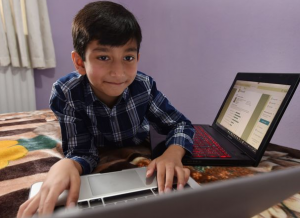 Muhammad Hamza Shahzad, the world's youngest computer programmer
Age: 8
'I want to be Bill Gates.'
Muhammad Hamza Shahzad is an eight-year-old British Pakistani boy growing up in Birmingham, UK. He is also the world's youngest computer programmer.
Two years ago, at the age of six, he was granted the sought after programming certificate from Microsoft after studying for six months, receiving a score of 757 on his exam – 57 points higher than the passing score!
Muhammad was brought up around computers and was tutored by his father, Asim, who holds a high position at the US IT company, Royal Cyber.
His feet may still be small, but I think it's safe to say Muhammad is filling the giant shoes of his hero Bill Gates.
Source: Metro News
Tanmay Bakshi, youngest IBM Watson developer
Age: 13
"You have to be passionate about programming before you can program."
Tanmay is not only a software developer, but a TEDx speaker, youtuber, author, and the worlds youngest IBM Watson developer.
His family immigrated to Canada while he was still a child, and it wasn't too long after that his pursuit of coding began. At the age of five he began to learn programming, at age eight he designed his first application, and at nine he built his own iPhone app called "tTables" that helps other kids learn multiplication tables. Last year, aged 12, he became the youngest IBM Watson developer in the world.
Nowadays, Tanmay is working on improving as a developer, writing more books, speaking at bigger events, and sharing his vast knowledge through his YouTube channel: Tanmay Teaches.
In his free time Tanmay's also working on a project with IBM to help a quadriplegic woman learn how to communicate through the power of artificial intelligence.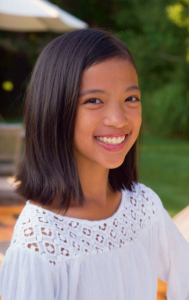 Isabel Sieh, Founder of "Girls Will Code"
Age: 13
"When you're in a community, it's easier to learn"
Filipino-American teenager, Isabel Sieh, first learned how to code at the age of 10 when her teacher noticed she loved math and recommended a website called Code Academy. Since then she has learned HTML, CSS and JavaScript, and is practicing Python.
When Isabel moved from New York to the Philippines her interest in coding evolved into a quest to help others learn how to code. As a result she founded the company called "Girls Will Code" because she believes an IT internship in a community helps people learn faster and do more.
Isabel is working to encourage more schools to teach students the basic of coding and host after school coding activities and was introduced at the Social Good Summit in 2016 as "somebody who, at a young age, is doing something not just for technology but for gender equality."
We are inspired by her actions and help others take the next step in their coding journey with an IT internship.
Source: GineersNow
You're never too young or old to begin a programming internship!
It can be hard to land your first internship or job in IT, especially if you haven't been coding since you're five.
But if programming, coding, and software are your passion, there are resources out there to help you find your ideal placement.
Industry Connect offers a programme that helps participants become job-ready, meeting the participants requirements and a broader industry need. Begin today!
---
What is Industry Connect?
Industry Connect is an IT/Software Career Launchpad that has everything you need to kick-start your IT/software career in AU, NZ, UK, IE, SG, HK, IN, ID, VN & PH.
Industry Connect's Ecosystem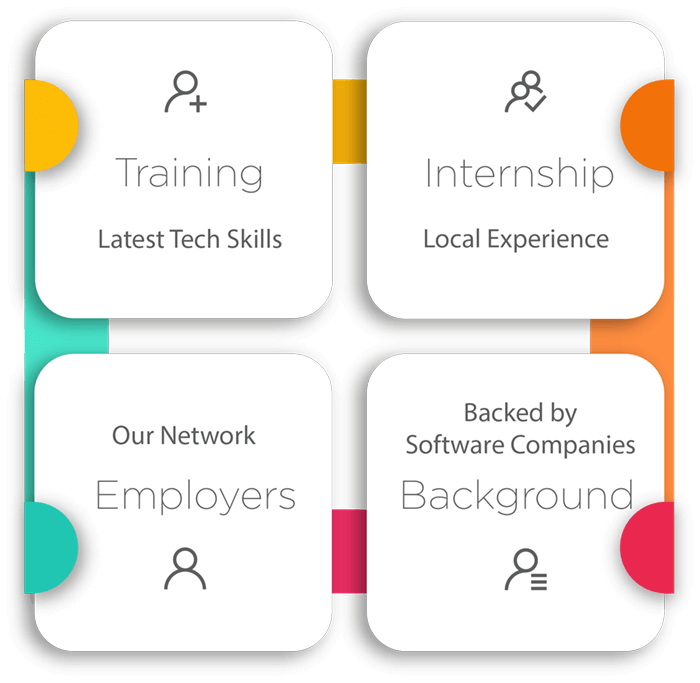 We have been helping career changers, recent IT graduates and people with career gap to start their IT/software careers.
Over the years, we have helped hundreds kick-start an IT/software career. (Verifiable evidences are available on this website)
OUR CORE
We are an innovative software training school backed by global/local software companies. Our ecosystem is an incubation process that supports our participants until they launch a tech career.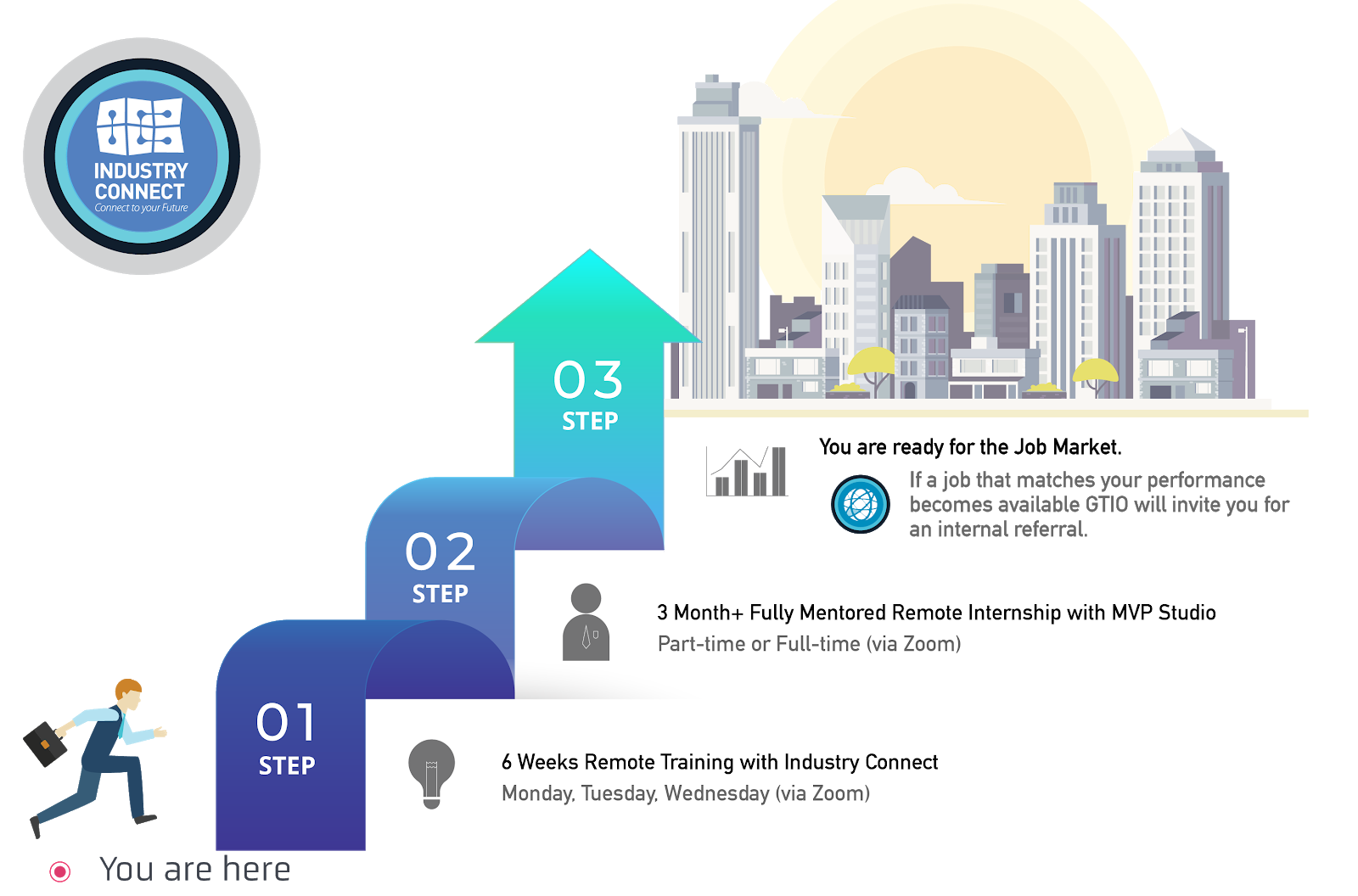 OUR PROGRAMMES
Our Job-Ready training programmes focus on,
Software Development
Business Intelligence (or Data Analyst)
Test Analyst
PROGRAMME STRUCTURE
Six Weeks Training Classes (Practical Tech Skills)
Three Months (or more) Structured Internship on Large Commercial-Scale Projects (Learning enhanced, flexible Hours)
Employer Network (job analysis and internal referral if goals are met)
You can join us via Zoom (live face-to-face meeting) remotely from anywhere and "download" the valuable knowledge & experiences from our tech experts across different tech centres.
Watch 300+ Stories of Career Starters in IT/Software