There's a useless kind of knowledge, where you just study and you're not able to implement it somewhere else, but in Industry Connect you will study, plus implemental it, and then live work on it.
The IT sector isn't just coding – there are literally hundreds of different job positions out there which all fall under the IT umbrella.
Risk reporting is one of those job titles, and we've recently helped one of our graduates land a job as a risk reporting analyst.
We caught up with her before she started on her new career to ask about her time with Industry Connect.
What did you think about your time with Industry Connect?
It's great.  It simply provides a new platform for immigrants coming into Australia and New Zealand.
The biggest challenge is to find local experience, but Industry Connect helps to bridge that challenge. Doing the internship there is like getting three months local experience. For those people who already have work experience, it acts like a rocket launcher for them, kick-starting their career.
How did Industry Connect help secure your job?
Because Industry Connect started doing sessions on how to prepare your resume, how to present yourself during job interviews, how to improve your presentation skills… through those things, just talking person to person with your technical knowledge, it boosts your confidence and improve communication. There were even English sessions for people to improve their English skills.
It's set up in a way that the market share skills are already there in the internship, so you will be practicing the new skills which are in demand in the market. I learned such skills as SQL Server, SSIS, SSAS, SSRS, and Power BI. The work goes like a graph, from beginner to advanced level.
What do you think are the advantages of Industry Connect?
Theoretical knowledge about the skills and at the same time working on live projects. So at the same time we'll be learning the skills, at the same time we will be implementing them into the projects, and then after finishing the internship we'll be working on the live projects. That's a huge difference between Industry Connect and other places.
There's a useless kind of knowledge, where you just study and you're not able to implement it somewhere else, but in Industry Connect you will study, plus implemental it, and then live work on it.
What would you suggest to people who ae struggling to land their first IT job?
First of all, if you have experience, then Industry Connect will launch you. If you're like me and you've taken a break from IT or you're just starting out, then you have to be patient. Just be there, keep up the good work, and you will find it.
Do your job and you will get success.
---
What is Industry Connect?
Industry Connect is an IT/Software Career Launchpad that has everything you need to kick-start your IT/software career in AU, NZ, UK, IE, SG, HK, IN, ID, VN & PH.
Industry Connect's Ecosystem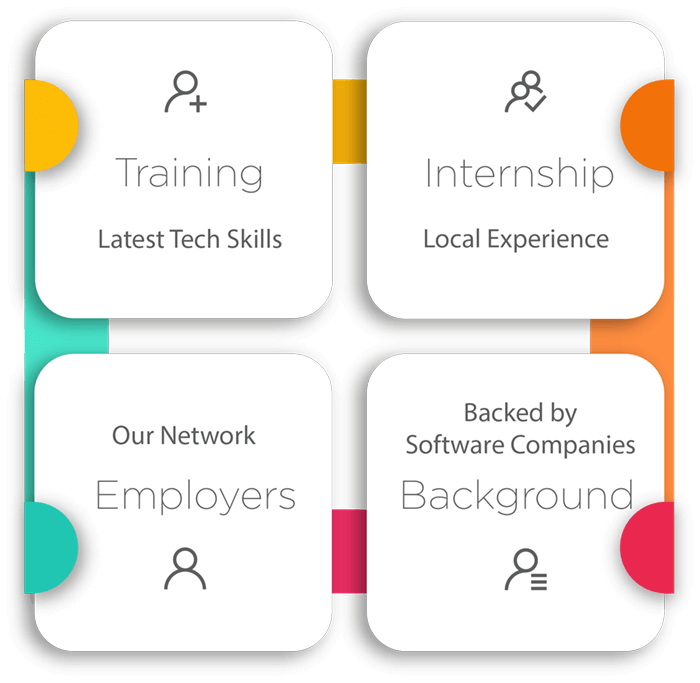 We have been helping career changers, recent IT graduates and people with career gap to start their IT/software careers.
Over the years, we have helped hundreds kick-start an IT/software career. (Verifiable evidences are available on this website)
OUR CORE
We are an innovative software training school backed by global/local software companies. Our ecosystem is an incubation process that supports our participants until they launch a tech career.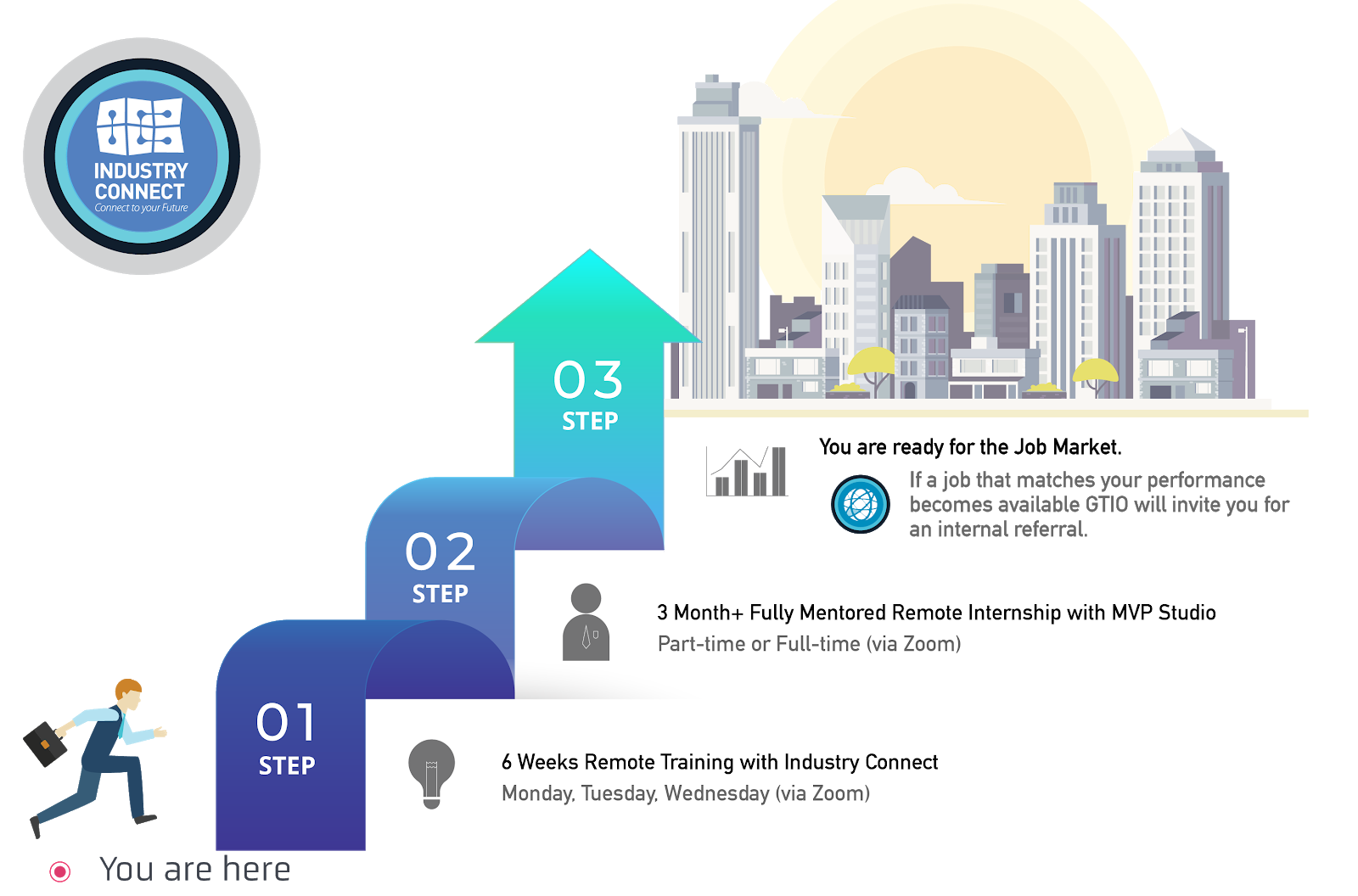 OUR PROGRAMMES
Our Job-Ready training programmes focus on,
Software Development
Business Intelligence (or Data Analyst)
Test Analyst
PROGRAMME STRUCTURE
Six Weeks Training Classes (Practical Tech Skills)
Three Months (or more) Structured Internship on Large Commercial-Scale Projects (Learning enhanced, flexible Hours)
Employer Network (job analysis and internal referral if goals are met)
You can join us via Zoom (live face-to-face meeting) remotely from anywhere and "download" the valuable knowledge & experiences from our tech experts across different tech centres.
Watch 300+ Stories of Career Starters in IT/Software