I'm very good at coding, but I'm a very shy person. Here I learned confidence.
If you're out there looking for a frontend developer job, you might be having a hard time getting interviews. And if you're lucky enough to land an interview, then you might not be getting job offers.
There are many reasons why you never get any further with a potential employer, but don't worry, we're here to help.
Just ask Rossi Le, who joined our programme and has now landed his first frontend developer job!
What is a frontend developer?
A front-end developer is someone who works on a website, specifically on the side that the user interacts with; so the front-end, or client side of a website. That includes anything that you're going to see when you come to that website.
Front-end developers work with back-end developers who are working with databases and the servers. They also work with designers who give them the mock-ups and wireframes that they then build out.
What makes up frontend development?
There are three key components to any website; HTML, CSS and JavaScript.
Let's look at Industry Connect's website as an example. If you go to our website you'll see at the top that there's a header with the latest Intake dates for AU/NZ/SG/UK which begins on Feb 10th 2020. This header is created in HTML and HTML is basically the structure of the site. Any paragraphs, any content, any imagery is all going to be coming in through HTML.
The second layer on top of that is CSS, or cascading style sheets. CSS is basically what makes the website beautiful, so that includes colours, different font styles, different spacing and padding.
The third component is JavaScript which is basically what makes the website interactive with the user. Think for example of a button. If you click on a button on our website, it's going to interact with you and then lead you to something else, and that's usually built in JavaScript.
Rossi Le shares his experience of his time with us
"The only advice I can give for interviews is be confident," he told us. "Without confidence, I don't care how good you are at coding, you're going to fail. I'm very good at coding, but I'm a very shy person. That's what I learned here at MVP, that getting a job is not just about coding, but also soft skills."
"There are basically two things you need to get a job; be confident and be good at soft skills. You don't have to be a master at the technical stuff, just know enough to get the shit done!"
"Industry Connect helped me with soft skills, how to work in a team, and how to talk professionally, so they helped me a lot."
"For others, I think Industry Connect is a short path to the job market. I must say that the training programme is very job is you have no experience what so ever. Just believe in what is said during the programme and improve your soft skills and you'll be successful, I promise you that!"
Talk to us if you want a frontend developer job!
A frontend developer job isn't out of reach if you know where to look and how to handle an interview. Come and have a chat with us at Industry Connect and let's see how we can help.
Juanita Strydom, the General Manager of Industry Connect, will be online on Wednesday evenings, 7:00 pm NZ time, 5.00pm Australia Eastern Standard time and 8:00am UK time.
Joining her will be the Industry Connect team members, as well as the owners of successful software companies, all of whom are ready to answer any questions you may have.
The gang will explain who we are, what our programmes are, and how you can join us.
To secure your seat in the info interview session, simply click here and fill out the form and we'll be in touch to confirm your invitation!
Land your first frontend developer job with our help!
---
What is Industry Connect?
Industry Connect is an IT/Software Career Launchpad that has everything you need to kick-start your IT/software career in AU, NZ, UK, IE, SG, HK, IN, ID, VN & PH.
Industry Connect's Ecosystem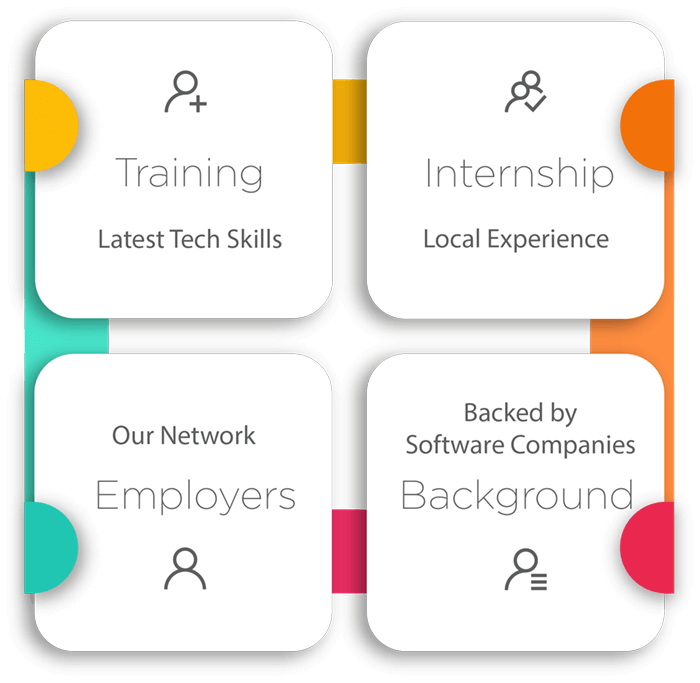 We have been helping career changers, recent IT graduates and people with career gap to start their IT/software careers.
Over the years, we have helped hundreds kick-start an IT/software career. (Verifiable evidences are available on this website)
OUR CORE
We are an innovative software training school backed by global/local software companies. Our ecosystem is an incubation process that supports our participants until they launch a tech career.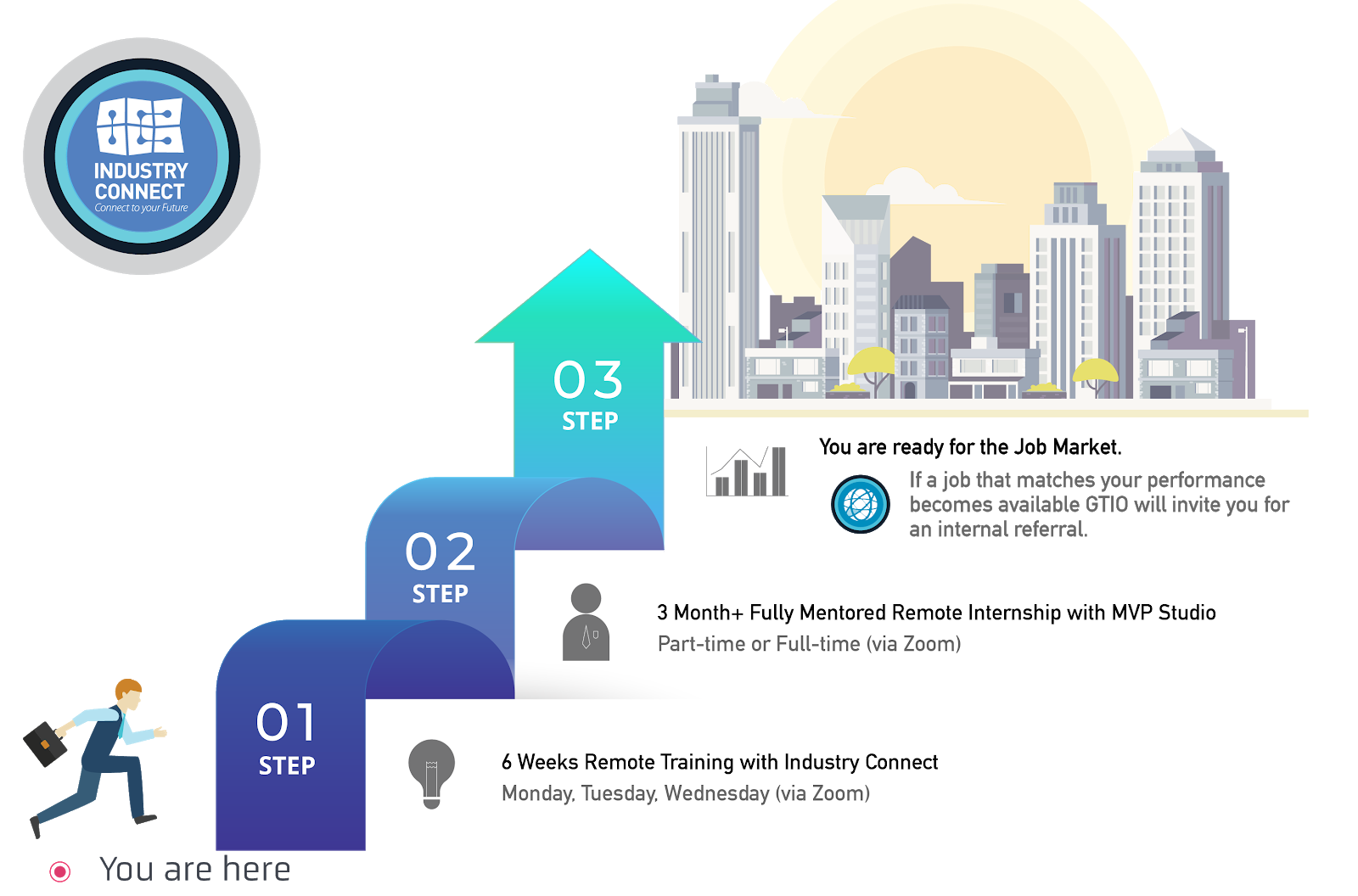 OUR PROGRAMMES
Our Job-Ready training programmes focus on,
Software Development
Business Intelligence (or Data Analyst)
Test Analyst
PROGRAMME STRUCTURE
Six Weeks Training Classes (Practical Tech Skills)
Three Months (or more) Structured Internship on Large Commercial-Scale Projects (Learning enhanced, flexible Hours)
Employer Network (job analysis and internal referral if goals are met)
You can join us via Zoom (live face-to-face meeting) remotely from anywhere and "download" the valuable knowledge & experiences from our tech experts across different tech centres.
Watch 300+ Stories of Career Starters in IT/Software