Software development is a highly sought-after career path with a rapidly growing demand in today's digital world. It requires a unique set of skills that can help developers build, maintain and improve software applications that power our daily lives. In this blog post, we will discuss the top 5 skills that are essential for anyone aspiring to be a software developer.
Proficiency in Programming Languages
Programming languages form the foundation of software development. A software developer must have proficiency in one or more programming languages such as Java, Python, C++, or JavaScript, to name a few.
Each programming language has its own set of rules, syntax, and features, and a developer must be able to write, debug, and maintain code in their chosen language. A good understanding of algorithms and data structures is also essential for solving complex programming problems.
Analytical and Problem-Solving Skills
Software development involves the creation of complex systems, requiring developers to analyse and solve complex problems. They need to have a logical and analytical approach to identify and solve these problems.
A good software developer can identify the root cause of a problem and come up with a solution to fix it. They should also have the ability to break down large problems into smaller components and solve them individually.
Understanding of Software Architecture and Design Patterns
Software architecture and design patterns are essential for building scalable and maintainable software applications. A software developer must have a good understanding of software architecture, design patterns, and best practices.
They should be able to identify the appropriate design pattern for a given problem and apply it correctly. Knowledge of software architecture is also crucial for designing software applications that are easy to maintain, extend, and modify.
Communication and Teamwork Skills
Software development is not a solitary task. Developers often work in teams to build and maintain software applications. Effective communication skills are crucial for ensuring that everyone is on the same page and understands the project's goals and objectives.
A good software developer should be able to communicate their ideas clearly and concisely, both verbally and in writing. They should also be open to feedback and suggestions from team members and be willing to collaborate with others to solve problems.
Continuous Learning and Adaptability
The field of software development is constantly evolving, and developers need to keep up with the latest technologies and programming languages. They must have a strong desire to learn and be adaptable to change.
A good software developer should be able to quickly learn new technologies and apply them to their work. They should also be willing to experiment with new ideas and take risks to improve the software development process.
How we can help
Industry Connect can help you in all of the above skills. From basic software coding to being more chatty with your colleagues, we have a plan for everything.
For over a decade now, Industry Connect has been helping people from all walks of life, at all different skill levels, to launch their careers as software developers. Our job-ready programmes are designed to bring you step-by-step into the real-world of software development, helping you find a job at the end of it all.
Join the thousands of people who have already come through our doors and left as software engineers. Contact us today if you would like to know more about us or how we can help you.
---
What is Industry Connect?
Industry Connect is an IT/Software Career Launchpad that has everything you need to kick-start your IT/software career in AU, NZ, UK, IE, SG, HK, IN, ID, VN & PH.
Industry Connect's Ecosystem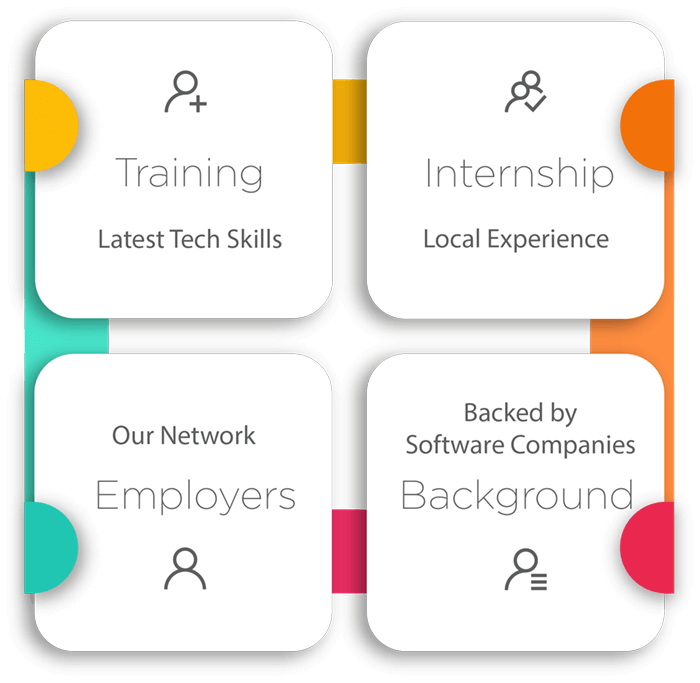 We have been helping career changers, recent IT graduates and people with career gap to start their IT/software careers.
Over the years, we have helped hundreds kick-start an IT/software career. (Verifiable evidences are available on this website)
OUR CORE
We are an innovative software training school backed by global/local software companies. Our ecosystem is an incubation process that supports our participants until they launch a tech career.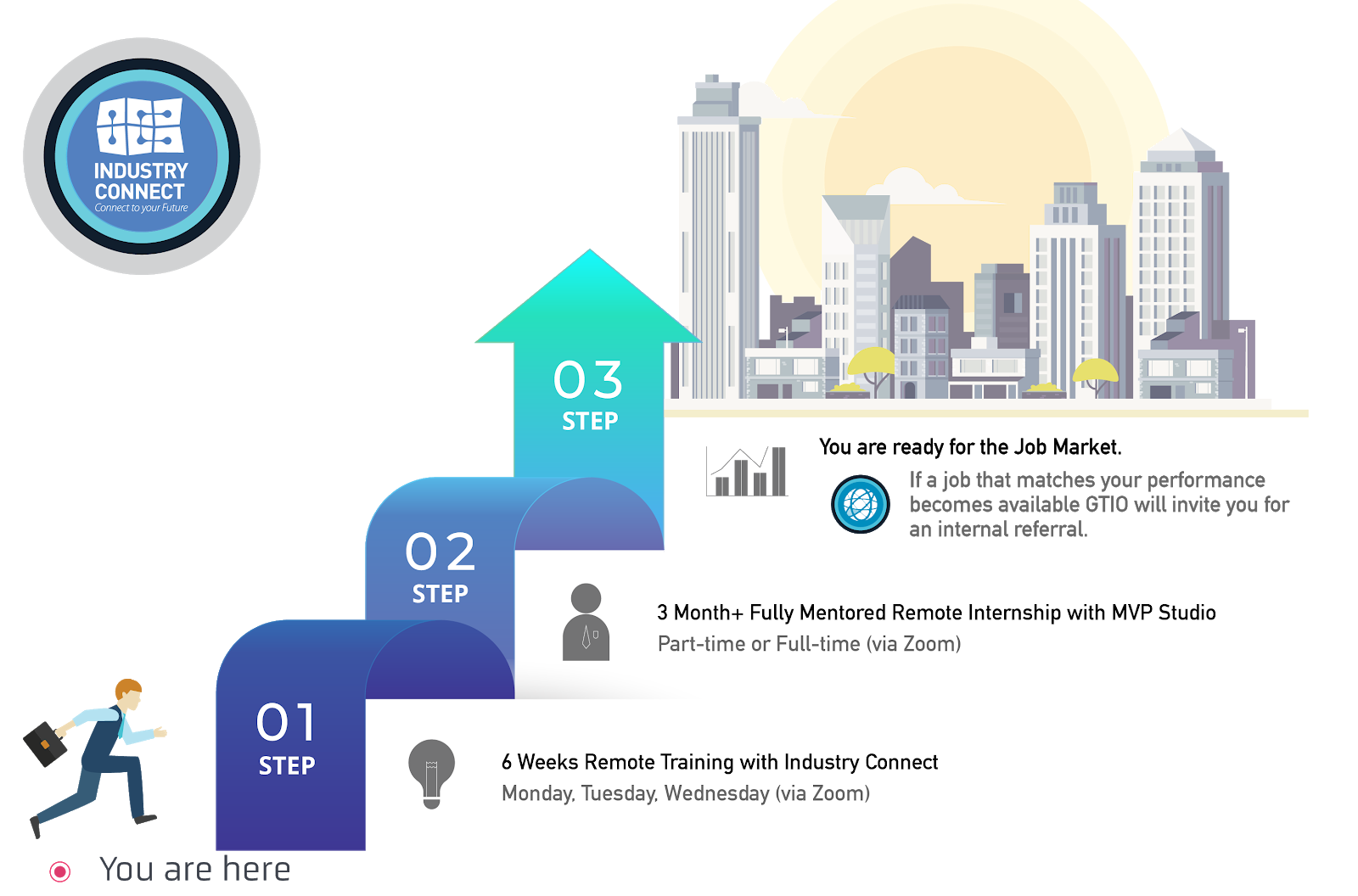 OUR PROGRAMMES
Our Job-Ready training programmes focus on,
Software Development
Business Intelligence (or Data Analyst)
Test Analyst
PROGRAMME STRUCTURE
Six Weeks Training Classes (Practical Tech Skills)
Three Months (or more) Structured Internship on Large Commercial-Scale Projects (Learning enhanced, flexible Hours)
Employer Network (job analysis and internal referral if goals are met)
You can join us via Zoom (live face-to-face meeting) remotely from anywhere and "download" the valuable knowledge & experiences from our tech experts across different tech centres.
Watch 300+ Stories of Career Starters in IT/Software