Becoming a BI Developer is increasingly popular in the IT world, and it's not hard to see why. There are plenty of opportunities out there with great salaries to go along with them.
What is Business Intelligence?
Business Intelligence (BI) is a set of techniques, tools and processes used to gather, store, analyse and present data to support business decision making.
The goal of BI is to provide relevant, accurate and timely information to decision-makers in an organization, enabling them to make informed decisions that drive business success.
Collecting data from a variety of sources, the results are analysed and then presented in meaningful, actionable reports and visualizations, allowing decision-makers to quickly and easily understand the data and identify trends and patterns.
What does a BI Developer do?
A Business Intelligence (BI) developer is responsible for designing and developing systems and processes that collect and analyse the data.
BI developers work with a wide range of technologies, including databases, data visualization tools, and data mining algorithms, to collect, process, analyze, and present data in a meaningful way, before handing it over in simple-to-understand reports.
3 Reasons you should become a BI Developer
High Demand for BI Developers
One of the main reasons to become a BI developer is the high demand for these experts.
As businesses increasingly rely on data to drive their decision-making, the demand for BI developers has risen in recent years.
This high demand for BI developers means that there are plenty of job opportunities available, and salaries are competitive. Additionally, as businesses continue to invest in technology and data analytics, the demand for BI developers is only expected to grow in the future.
Opportunities to Solve Real-World Problems
As a BI developer, you will have the opportunity to solve real-world problems by helping organizations make sense of their data.
BI developers are responsible for designing and developing systems that can collect, process, analyse and present data in a meaningful way. This requires a deep understanding of data structures, algorithms, and data analysis techniques, as well as the ability to work closely with business stakeholders to understand their needs.
Working in BI also offers the opportunity to work with a wide range of technologies, including databases, data visualization tools, and data mining algorithms. This variety of work and technology keeps the job exciting and challenging, allowing you to continue to learn and grow professionally.
Potential for Career Advancement
Finally, becoming a BI developer offers great potential for career advancement.
As you gain experience and expertise in BI, there is a good chance you will move into more senior positions, such as data architect or BI manager. Many BI developers choose to specialise in a particular area, such as data visualization or predictive analytics, which can open up new career paths.
Another potential path for career advancement is to become a consultant, working with multiple organizations to help them solve their BI challenges. This requires a deep understanding of the BI landscape, as well as the ability to communicate effectively with both technical and non-technical stakeholders.
We offer a BI Developer job-ready course
Our 'Job-Ready' Programme is a practical course specifically designed for people wanting to become a BI Developer.
It is created and presented by experienced software developers and IT professionals, who share their knowledge, tips and tricks gained over many years within the industry.
The programme was started to help small groups gain the Business Intelligence development knowledge used in the commercial world, but the course has now been extended to cover the essential interpersonal skills you will need to succeed in your role as a software developer.
The combined effect of gaining 'in-demand' technical skills, improved communication skills and relevant project experience will ensure you stand out when meeting employers.
Contact us today if you would like to know more about our next intake or have any other questions about becoming a BI Developer.
---
What is Industry Connect?
Industry Connect is an IT/Software Career Launchpad that has everything you need to kick-start your IT/software career in AU, NZ, UK, IE, SG, HK, IN, ID, VN & PH.
Industry Connect's Ecosystem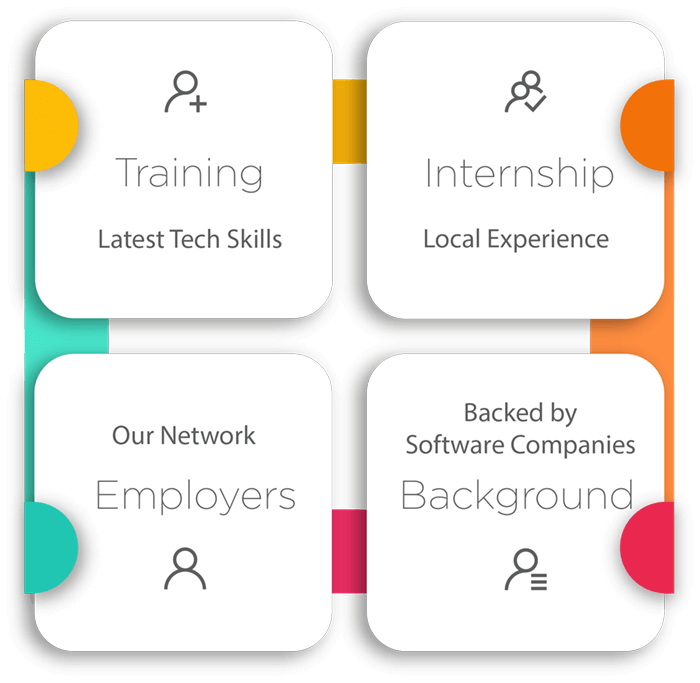 We have been helping career changers, recent IT graduates and people with career gap to start their IT/software careers.
Over the years, we have helped hundreds kick-start an IT/software career. (Verifiable evidences are available on this website)
OUR CORE
We are an innovative software training school backed by global/local software companies. Our ecosystem is an incubation process that supports our participants until they launch a tech career.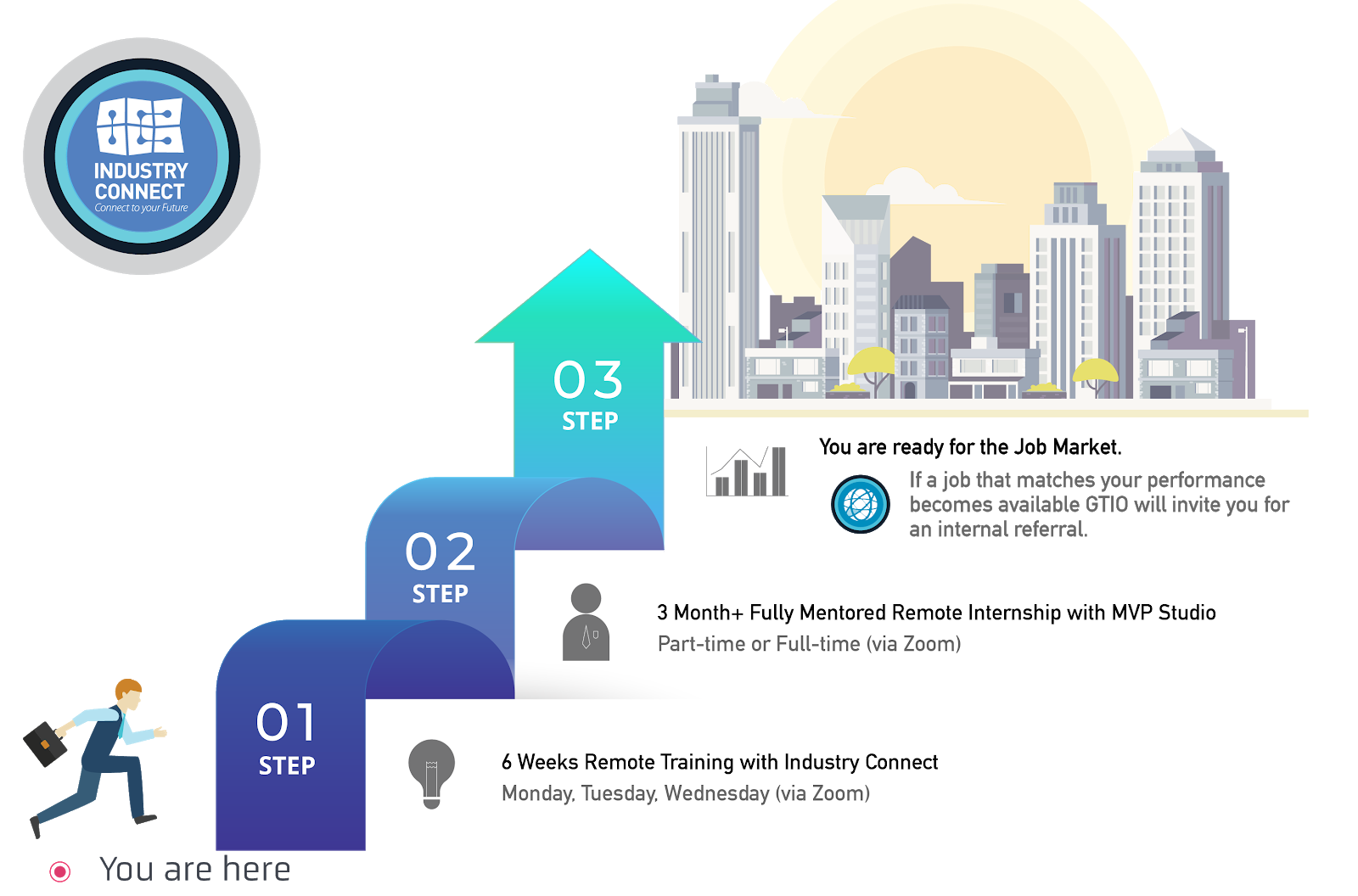 OUR PROGRAMMES
Our Job-Ready training programmes focus on,
Software Development
Business Intelligence (or Data Analyst)
Test Analyst
PROGRAMME STRUCTURE
Six Weeks Training Classes (Practical Tech Skills)
Three Months (or more) Structured Internship on Large Commercial-Scale Projects (Learning enhanced, flexible Hours)
Employer Network (job analysis and internal referral if goals are met)
You can join us via Zoom (live face-to-face meeting) remotely from anywhere and "download" the valuable knowledge & experiences from our tech experts across different tech centres.
Watch 300+ Stories of Career Starters in IT/Software