Almost everyone begins their IT internship hoping it will lead to a job, which is why it is important to understand the different benefits you will get between a small or large company. This article will help you identify some of the pros and cons of each and help you decide which size enterprise is best to begin your dream career!
IT Internship at a Small Company
Often startups only have one intern at a time; likewise, small and medium enterprises (SME's) may only have a handful of interns. While you will definitely stick out as the new face in the office, this can often work in your favor. People will know who you are right away and be more inclined to introduce themselves.
In general, small companies allow for closer relationships to develop between people of all ranks in the company. As an IT intern in a small company, it is likely that you'll interact with the people in charge of the company. This is great for networking opportunities and from a learning point of view, as you will get to ask lots of questions direct from the decision-makers. If the company of your internship is not hiring, it's likely that an experienced co-worker will know someone who is.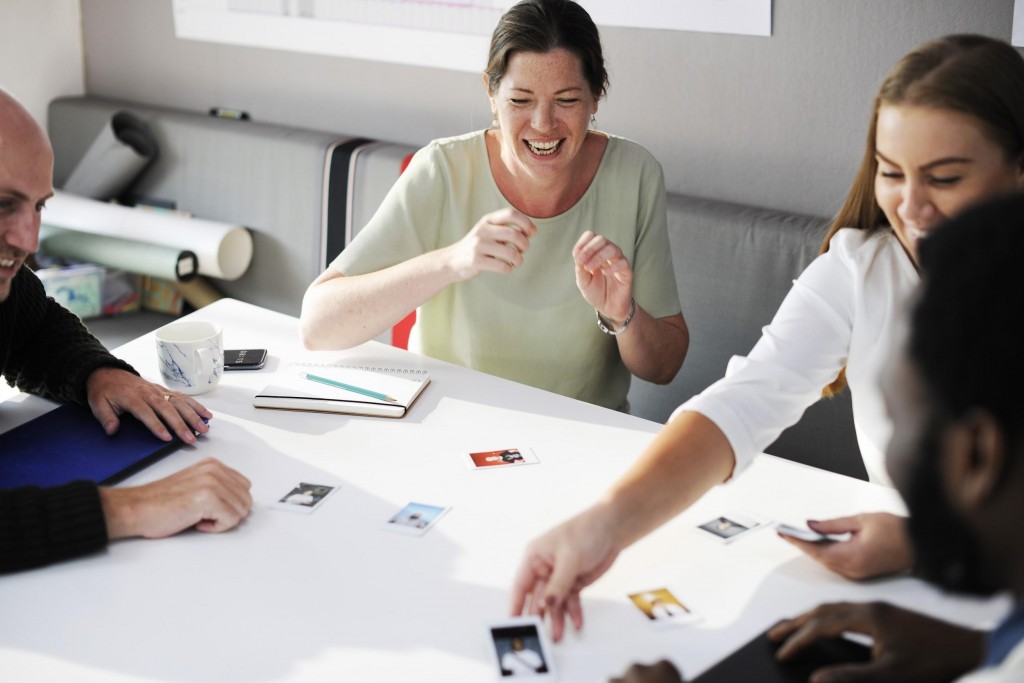 Interning at a smaller company often means you will have less-defined roles and you may be working on a mix of different tasks. The variety of projects can help you develop a wide array of skills that will make you more employable in the future. You will also gain a good overall understanding of the organisational structure and business processes.
According to a report created by Packt, you should not factor potential salary too heavily in your decision of where to complete your software internship. Results from 3,800 international respondents in the field of Data Science, demonstrated that there are marginal pay differences for inexperienced people whether they worked for a startup, SME, or enterprise.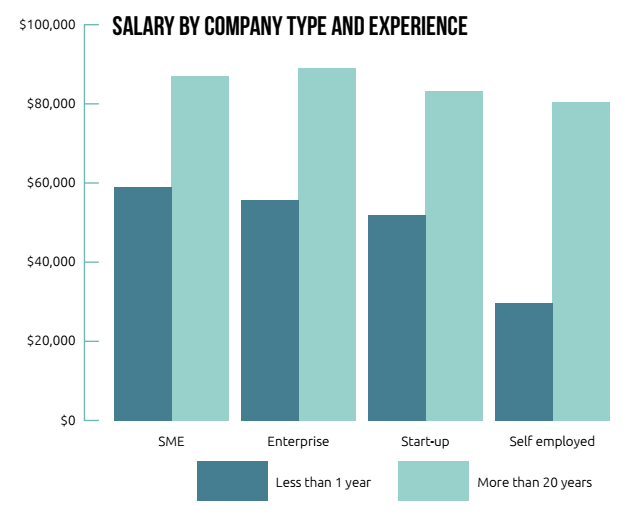 Source: Packt
One downside of working at a startup or SME, is that the company name may be unrecognizable to other people. This means you will have to be excellent at explaining what the company does and what exactly you accomplished during your programming internship. This is particularly important during job interviews in the future.
IT Internship at a Large Company
Before you even begin, getting a software internship at a large company will involve different challenges. The application and screening process often takes a lot longer with larger companies because the HR department will have many applications, interviews, and forms to process.
A large enterprise will most likely offer an intern orientation, which is a great way to get familiar with the company and meet the numerous other interns joining at the same time. Working alongside other interns as part of a bigger team can make your experience more social. Meeting people of similar ages and interests makes it more likely your co-workers become friends you spend time with outside of work. Another perk of working at a big company is that there is likely to be numerous, social company-sponsored events throughout the year.
If you complete your IT internship at a large company you can expect to spend your entire experience working on one project with your assigned team. This will allow you to develop in-depth knowledge in one area of work but you will have less potential face-time with people higher up in the company.
It is also good to be aware that large companies often have the resources to develop their own in-house software. As a result, you may gain skills using in a niche software that will not be transferable to your next job at a different company.
Communicating your experience at a large, well-known company to a future interviewer will be a lot easier, allowing your resume to stand out from the crowd
Start Preparing for Your Next IT Internship
Whether you decide to apply for an IT internship at a small or large company, you should start preparing now to ensure you're the most qualified job candidate applying for jobs!
Industry Connect offers a programme that helps participants become job-ready, meeting the participant's requirements and a broader industry need. Begin today!
Additional reading: https://www.forbes.com/sites/quora/2012/08/01/what-are-the-pros-and-cons-of-interning-at-a-startup-versus-a-big-established-tech-company/#288fcaa22896
https://www.thebalance.com/small-vs-large-company-internship-3959662
---
What is Industry Connect?
Industry Connect is an IT/Software Career Launchpad that has everything you need to kick-start your IT/software career in AU, NZ, UK, IE, SG, HK, IN, ID, VN & PH.
Industry Connect's Ecosystem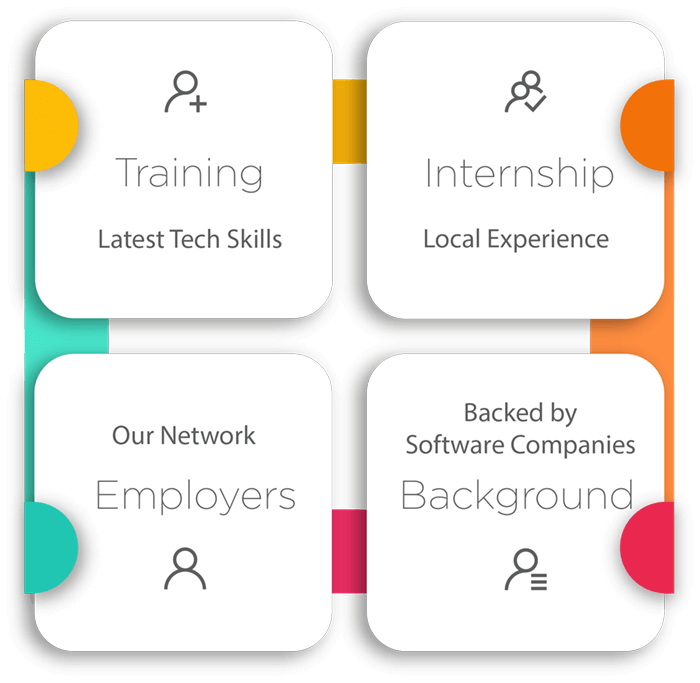 We have been helping career changers, recent IT graduates and people with career gap to start their IT/software careers.
Over the years, we have helped hundreds kick-start an IT/software career. (Verifiable evidences are available on this website)
OUR CORE
We are an innovative software training school backed by global/local software companies. Our ecosystem is an incubation process that supports our participants until they launch a tech career.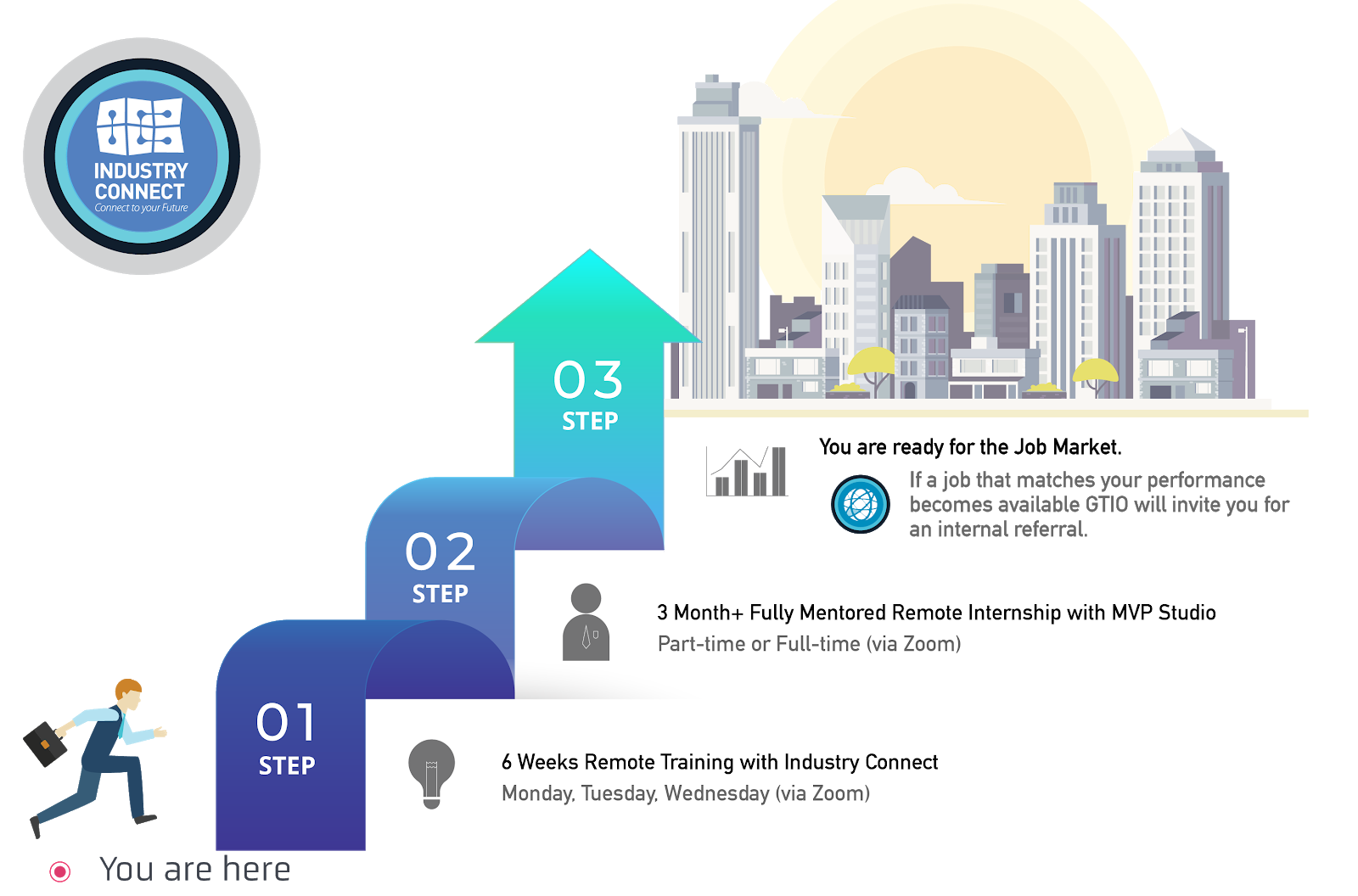 OUR PROGRAMMES
Our Job-Ready training programmes focus on,
Software Development
Business Intelligence (or Data Analyst)
Test Analyst
PROGRAMME STRUCTURE
Six Weeks Training Classes (Practical Tech Skills)
Three Months (or more) Structured Internship on Large Commercial-Scale Projects (Learning enhanced, flexible Hours)
Employer Network (job analysis and internal referral if goals are met)
You can join us via Zoom (live face-to-face meeting) remotely from anywhere and "download" the valuable knowledge & experiences from our tech experts across different tech centres.
Watch 300+ Stories of Career Starters in IT/Software