Working in the IT industry, of course technical skills are important, but soft skills are often overlooked by people.
For many people, especially immigrants, soft skills are often the reason why job interviews go wrong. And we get it – life as an immigrant is tough and English is a difficult language to master.
It's not uncommon to be shy why it's not your mother tongue, but no one wants to hire someone who can't work in a team. No one wants to sit beside someone who never speaks.
If you want a career in IT here in New Zealand or Australia, then you need to improve your soft skills.
The following testimonials are from Industry Connect graduates who have all come to us with poor soft skills and end up securing jobs and launching their careers.
Soft skill testimonials
"I think they should focus on the soft skills because I think technical skills you can you very easily gain, but with soft skills, it's like a mental thing you know. And I wasn't born with it. I wasn't born being a person that can easily communicate.
And most managers and companies now look for soft skills – people who can communicate with others, so yeah, I think soft skills are the most important part to me. I don't know about other people, but definitiely for me it's the most crucial part to improve and focus on."
– Dong Tran
"My session with Ray helped me out a lot, after that I understood what was my true weakness. Before that I was kind of worried too much about my technical skills but forgot about my soft skills and communication. That session reminded me how bad I was at English and here I have a lot of time to focus on my weaknesses."
– Minh Nguyen
"I think soft skills is important because in my training interview I only remember two questions were technical ones and the rest were behavioural ones, so I think behavioural is more important. Because they check how confident you are, how you react in certain situations, so being prepared is important. I would recommend to everyone not to miss any soft skill sessions – I missed and I suffered for it. It was only watching them back later did I realise how much I missed."
– Sampada Pandit
"Apart from developing our technical skills we also focused on our people skills and we practiced our public speaking skills.
So it's like soft skills and technical skills are both going in the same direction and we are both growing in those two aspects.
Along this journey it's not just my technical skills are improved significantly but my people skills also improved and have grown, which is also the need for the job market so I'm glad that.
I didn't even realise this improvement, so thanks for that!"
– Laura Cao
If you would like to improve your soft skills, then we can help. Contact us today to find out more.
---
What is Industry Connect?
Industry Connect is an IT/Software Career Launchpad that has everything you need to kick-start your IT/software career in AU, NZ, UK, IE, SG, HK, IN, ID, VN & PH.
Industry Connect's Ecosystem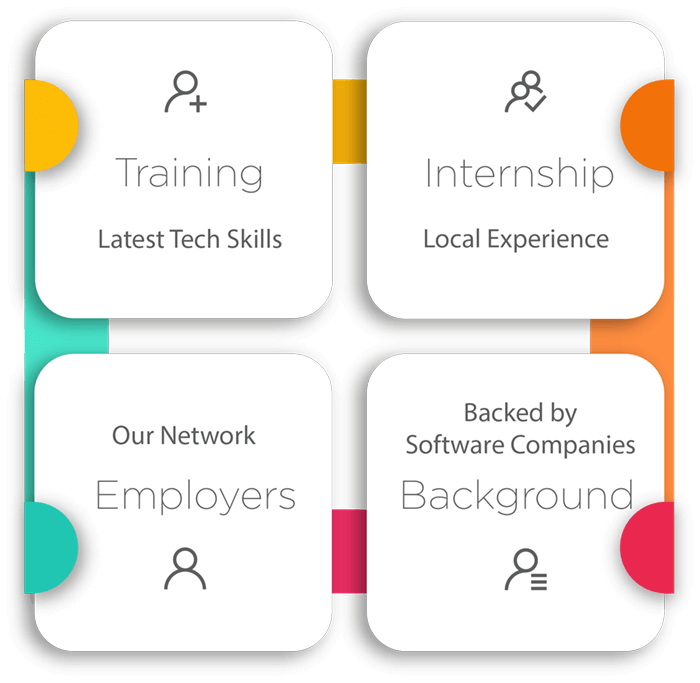 We have been helping career changers, recent IT graduates and people with career gap to start their IT/software careers.
Over the years, we have helped hundreds kick-start an IT/software career. (Verifiable evidences are available on this website)
OUR CORE
We are an innovative software training school backed by global/local software companies. Our ecosystem is an incubation process that supports our participants until they launch a tech career.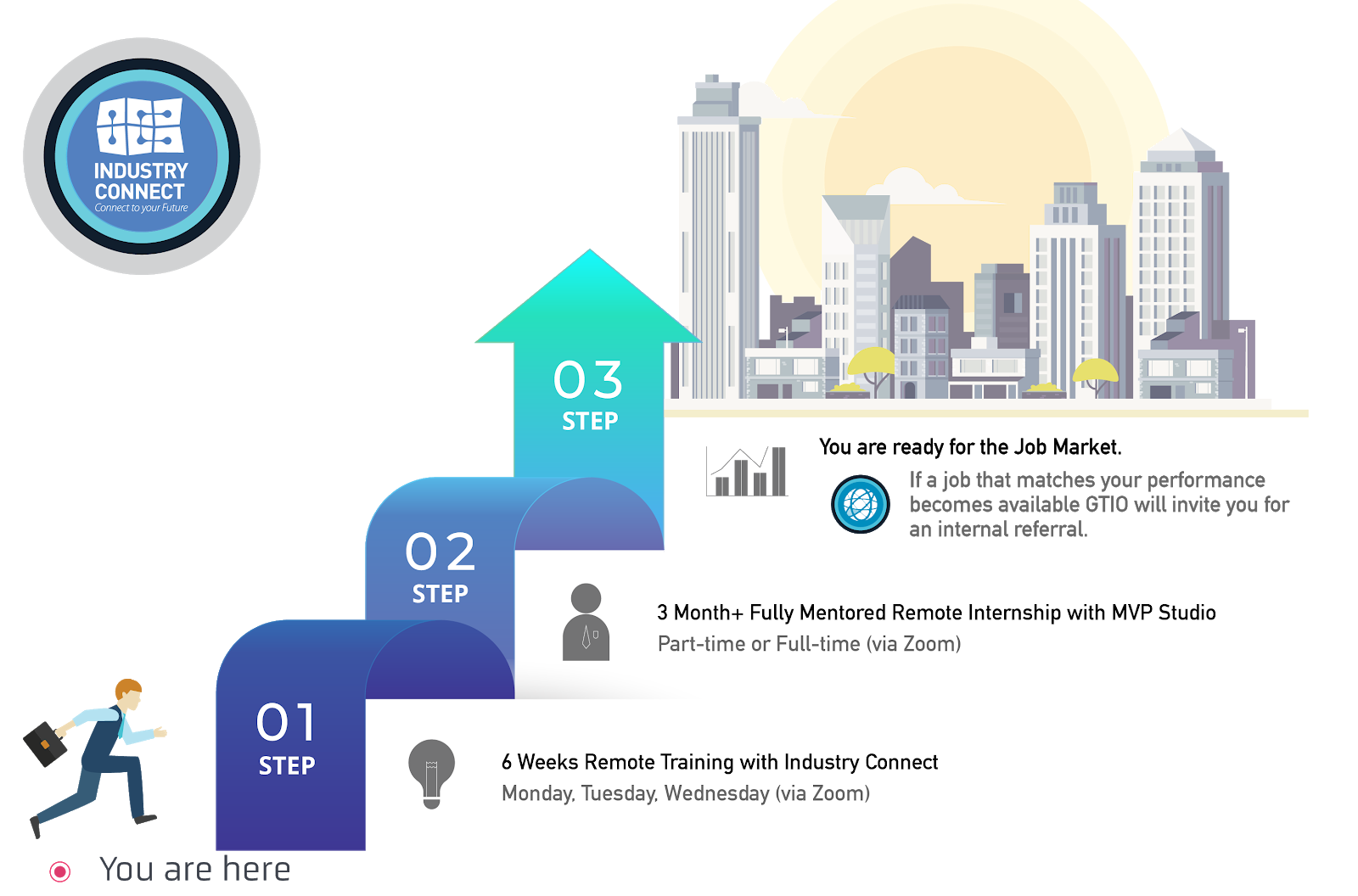 OUR PROGRAMMES
Our Job-Ready training programmes focus on,
Software Development
Business Intelligence (or Data Analyst)
Test Analyst
PROGRAMME STRUCTURE
Six Weeks Training Classes (Practical Tech Skills)
Three Months (or more) Structured Internship on Large Commercial-Scale Projects (Learning enhanced, flexible Hours)
Employer Network (job analysis and internal referral if goals are met)
You can join us via Zoom (live face-to-face meeting) remotely from anywhere and "download" the valuable knowledge & experiences from our tech experts across different tech centres.
Watch 300+ Stories of Career Starters in IT/Software