"There plenty of jobs and opportunities, and they're also very well paid."
Great news! Industry Connect are heading to the UK to help YOU become a software developer!
From originally starting in a single room in Auckland, we grew to conquer all of New Zealand, before jumping across the Tasmin to help people in Australia launch their software careers. Now we're conquering the world with the UK as our next stop!
We're looking for people who want to either start a new career, switch places in the IT world, or anyone who has taken a break and wants to get back in the swing of things.
With the IT industry booming around the world, there's never been a better time to become a software developer in the UK!
Why you should think about a career as a software developer
In these uncertain days of Covid-19, becoming a software developer is an excellent and compelling option.
The digital world has taken over and not only are there plenty of jobs and opportunities, but they're also very well paid.
If becoming a software developer is something that interests you, then Industry Connect can help.
How we can help you
We have created special software development courses, each designed for a specific area of the industry. Each has its own advantages, and each will give you a head start in the search for a job.
With us, you will learn amazing, state of the art techniques and skills that are used in the everyday running of a software company.
Our software developer programmes have been created by experienced IT business owners and are and designed to help you get the most out of your time here with us.
Industry Connect first started a course to help small groups grow their developmental knowledge in the industry, but quickly evolved to keep up with the ever-growing and changing IT world.
Today it's not just enough to know what you're doing, you also need to have the communication skills, the contacts and the social skills to back it all up.
We solve these problems by providing real workplace experience, soft skills, and the references you need to get your foot in the door.
Our proven process makes you "job ready", placing you ahead of others in the job market for future opportunities.
That's all we do; our results our participants getting job interviews and job placements.
It's as simple as that!
Who's it for?
The programmes are open to everyone, but you'll find it particularly helpful if you're an undergraduate.
There is so much to learn in the IT sector, but, and more importantly, everything changes at such a rapid pace, that there's always something new to learn.
Because of this, everyone can benefit from our programme, however, the people will get the most out of it are:
A final-year student, international student or recent graduate from university.
A graduate job seeker looking for your first job opportunity.
An IT professional who wants to make the switch to software development.
A motivated, aspiring software developer with a passion for IT.
An immigrant who previously worked in software development.
How to apply
If you're interested in joining us and becoming a software developer in the UK, then all you have to do is contact us or call us on: +44 20 3095 6599 to start the process.
If you're still not sure, check us out on Facebook, Twitter, or the many, many videos of our successful past participants on YouTube.
---
What is Industry Connect?
Industry Connect is an IT/Software Career Launchpad that has everything you need to kick-start your IT/software career in AU, NZ, UK, IE, SG, HK, IN, ID, VN & PH.
Industry Connect's Ecosystem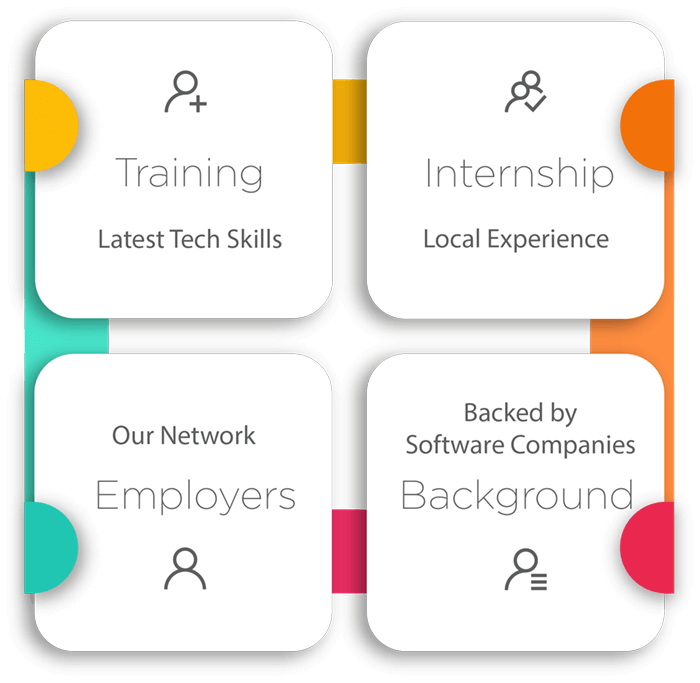 We have been helping career changers, recent IT graduates and people with career gap to start their IT/software careers.
Over the years, we have helped hundreds kick-start an IT/software career. (Verifiable evidences are available on this website)
OUR CORE
We are an innovative software training school backed by global/local software companies. Our ecosystem is an incubation process that supports our participants until they launch a tech career.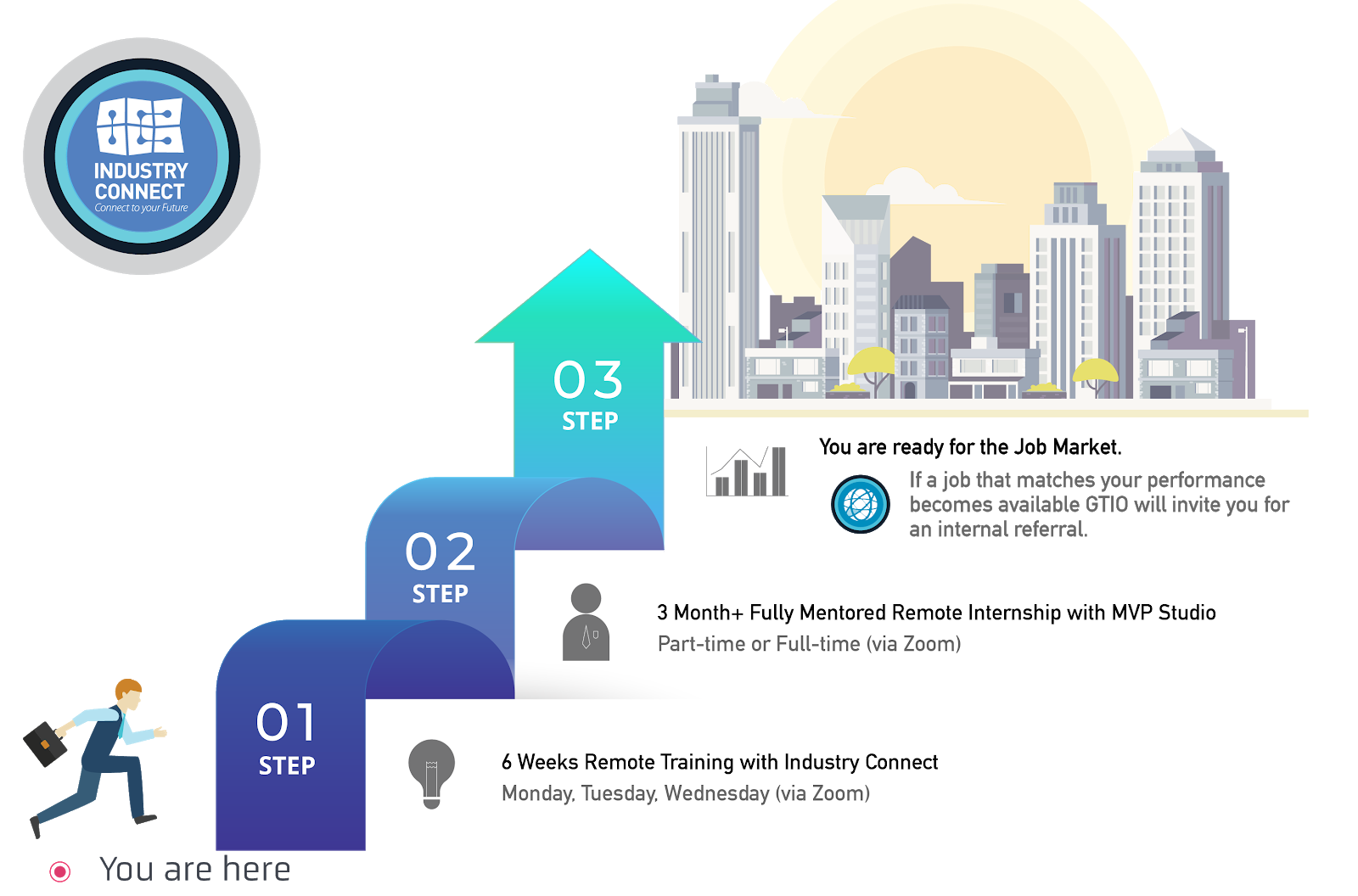 OUR PROGRAMMES
Our Job-Ready training programmes focus on,
Software Development
Business Intelligence (or Data Analyst)
Test Analyst
PROGRAMME STRUCTURE
Six Weeks Training Classes (Practical Tech Skills)
Three Months (or more) Structured Internship on Large Commercial-Scale Projects (Learning enhanced, flexible Hours)
Employer Network (job analysis and internal referral if goals are met)
You can join us via Zoom (live face-to-face meeting) remotely from anywhere and "download" the valuable knowledge & experiences from our tech experts across different tech centres.
Watch 300+ Stories of Career Starters in IT/Software