We pride ourselves on finding our interns' jobs, but sometimes they don't even get to finish their internship before launching their new careers!
Grace Namuhan has just secured a job as Data Analyst, so we caught up with her to ask about her time with Industry Connect.
First of all Grace, congratulations on your new job as a data analyst! Tell us, what did you learn from your internship with Industry Connect?
Well first I would like to say I'm really surprised I didn't even finish my internship before getting this opportunity. MVP Studio helped me a lot and I would say 50% of my experience all came in the 2 months I spent here as an intern.
When I went for the interview, they asked me a lot of behavioural questions based on communication and also teamwork. So I just talked through the experience here at Industry Connect, like how I communicate well with my team members and also on people I met on question hub.
I also opted into loads of conversational opportunities and that definitely helped me a lot with my communication skills. I just talked so much about what I learned here and then what I did here.
They were really surprised with me when it came to data warehousing concepts, because compared to others, this role is like an entry-level job for new grads, so I think the reason I stood out was because I had hands-on experience in data warehousing.
How was your journey with Industry Connect?
I think of this opportunity as a safe place for me to learn and develop and grow, so I just enjoyed the process of learning and applying, so that's why I've been a little bit quiet in the MVP community.
I definitely treated this opportunity as a very good place to learn and I definitely take it very seriously. Sometimes I worked on weekends to make sure I finished my part. I wanted to get the most out of this internship, and I guess that's why I've been a bit quiet compared to other interns.
But I have met some other amazing interns, and we exchanged our experiences and our skills and some tips and tricks , and I definitely learned something outside of the task, like life skills.
I met a lot of encouraging people and they are really supportive. It's been a really a wonderful experience for me so far. I didn't have the chance to meet all of them but so far it's been a really good experience.
Would you recommend Industry Connect to other people?
I would definitely say yes. It's like this is a huge opportunity. You can learn, you can meet people, especially during this pandemic because you don't get to go out a lot. You can still meet people online and then and they are working alongside with you, and you are like working towards the same goal… it just makes me feel like I'm not alone. They were a great support to me.
I had this problem before, that even though I have the skills, I didn't know how to sell myself, especially during an interview. My internship taught me that having the skills is not enough, you have to know how to sell yourself, how to present the skills in a way they can understand.
So the self-marketing lessons really helped me a lot. I went to interviews before the internship and I wasn't confident. They asked me questions and I didn't know how to answer them – I had no clue!
After being here and learning a lot – both the technical and non-technical parts, communication, soft skills, it was all super-helpful, I definitely learned a lot.
Overall it's a great experience, it's definitely useful and helpful.
What would you suggest to other people thinking of joining Industry Connect?
It's a great opportunity, but if you want to achieve more, you have to put the work in. You can't just sit there and finish the tasks and expect the jobs will come to you – it won't work that way. You definitely need to learn a lot and then apply what you learned here. it's a really good experience um
I will definitely recommend this to my friends as well because they are struggling. I told them we could do this together but they were like "A, I don't know… you go you try first then we will see…"
It's their loss!
---
What is Industry Connect?
Industry Connect is an IT/Software Career Launchpad that has everything you need to kick-start your IT/software career in AU, NZ, UK, IE, SG, HK, IN, ID, VN & PH.
Industry Connect's Ecosystem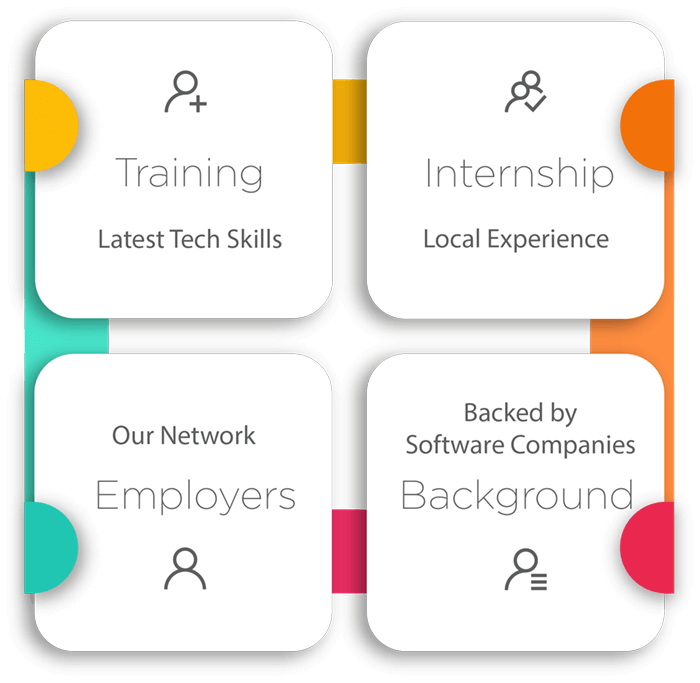 We have been helping career changers, recent IT graduates and people with career gap to start their IT/software careers.
Over the years, we have helped hundreds kick-start an IT/software career. (Verifiable evidences are available on this website)
OUR CORE
We are an innovative software training school backed by global/local software companies. Our ecosystem is an incubation process that supports our participants until they launch a tech career.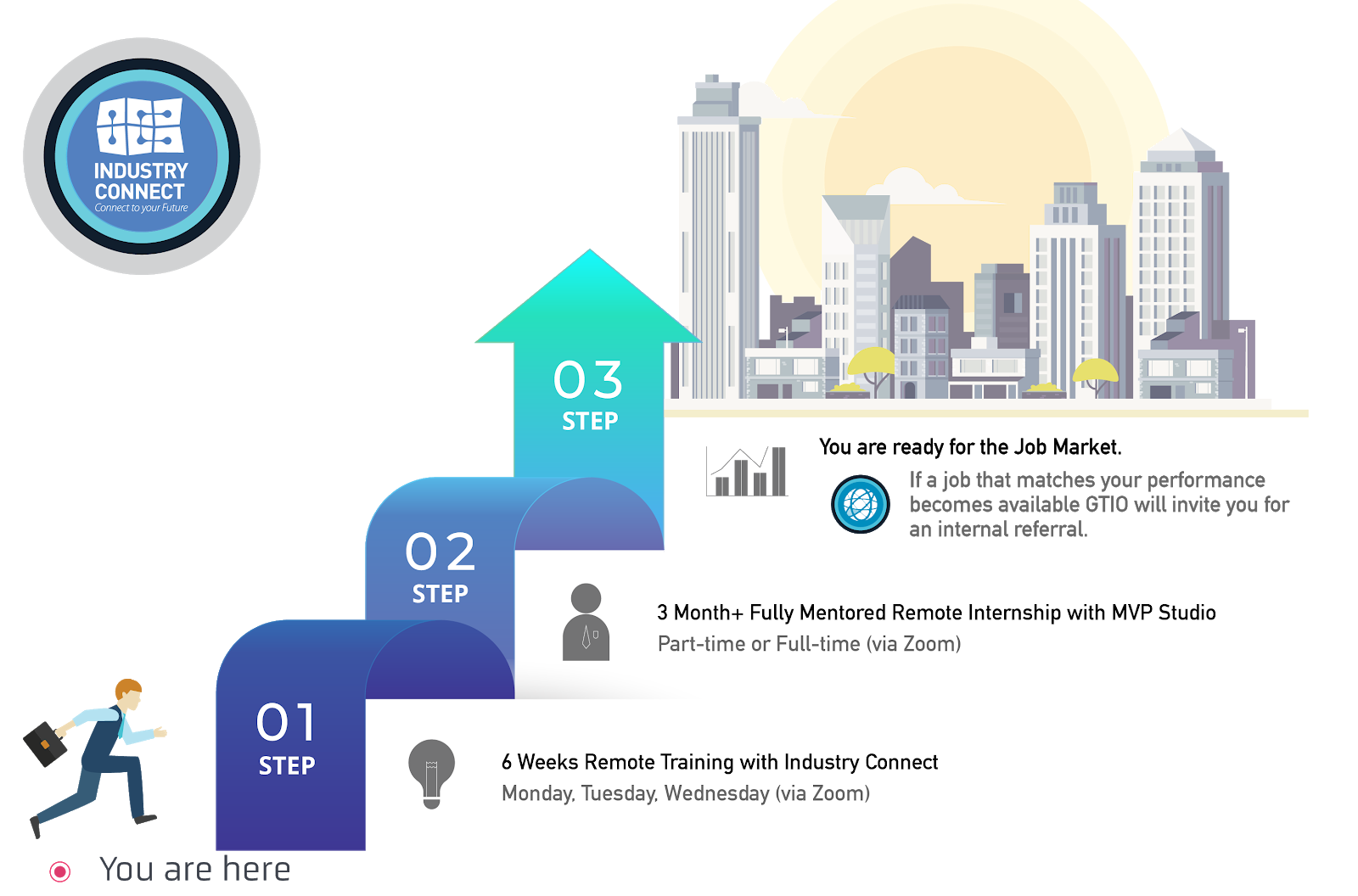 OUR PROGRAMMES
Our Job-Ready training programmes focus on,
Software Development
Business Intelligence (or Data Analyst)
Test Analyst
PROGRAMME STRUCTURE
Six Weeks Training Classes (Practical Tech Skills)
Three Months (or more) Structured Internship on Large Commercial-Scale Projects (Learning enhanced, flexible Hours)
Employer Network (job analysis and internal referral if goals are met)
You can join us via Zoom (live face-to-face meeting) remotely from anywhere and "download" the valuable knowledge & experiences from our tech experts across different tech centres.
Watch 300+ Stories of Career Starters in IT/Software