Maryanne secured a test automation job.
I graduated in 2017 and joined a few start-ups while I was struggling to enter into the industry.

I really want to work in an agile team and work with test automation.

Industry Connect really helped me enter the market. I would recommend Industry if you are struggling or a recent graduate, Industry Connect would be a perfect place.
Here what she gotta say to you.
Are you launching your software career without any progress but rejections?
Meet us without any traffic
Information & Interview Session in Australia, New Zealand & UK
If you're a recent graduate, new to the local IT market, finding it hard to enter the IT/Software Market or wanting a change in career direction come along to the Information and Interview Session and meet the team.
NEXT INFORMATION AND INTERVIEW SESSION:
When:
AU: Wednesday 5.00pm – 6.30pm (AEST)
NZ: Wednesday 7.00pm – 8.30pm (NZST)
UK: Wednesday 8.00am – 9.30am (BST)
Where
Live Face-to-face Meeting via Zoom Online
Come along and meet Juanita Strydom, the General Manager of Industry Connect, the IC Angel members as well as the owners of successful software companies.
---
What is Industry Connect?
Industry Connect is a Software Career Launchpad that has everything you need to kick-start your software career in AU, NZ, SG, HK and UK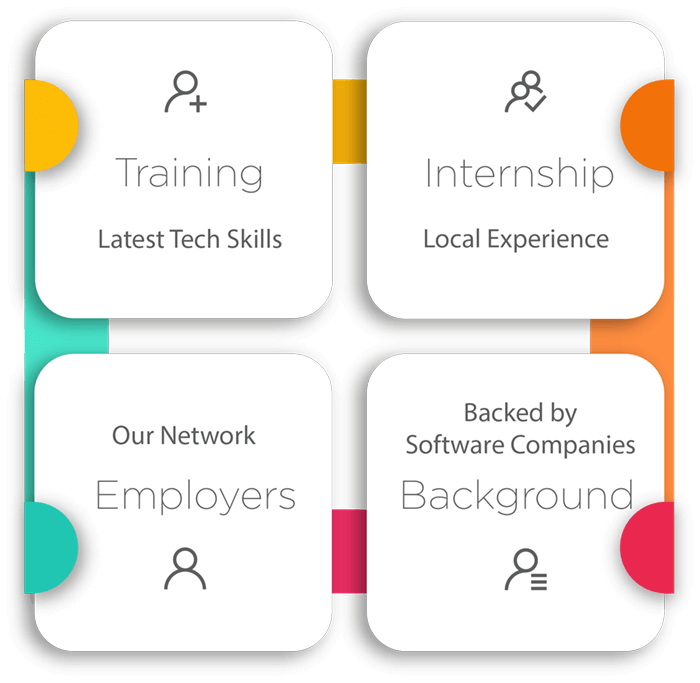 OUR CORE
We are an innovative software training school backed by local software companies. Our ecosystem is an incubation process that supports our participants until they launch a tech career.
Watch 200+ Recorded Success Stories
Click the image to watch