Finding IT jobs in New Zealand isn't as hard as some may think, especially if you know what to look for. New Zealand's Information Technology sector is one of the fastest growing in the world, and is extremely diverse, both in its opportunities and career paths.
Our IT sector here in Aotearoa is diverse, covering wireless infrastructure, health IT, digital content, payments, geospatial, telecommunications, agricultural technology and more. Whatever your niche or speciality, there could well be IT Jobs in New Zealand waiting for you.
The IT sector is one of the fastest growing business sectors in New Zealand contributing over $30 billion to GDP in 2014 and growing at around ten percent each year. And this entrepreneurial attitude is what has gotten us noticed on the global scene too. It companies here have garnered a global reputation for innovation, adaptation and flexibility. Exports in the IT sector have been growing at 14% a year, reaching almost a billion dollars in 2014.
We've made such an impact around the world when it comes to IT, several global industry leaders have chosen New Zealand as a base for their operations, including the Paris headquartered games developer, Gameloft, and global IT services provider Fujitsu. Here's just a few of the success stories that's catching the eye of companies around the world:
The world's most advanced, safest wireless charging system comes from PowerbyProxi, an offshoot of Auckland University. The business is now part-funded by Korean giant Samsung and in 2014 signed a licensing deal with US Fortune 500 company Texas Instruments (TI).
A robotic exoskeleton that allows paralysed people to stand and walk, developed by New Zealand's Rex Bionics, is used in rehab clinics and research hospitals in the US, Europe and Asia.
Accounting software developed by cloud accounting business Xero helped the company top Forbes' list of 'Most Innovative Growth Companies' in 2014.
A security solution from Gallagher was named 'Best Perimeter Protection Product/System' in the US Government Security News 'Homeland Security Awards' in 2014.
Peter Jackson's The Hobbit, shot at 48 frames per second has pioneered HFR (High Frame Rate) film production.
Industry Connect are at the forefront of this wave of innovation. With demand for IT jobs in New Zealand showing no signs of slowing, we're ready to help the next generation of young programmers start their careers. Through one of our internships, we can set you on a path of knowledge, connections and financial reward. Learn from us all that we can teach you, including dealing with clients, meeting deadlines and discovering the latest technological advancements.
The key to landing one of these IT jobs in New Zealand is making the right connections, and that's what we do. We connect you with the companies that need the biggest and brightest of the next generation. We help you get the job you deserve, and what's even better is, we train you up first. We get your skills, both in the programming world and in the social world, up to scratch. We'll not only teach you the latest in the IT world, but we'll show you how to handle clients, and how to conduct yourself in interviews.
If IT jobs in New Zealand is something you're interested in, then give Industry Connect a call today. Let us help you get you on the right path, the path that leads to your perfect career in IT.
---
What is Industry Connect?
Industry Connect is an IT/Software Career Launchpad that has everything you need to kick-start your IT/software career in AU, NZ, UK, IE, SG, HK, IN, ID, VN & PH.
Industry Connect's Ecosystem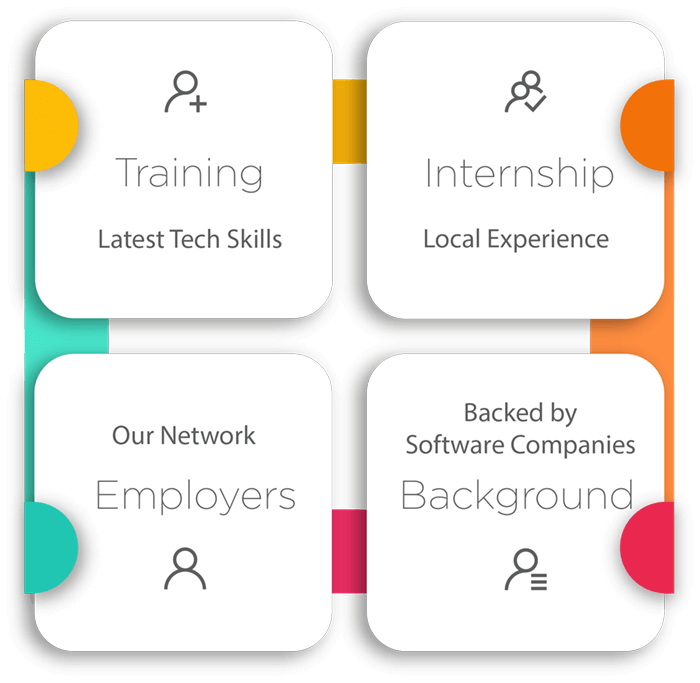 We have been helping career changers, recent IT graduates and people with career gap to start their IT/software careers.
Over the years, we have helped hundreds kick-start an IT/software career. (Verifiable evidences are available on this website)
OUR CORE
We are an innovative software training school backed by global/local software companies. Our ecosystem is an incubation process that supports our participants until they launch a tech career.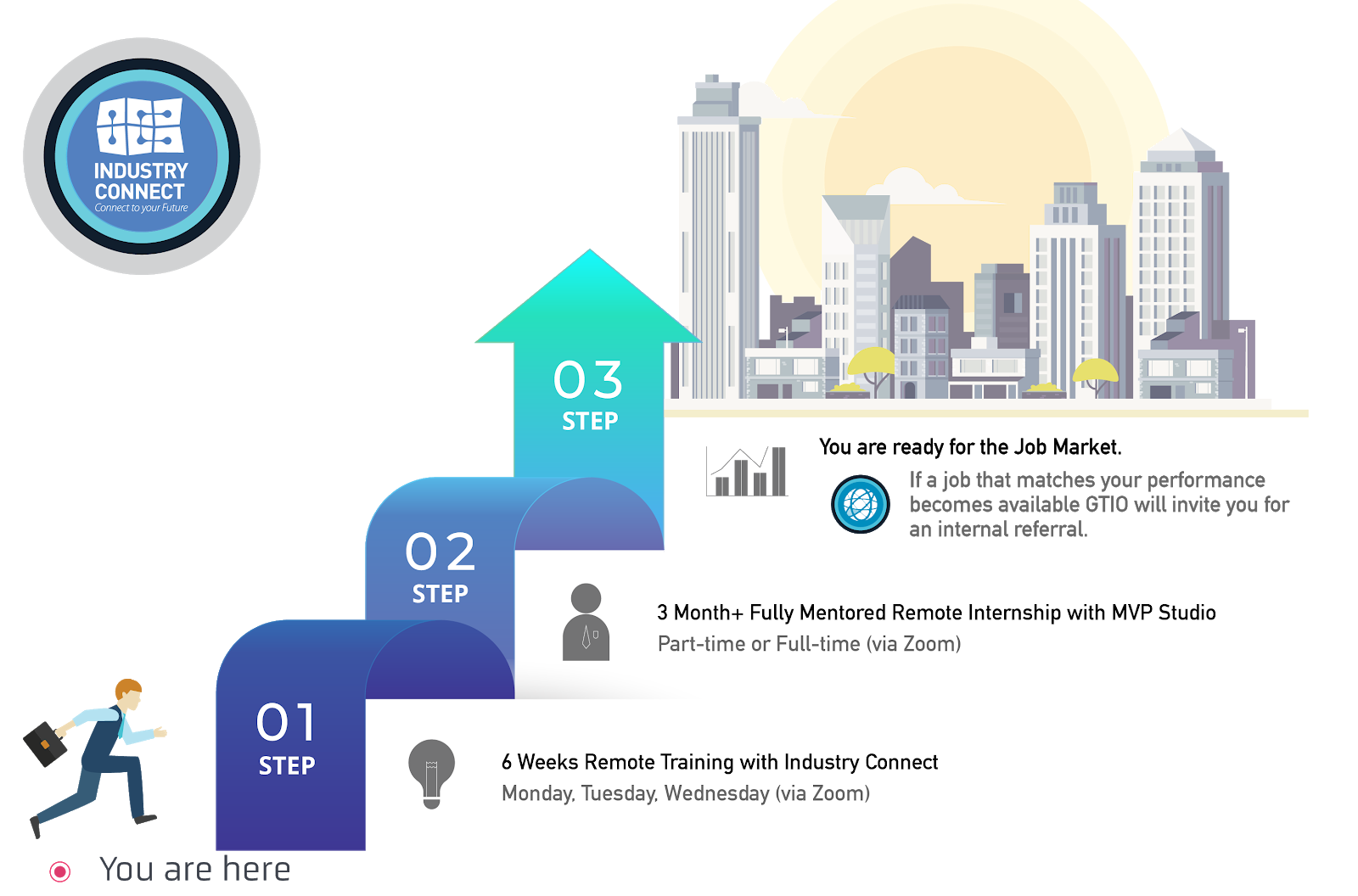 OUR PROGRAMMES
Our Job-Ready training programmes focus on,
Software Development
Business Intelligence (or Data Analyst)
Test Analyst
PROGRAMME STRUCTURE
Six Weeks Training Classes (Practical Tech Skills)
Three Months (or more) Structured Internship on Large Commercial-Scale Projects (Learning enhanced, flexible Hours)
Employer Network (job analysis and internal referral if goals are met)
You can join us via Zoom (live face-to-face meeting) remotely from anywhere and "download" the valuable knowledge & experiences from our tech experts across different tech centres.
Watch 300+ Stories of Career Starters in IT/Software