"At first I didn't believe it, then after a minute I was like "Oh my God, I got a job at last!"
Taking a break in your career isn't unusual. Many people do it for different reasons; having kids, going travelling, illness…
Usually it's only for a year or two – not too long so you're completely out of the game and have to start from the beginning – but Sunitha took a career break for TEN YEARS!
In any normal career, that's a long time, but in the IT Industry, it's forever!
Starting from scratch
Everything in the IT world has completely changed in the past decade.
Imagine falling into a coma in 2009 and waking up today.
You wouldn't know what Smart Phones were, let alone Apps! And blockchain? You would even have a hard time understanding it when someone explained it! That's how much the industry has changed in the past 10 years.
So for Sunitha, what were her options?
She could go back to Uni and start again on a Computer Science course, but with the rest of her class filled with teenagers, would she want to do that?
Plus, she had already worked in IT back in India, so she had experience. She had earned her place at the table.
So what could she do to get back into her IT career?
Industry Connect to the rescue!
Sunitha is now back into her IT career with an Automation Test Analyst job.
How did she manage it so quick? We'll, let her explain;
"I found like Industry Connect and I thought it was a great platform to start from, because I wanted to learn everything, like automation testing from the start, and to know how the technology has developed over the last 10 years."
"So when I joined Industry Connect I learned everything from the scratch, like even after moving to a new country, they taught me how to mingle with other people. That's a great thing and one thing I learned other than technologies – how to get connected with people."
"I learned a lot from MVP and Industry Connect, these things matter a lot. After moving there, I started getting a little bit of confidence, like, oh, I can do something in the IT industry."
"Now I am like up to a new level where I can get into the industry."
Advice for others
The incredible things about Sunitha's story is this; She was out of the industry for 10 years. When she tried to get back in, she didn't even get a job interview for a year. After joining Industry Connect, she got ONE interview and got her new job from that!
"One thing I can say is definitely, I'll recommend Industry Connect."
"Just stick to the process. First get confident in your technical skills, and whenever you get them, move on to the soft skills and improve your soft skills."
"Just trust in Industry Connect and follow the process; attend all the classes and be active in your group. Get connected with the people there and be active, and then you'll definitely get it one day."
Re-launch your career with our help
No matter how long you've taken a break from the IT Industry, we can help you get back in the game and find a job!
Join us for our next online information session.
Juanita Strydom, the General Manager of Industry Connect, will be online on Wednesday evenings, 7:00 pm NZ time, 5.00pm Australia Eastern Standard time and 8:00am UK time.
Joining her will be the Industry Connect team members, as well as the owners of successful software companies, all of whom are ready to answer any questions you may have.
The gang will explain who we are, what our programmes are, and how you can join us.
To secure your seat in the info interview session, simply click here and fill out the form and we'll be in touch to confirm your invitation!
A career break should be just that – a break! There's always a choice to come back.
---
What is Industry Connect?
Industry Connect is an IT/Software Career Launchpad that has everything you need to kick-start your IT/software career in AU, NZ, UK, IE, SG, HK, IN, ID, VN & PH.
Industry Connect's Ecosystem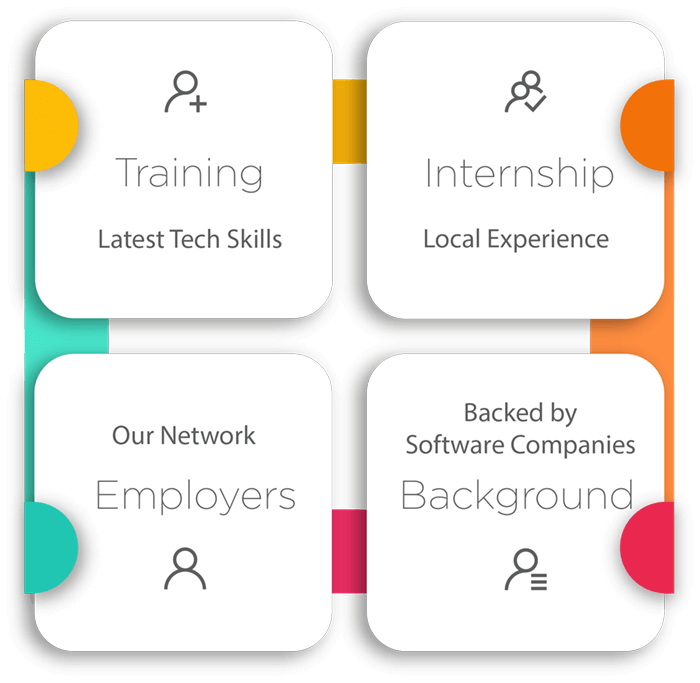 We have been helping career changers, recent IT graduates and people with career gap to start their IT/software careers.
Over the years, we have helped hundreds kick-start an IT/software career. (Verifiable evidences are available on this website)
OUR CORE
We are an innovative software training school backed by global/local software companies. Our ecosystem is an incubation process that supports our participants until they launch a tech career.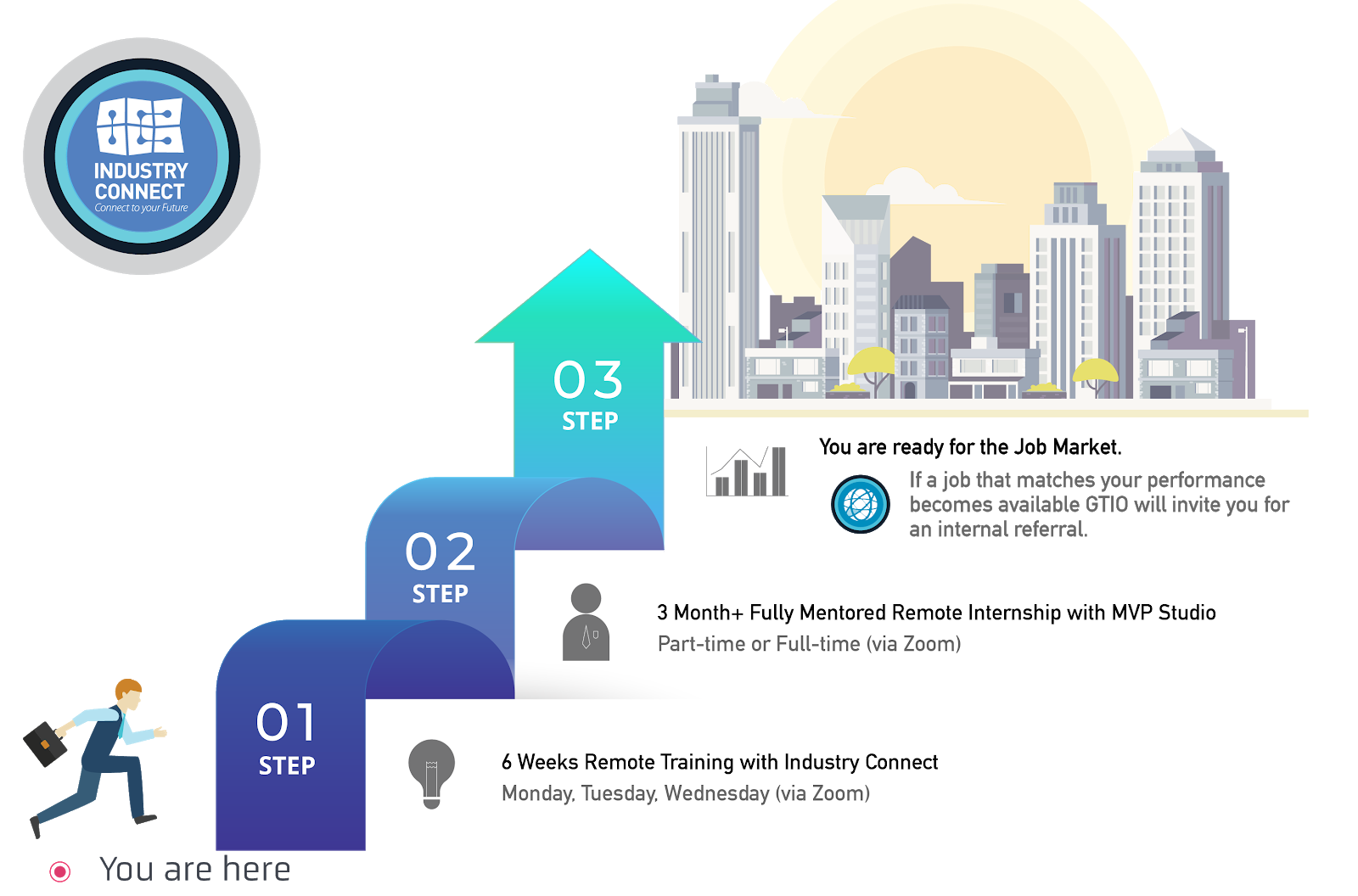 OUR PROGRAMMES
Our Job-Ready training programmes focus on,
Software Development
Business Intelligence (or Data Analyst)
Test Analyst
PROGRAMME STRUCTURE
Six Weeks Training Classes (Practical Tech Skills)
Three Months (or more) Structured Internship on Large Commercial-Scale Projects (Learning enhanced, flexible Hours)
Employer Network (job analysis and internal referral if goals are met)
You can join us via Zoom (live face-to-face meeting) remotely from anywhere and "download" the valuable knowledge & experiences from our tech experts across different tech centres.
Watch 300+ Stories of Career Starters in IT/Software