An IT internship is a great way to gain practical experience in your field of interest, build your resume and make valuable connections in the IT industry. Here are 5 reasons why…
Gaining Relevant Experience
Internships provide students and recent graduates with real, hands-on experience in their desired fields.
Having genuine experience allows you to apply your knowledge and skills in a real-world setting, allowing you to grow and develop your abilities. This practical experience can also provide a better understanding of the industry, the job and what it takes to be successful in that role.
Building Your CV
An internship is a great way to build your CV, showing that you have relevant experience and skills to offer an employer. It also demonstrates your commitment and passion for your chosen area, as well as your ability to work well with others.
Having an internship on your resume can also set you apart from other applicants who may only have classroom experience, giving you an advantage in a job application.
Networking
Internships often involve working alongside professionals in your area, providing the opportunity to build valuable connections with people who can help you in your career.
This includes mentors, colleagues, and even potential employers. The connections you make during an internship can be invaluable for your future job search, providing a network of people who can vouch for your skills and experience.
Understanding the Workplace Culture
Internships also provide a glimpse into the culture and work environment of a company, allowing you to see what it's really like to work there. This is especially important if you are new to that country and culture.
A company's culture can greatly impact your satisfaction and success in your role. By participating in an internship, you can get a feel for the company's values, work ethic, and overall atmosphere, helping you determine if it's the right fit for you.
Improving Your Job Prospects
Finally, internships can help improve your job prospects after graduation. Many companies look for candidates with relevant experience and internships can provide just that. Additionally, internships often lead to job offers, as companies are often impressed with the work of their interns and want to hire them on a full-time basis.
We offer IT internships to help you land a job
An IT internship can open many doors for you, from gaining relevant experience to building valuable connections.
There's also another advantage that many people don't consider; friendships. You'll be working alongside other interns, students and graduates your age, many of whom are new to the country and don't have many friends.
Here at Industry Connect, we take great pride in helping relationships form, great friendships that last for many years. We hold social gatherings to help people get to know one another and practice their social and language skills- an invaluable occasion if you're newly arrived in New Zealand or you're English isn't as great as you would like.
If you'd like to know more about an internship in software development, then contact us today.
---
What is Industry Connect?
Industry Connect is an IT/Software Career Launchpad that has everything you need to kick-start your IT/software career in AU, NZ, UK, IE, SG, HK, IN, ID, VN & PH.
Industry Connect's Ecosystem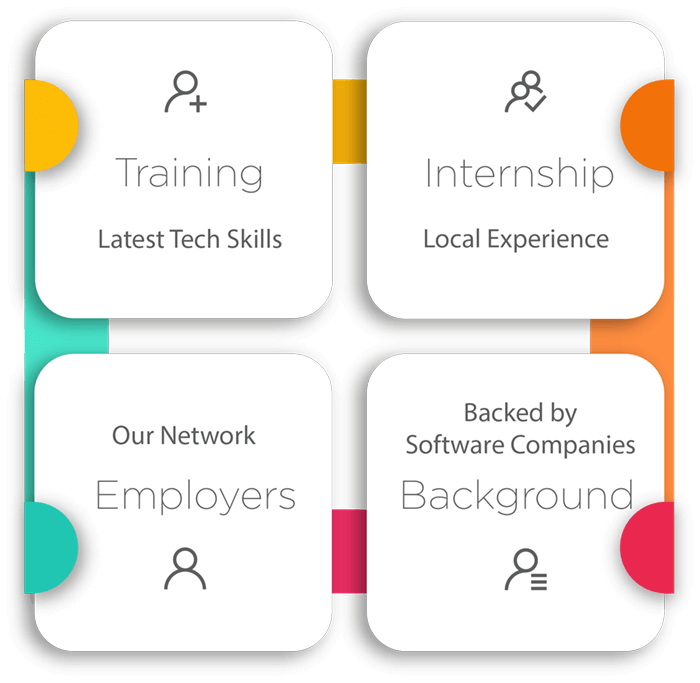 We have been helping career changers, recent IT graduates and people with career gap to start their IT/software careers.
Over the years, we have helped hundreds kick-start an IT/software career. (Verifiable evidences are available on this website)
OUR CORE
We are an innovative software training school backed by global/local software companies. Our ecosystem is an incubation process that supports our participants until they launch a tech career.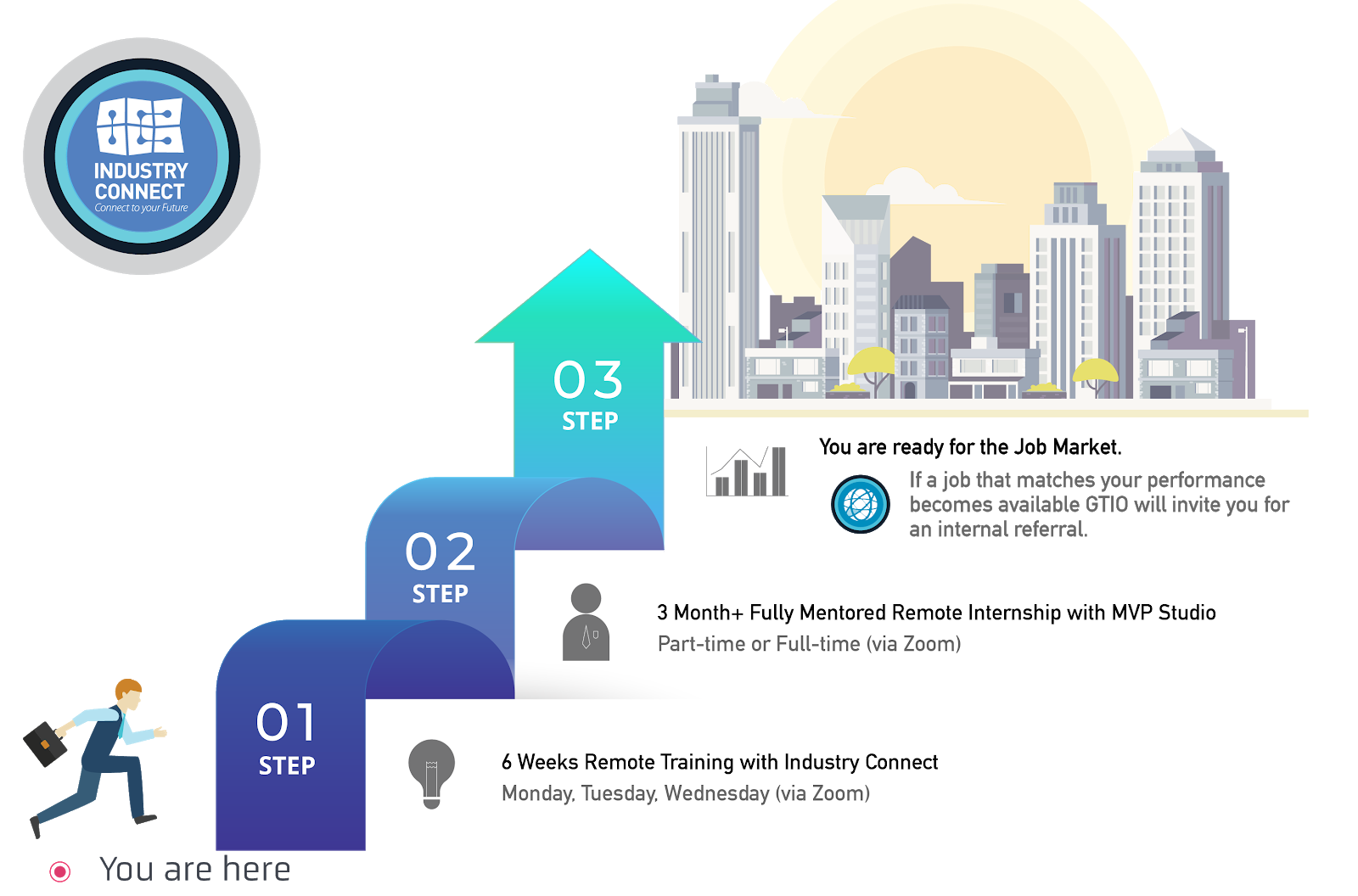 OUR PROGRAMMES
Our Job-Ready training programmes focus on,
Software Development
Business Intelligence (or Data Analyst)
Test Analyst
PROGRAMME STRUCTURE
Six Weeks Training Classes (Practical Tech Skills)
Three Months (or more) Structured Internship on Large Commercial-Scale Projects (Learning enhanced, flexible Hours)
Employer Network (job analysis and internal referral if goals are met)
You can join us via Zoom (live face-to-face meeting) remotely from anywhere and "download" the valuable knowledge & experiences from our tech experts across different tech centres.
Watch 300+ Stories of Career Starters in IT/Software