The hits keep coming, with Frank the latest Industry Connect graduate to land a job.
This time he's off to work in Hamilton as a BI Developer! We caught up with Frank before he left us.
First of all Frank, congratulations on your new job! Lets start by learning a bit about you and your history.
I had nine years experience working as a java developer in China, and so I felt quite confident when coming to New Zealand. For three months after I arrived, I sent out lots of job applications, but got no response at all.
That was a very difficult time for me, but then a friend introduced Industry Connect, and I though, sure, lets give it a try.
The truth is, it actually works. I learned a lot here.
Can you give us some examples of what you learnt here?
In terms of BI, we had a wonderful tutor called Lincoln, and she was very hard working.
The BI technical stuff includes the basic T-circle skills about the database. You need to understand the database, especially the relational database, and other things like the Microsoft BI Stock, including ssis/ssrs/ssas. On top of that you need some analytic skills, and some realisation tools like Power BI.
And along side that there are some soft skills you needed to learn too?
The technical part if very important, especially in your CV. You need to impress employers first, but it's the soft skills which are the critical part to finally find a job.
After I finished the course, I became an intern here, and not only learnt the technical part, but also the soft skills, like team work, how to communicate with others and how to prepare for an interview.
The interview part was especially important. We had mock interviews, where we practiced public speaking. I think I improved my English speaking very much, so it's quite critical to find a job here.
And having done it, what would your advice be to anyone considering doing the Industry Connect course?
If you're someone in the same situation and don't have a clue or any direction, I strongly recommend you join Industry Connect. They're not only for the technical part, but they have really lovely people who helped me a lot. I will definitely remember this.
Big thank you to Frank, and we sincerely wish him all the best in his new role as a BI developer.
---
What is Industry Connect?
Industry Connect is an IT/Software Career Launchpad that has everything you need to kick-start your IT/software career in AU, NZ, UK, IE, SG, HK, IN, ID, VN & PH.
Industry Connect's Ecosystem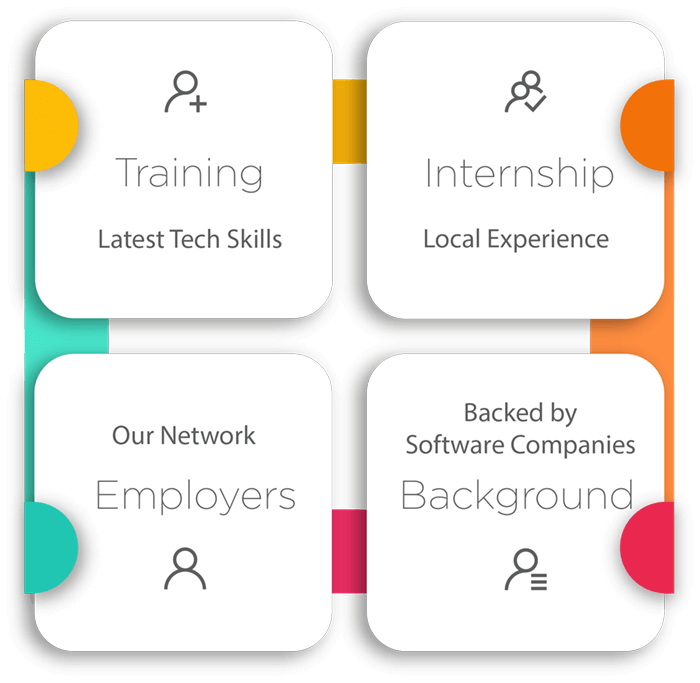 We have been helping career changers, recent IT graduates and people with career gap to start their IT/software careers.
Over the years, we have helped hundreds kick-start an IT/software career. (Verifiable evidences are available on this website)
OUR CORE
We are an innovative software training school backed by global/local software companies. Our ecosystem is an incubation process that supports our participants until they launch a tech career.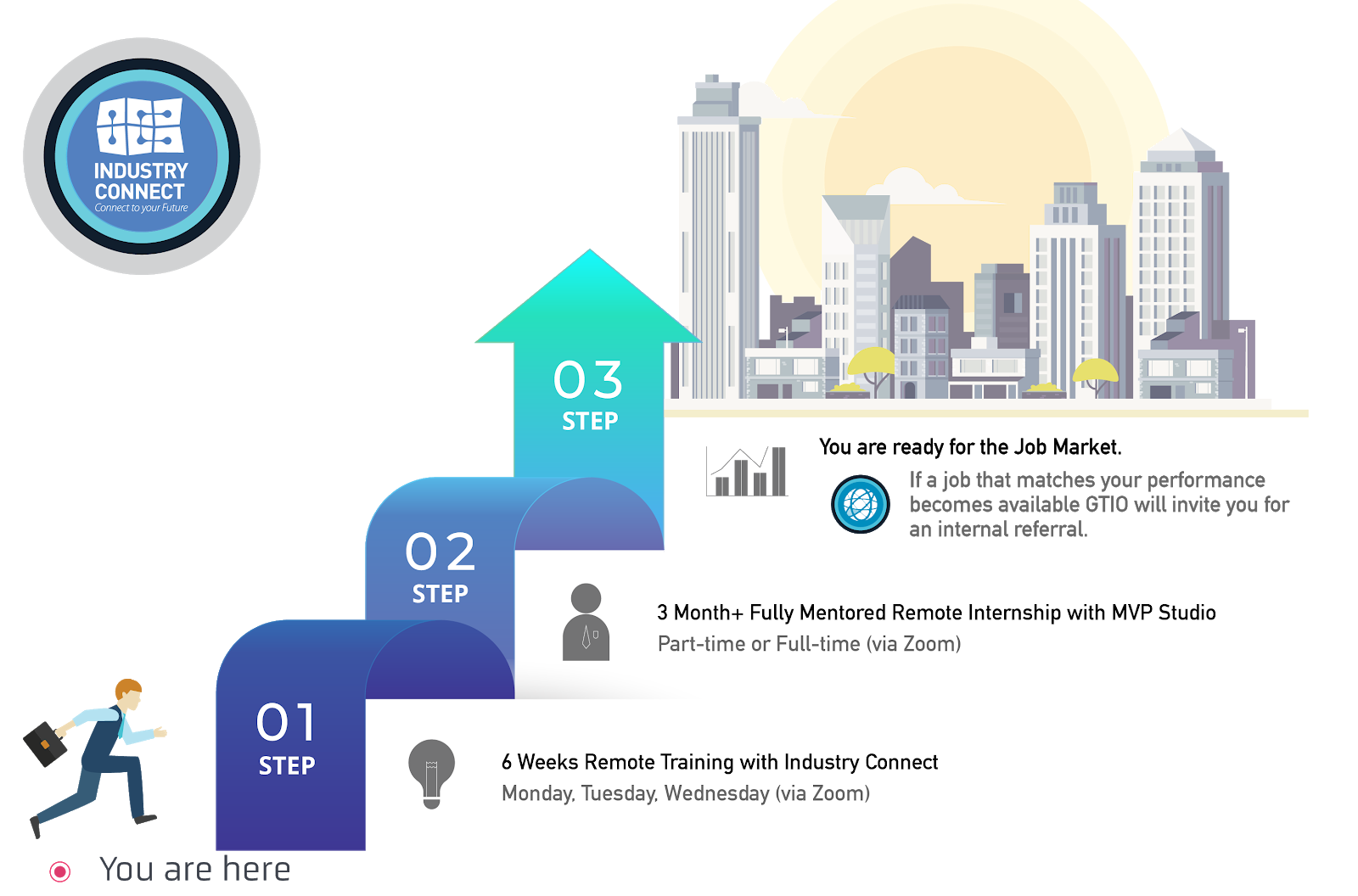 OUR PROGRAMMES
Our Job-Ready training programmes focus on,
Software Development
Business Intelligence (or Data Analyst)
Test Analyst
PROGRAMME STRUCTURE
Six Weeks Training Classes (Practical Tech Skills)
Three Months (or more) Structured Internship on Large Commercial-Scale Projects (Learning enhanced, flexible Hours)
Employer Network (job analysis and internal referral if goals are met)
You can join us via Zoom (live face-to-face meeting) remotely from anywhere and "download" the valuable knowledge & experiences from our tech experts across different tech centres.
Watch 300+ Stories of Career Starters in IT/Software