If you're stuck in a job you hate, or maybe you're not making enough money to make ends meet, then there's always time for a change of career.
A new life in the IT industry might be just what the doctor ordered for you, and Industry Connect can help you get there.
If you're interested in a career in the IT industry then we can help.
We have created special "job-ready" programs, each designed for a specific area of the IT industry. Designed to get you into the workforce in the career you want. , e,
These unique programming courses, specifically designed to help you get that extra boost you need to find a job, will give you a head start in the job search market and allow you enter the IT industry from the start.
We've helped hundreds of people land their first job, and you could be next.
Why it's hard to enter the IT Industry to begin with
Experience is what employers look for, it's that simple.
It's all well and good having excellent marks in the classroom, but so do most other candidates for the position you're going for. What's going to separate you from the pack is actual, real-world experience, and that's hard to get.
An employer will always hire someone who has experience, over someone who doesn't. And why would they not? Working in an office along-side other people is more valuable than knowing the inside of any programming book. Dealing with real-time problems that appear in everyday business situations is not something that can be learnt in University; it's only something that can come from experience.
How to enter the IT industry
Catch 22: How do you get the experience you need to get a job, without having a job to get the experience?
Internship. An internship is a great way to get your foot in the door of a business. Through an IT internship, you can get that vital real-world experience that you need to break into the industry and get ahead of your fellow Graduates. An Internship allows you to work alongside established IT professionals, deal with paying clients and solve real-time problems.
How we help people enter the IT industry
There's no one better than Industry Connect to help you enter the IT industry and launch your career. We've been working in the IT industry for over almost 20 years, and know this business inside-out. We recognise that most IT employers don't want to bother with the time and money it takes to "up-skill" a new employee, and would rather hire someone at that level to begin with.
We can get you to that level, so when it comes to securing your first job, you're already ahead of the pack. Here with us, you'll be working with experienced developers and real clients. Here you'll learn the in's and out's of the industry, gaining an understanding of how business works. With us you will work alongside other developers, both experienced and new Graduates like yourself, acquiring communication skills, both professionally and personally.
Having started in Auckland just a few years ago, we've been so successful we are now expanding across the world. With offices in Melbourne and Sydney, Christchurch and Wellington, and now London, no matter where you are, we can help you enter the IT industry and start your career in software development.
Join us in our next Video Call
If you want to restart your career, then come and have a chat with us at Industry Connect and let's see how we can help.
Juanita Strydom, the General Manager of Industry Connect, will be online on Wednesday evenings, 7:00 pm NZ time, 5.00pm Australia Eastern Standard time and 8:00am UK time.
Joining her will be the Industry Connect team members, as well as the owners of successful software companies, all of whom are ready to answer any questions you may have.
The gang will explain who we are, what our programmes are, and how you can join us.
To secure your seat in the info interview session, simply click here and fill out the form and we'll be in touch to confirm your invitation!
Remember, it's never to late to start again!
---
What is Industry Connect?
Industry Connect is an IT/Software Career Launchpad that has everything you need to kick-start your IT/software career in AU, NZ, UK, IE, SG, HK, IN, ID, VN & PH.
Industry Connect's Ecosystem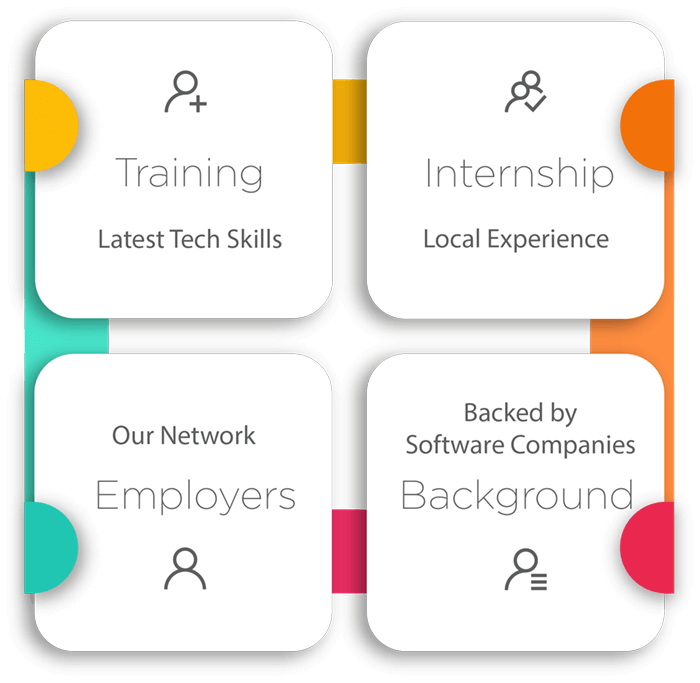 We have been helping career changers, recent IT graduates and people with career gap to start their IT/software careers.
Over the years, we have helped hundreds kick-start an IT/software career. (Verifiable evidences are available on this website)
OUR CORE
We are an innovative software training school backed by global/local software companies. Our ecosystem is an incubation process that supports our participants until they launch a tech career.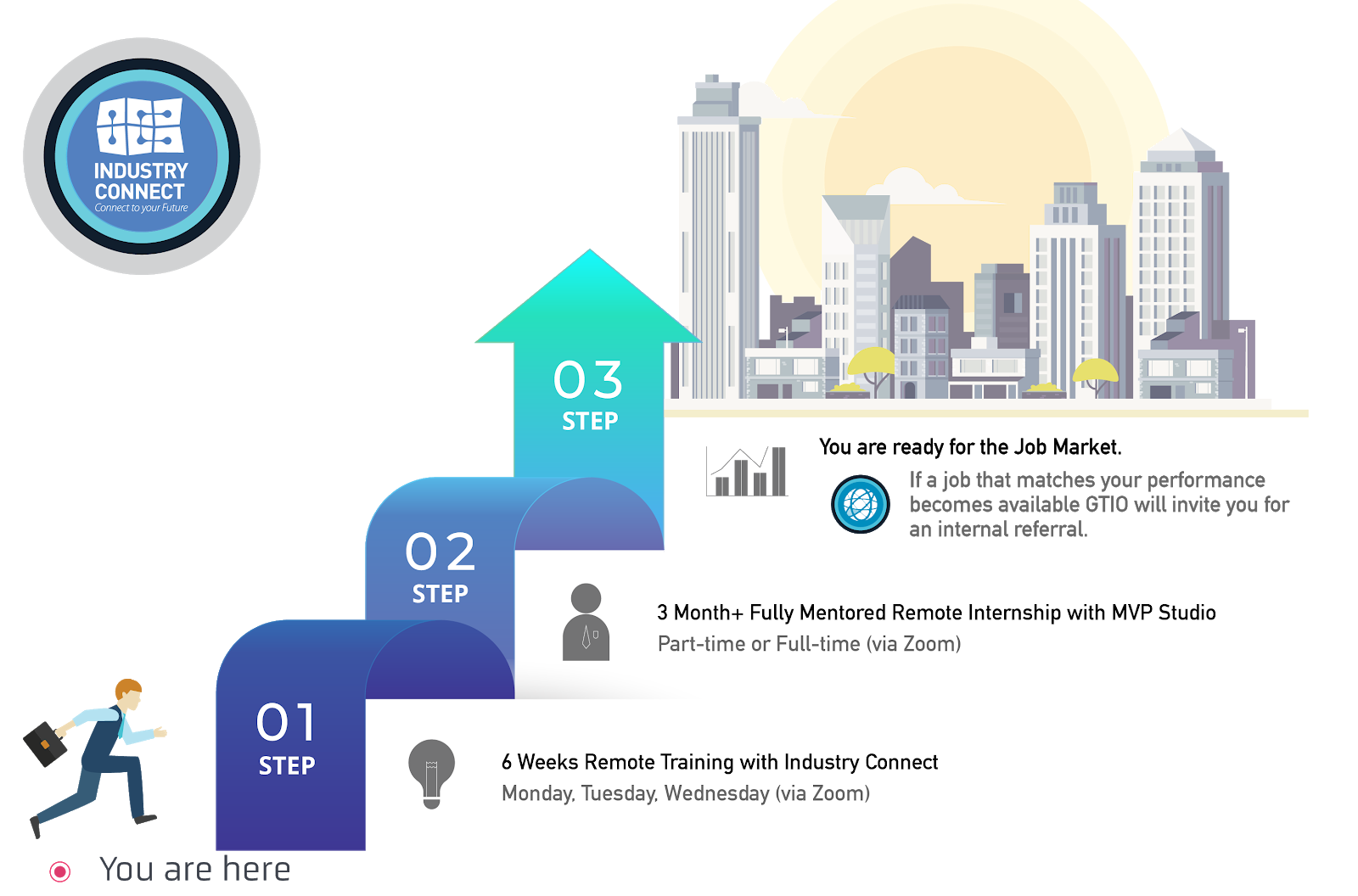 OUR PROGRAMMES
Our Job-Ready training programmes focus on,
Software Development
Business Intelligence (or Data Analyst)
Test Analyst
PROGRAMME STRUCTURE
Six Weeks Training Classes (Practical Tech Skills)
Three Months (or more) Structured Internship on Large Commercial-Scale Projects (Learning enhanced, flexible Hours)
Employer Network (job analysis and internal referral if goals are met)
You can join us via Zoom (live face-to-face meeting) remotely from anywhere and "download" the valuable knowledge & experiences from our tech experts across different tech centres.
Watch 300+ Stories of Career Starters in IT/Software