I gained confidence, overcame that barrier and now I'm working as a software developer.
Yet another one of our Graduates has landed a job as a software developer!
This time it's Ribu, who has just started her new position at GS1 here in Auckland.
We caught up with her to ask her about her time with Industry Connect, and what she felt was important in finding a job in IT.
Congratulations Ribu! Tell us, what are your thoughts on the IT industry here in New Zealand?
From my personal experience, what I have come across here is that local commercial experience is quite regarded. Without local experience, none of the employers will let you even get through to the interview stage.
In order to get through to the interview stage you need local commercial experience, and once you have it, you'll gain all sorts of skills. Technical skills, working in a team environment, and soft skills as well, because that's something that employers look at too.
Without having the soft skills, the technical skills, and the interview skills, it's really hard to get through to the interview stage. I believe that's where Industry Connect helped me the most. I gained confidence, overcame that barrier and now I'm working as a software developer.
What would you suggest to people who are struggling to get their first IT job?
First of all, it's passion. If you can't show the employer you're passionate about the technology, then you're through, because that's what any employer looks at with any new candidate. They want to know you are passionate and want to learn new skills and tools.
Secondly I would say overcoming challenges, because sometimes we get intimidated by challenges and so we take a backseat. Instead of doing that, I'd suggest confronting those challenges. What I personally do is to embrace the feeling when overcoming a challenge. When I had my first task, I completed it successfully, and that feeling in my heart is something that keeps me pushing and overcoming more challenges.
Would you recommend Industry Connect to everyone?
Oh definitely. I would love to recommend Industry Connect to people, especially to those who can't find a job or have no prior experience, IC is definitely a must.
If you don't have those skills right now, then how are you going to gain those skills if you keep working the same ways you have always been working? You'll probably be in the same place even after doing the same 2/3 things you have been doing – in the end you wouldn't get a result.
To get a perfect result you need to chose the key ingredients which are the local experience and the technical skills, which I believe are must-haves to come into this industry and be successful in it.
We can give you the experience you need
You can't get a job without experience and you can't get experience without a job.
So what do you do?
You talk to Industry Connect!
Have a chat with us and let's see how we can help.
Juanita Strydom, the General Manager of Industry Connect, will be online on Wednesday evenings, 7:00 pm NZ time, 5.00pm Australia Eastern Standard time and 8:00am UK time.
Joining her will be the Industry Connect team members, as well as the owners of successful software companies, all of whom are ready to answer any questions you may have.
The gang will explain who we are, what our programmes are, and how you can join us.
To secure your seat in the info interview session, simply click here and fill out the form and we'll be in touch to confirm your invitation!
---
What is Industry Connect?
Industry Connect is an IT/Software Career Launchpad that has everything you need to kick-start your IT/software career in AU, NZ, UK, IE, SG, HK, IN, ID, VN & PH.
Industry Connect's Ecosystem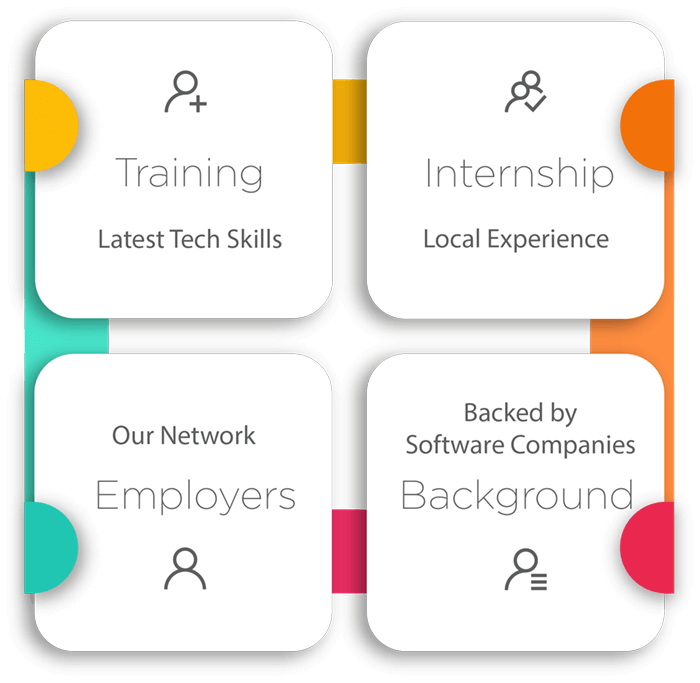 We have been helping career changers, recent IT graduates and people with career gap to start their IT/software careers.
Over the years, we have helped hundreds kick-start an IT/software career. (Verifiable evidences are available on this website)
OUR CORE
We are an innovative software training school backed by global/local software companies. Our ecosystem is an incubation process that supports our participants until they launch a tech career.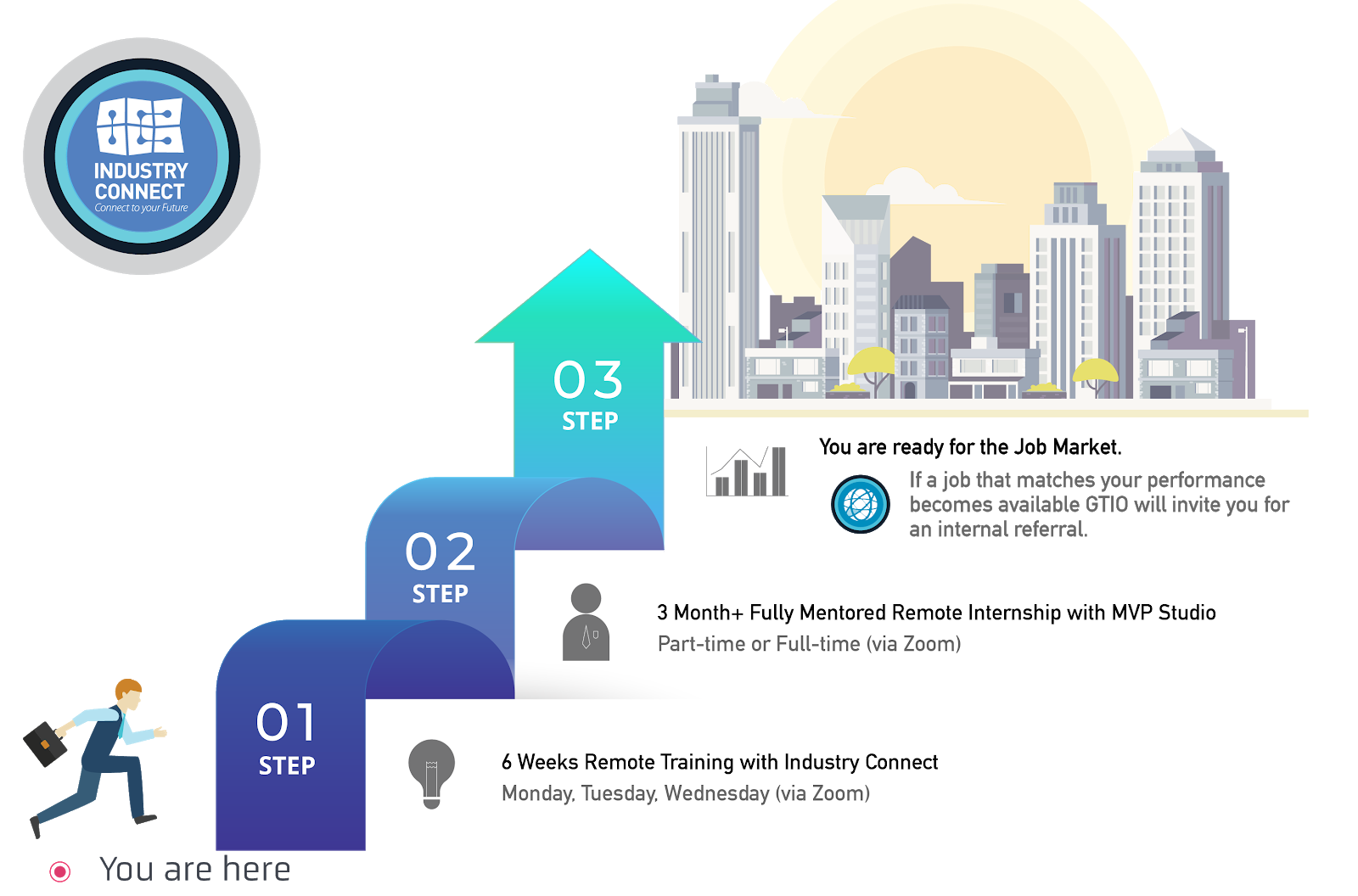 OUR PROGRAMMES
Our Job-Ready training programmes focus on,
Software Development
Business Intelligence (or Data Analyst)
Test Analyst
PROGRAMME STRUCTURE
Six Weeks Training Classes (Practical Tech Skills)
Three Months (or more) Structured Internship on Large Commercial-Scale Projects (Learning enhanced, flexible Hours)
Employer Network (job analysis and internal referral if goals are met)
You can join us via Zoom (live face-to-face meeting) remotely from anywhere and "download" the valuable knowledge & experiences from our tech experts across different tech centres.
Watch 300+ Stories of Career Starters in IT/Software