What are Blockchain technologies?
The blockchain gives internet users the ability to create value and authenticates digital information.
By allowing digital information to be distributed but not copied, blockchain technology created the backbone of a new type of internet. Originally devised for the digital currency, Bitcoin, the tech community is now finding other potential uses for the technology.
Picture a spreadsheet that is duplicated thousands of times across a network of computers. Then imagine that this network is designed to regularly update this spreadsheet and you have a basic understanding of the blockchain.
Information held on a blockchain exists as a shared — and continually reconciled — database. This is a way of using the network that has obvious benefits. The blockchain database isn't stored in any single location, meaning the records it keeps are truly public and easily verifiable. No centralized version of this information exists for a hacker to corrupt. Hosted by millions of computers simultaneously, its data is accessible to anyone on the internet.
Why Learn Blockchain Technologies?
Blockchain technologies are the future! Hundreds of jobs will be created for blockchain technologies in the software space within the next year alone. The crypto-economy model will create disruptions, and you will be there to not only understand what's happening, but be a part of it all.
What You Will Learn on our blockchain programme
Blockchain
Learn what blockchain, decentralisation model and crypto-economy are and how we can benefit from them for the modern world.
Smart Contract
Learn Web3.js, Ethereum Smart Contract/Solidity, Security considerations. Also we will cover other smart contract enabled blockchain such as EOS, Plug etc.
DApp Development
Learn how to develop decentralised application and see how it benefits from blockchain technology to bring more transparent, trust to the users.
Join an Internship
You will get a chance to join a commercial project and work with the masters to put your skills into the experience.
Start your new career in the future of the internet today!
Many people think Blockchain is the future of the internet. It allows communication and transactions to be open and transparent, while at the same time incorruptible.
There will be thousands of jobs available when it comes to blockchain software development, and you can get your foot in the door early by joining out Blockchain Job-Ready Programme.
Contact us today and ask how we can help launch your career in this new and exciting technology.
---
What is Industry Connect?
Industry Connect is an IT/Software Career Launchpad that has everything you need to kick-start your IT/software career in AU, NZ, UK, IE, SG, HK, IN, ID, VN & PH.
Industry Connect's Ecosystem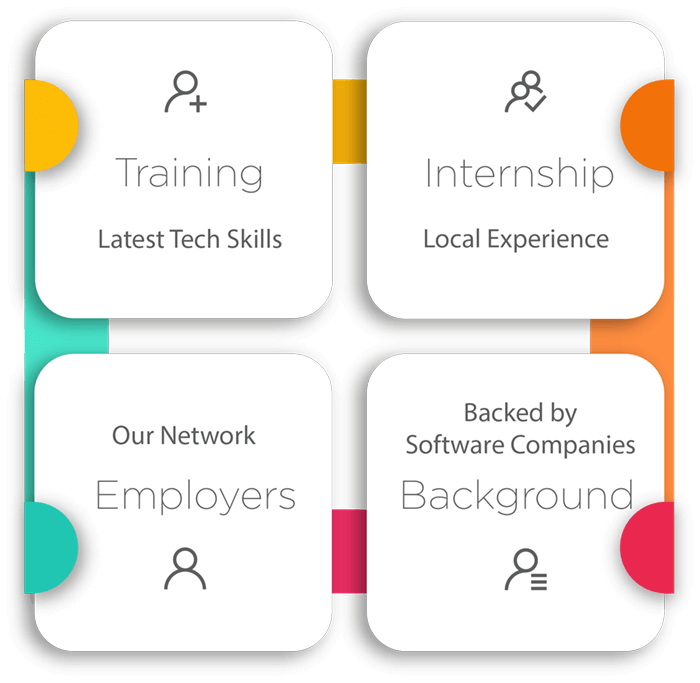 We have been helping career changers, recent IT graduates and people with career gap to start their IT/software careers.
Over the years, we have helped hundreds kick-start an IT/software career. (Verifiable evidences are available on this website)
OUR CORE
We are an innovative software training school backed by global/local software companies. Our ecosystem is an incubation process that supports our participants until they launch a tech career.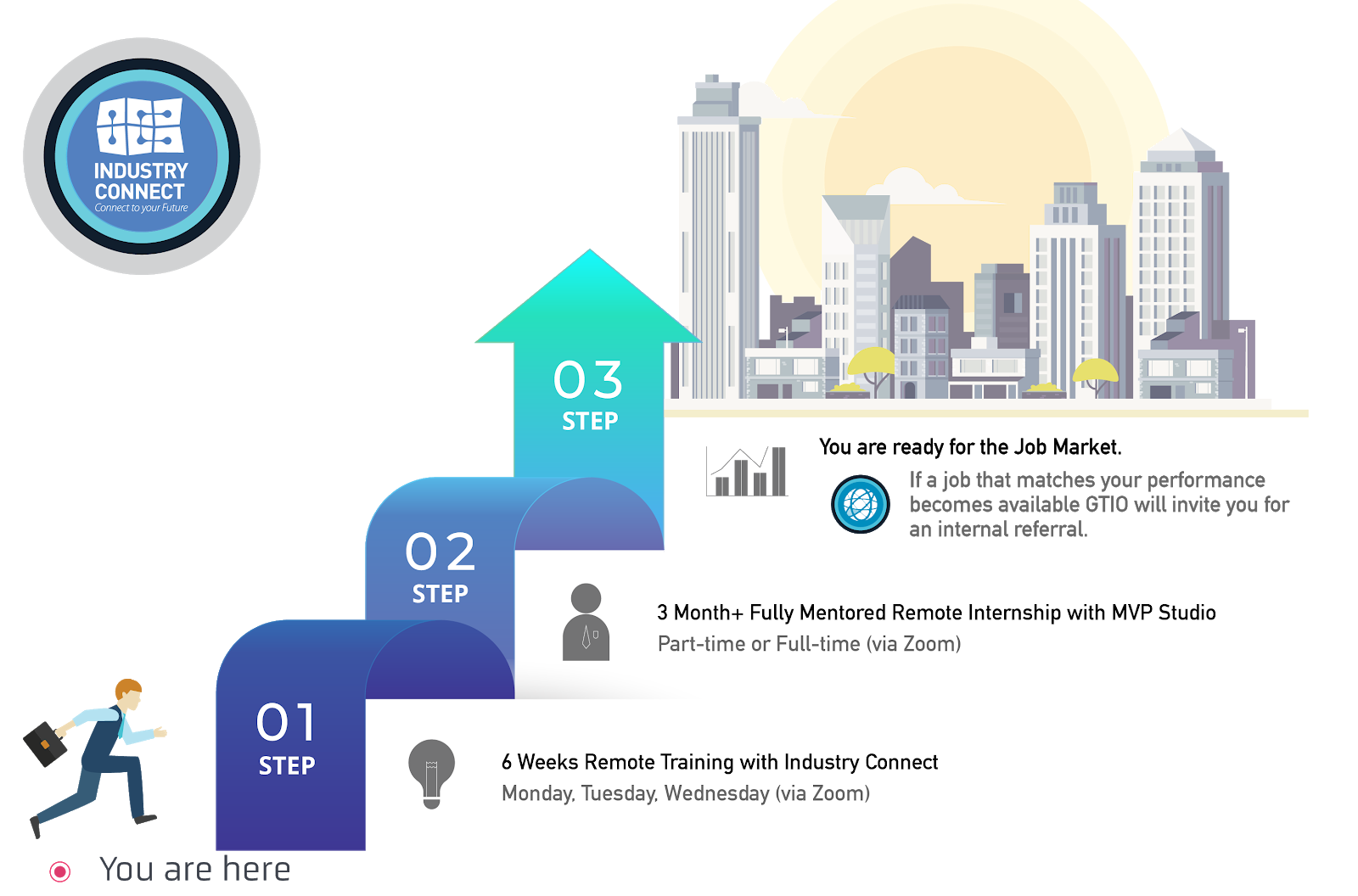 OUR PROGRAMMES
Our Job-Ready training programmes focus on,
Software Development
Business Intelligence (or Data Analyst)
Test Analyst
PROGRAMME STRUCTURE
Six Weeks Training Classes (Practical Tech Skills)
Three Months (or more) Structured Internship on Large Commercial-Scale Projects (Learning enhanced, flexible Hours)
Employer Network (job analysis and internal referral if goals are met)
You can join us via Zoom (live face-to-face meeting) remotely from anywhere and "download" the valuable knowledge & experiences from our tech experts across different tech centres.
Watch 300+ Stories of Career Starters in IT/Software