Find a job as a software engineer is tough, but not if you come to us for help!
Fernando just secured a job as a software engineer after completing our course, so before he rode off into the sunset to start his new career, we caught up with him to ask him about his time with Industry Connect.
Firstly, huge congratulations on the new role Fernando! Tell us, before coming to Industry Connect, do you want to give us a picture about that your background; what you studied and also why you decided to come to Industry Connect?
Thank you. I had just finished my Masters in software engineering last year in November, and after graduation I tried to apply to a couple of companies and I sent out my CV, but I got a bunch of rejections. Around that time I heard about Industry Connect, so I thought it might be a good idea to come here. Sometimes I know looking for jobs could be very frustrating at home, especially if it's just yourself so, that's why I decided to come here. I thought it would be cool, and to see how other people got a job.
In terms of being here with people and alongside people, do you want to explain a bit how being in the team environment helped you, in terms of getting along in the job process?
I think here you can have an opportunity to work with other people, so for me and especially for the other interns who joined with me at the same time, we talked to each other, worked together to fix the problems… so if we have a common problem we can discuss together and try to figure out how to fix it together.
And are there any key technical skills that you picked up while you were here in Industry Connect?
Yeah! I picked up jQuery library, so I have rather good understanding of JavaScript and how everything works, and also the semantic UI library.
I suppose for anyone else who was in the same position as you, for whatever reason they may be struggling to land a job, and they were considering coming to Industry Connect, what would your advice be to them?
I think here is very helpful if you don't know where to go and you want to get some advice on your next move. For example, what type of software development you want to take. So in general you can get some good information from here and also I know finding jobs can be very frustrating. Sometimes it's good to gather with similar people where you can get the help and the support. For example if you are feeling stressed you can get in touch with someone and talk about this and release your pressure and make sure you stay positive and always be positive for your next job application. And don't be afraid of rejections!
That's great Fernando, thank you. And again, huge congratulations and we wish you all the best for your a new role.
If you would like to follow in Fernando's footsteps and find a job as a software engineer, then come talk to us today!
---
What is Industry Connect?
Industry Connect is an IT/Software Career Launchpad that has everything you need to kick-start your IT/software career in AU, NZ, UK, IE, SG, HK, IN, ID, VN & PH.
Industry Connect's Ecosystem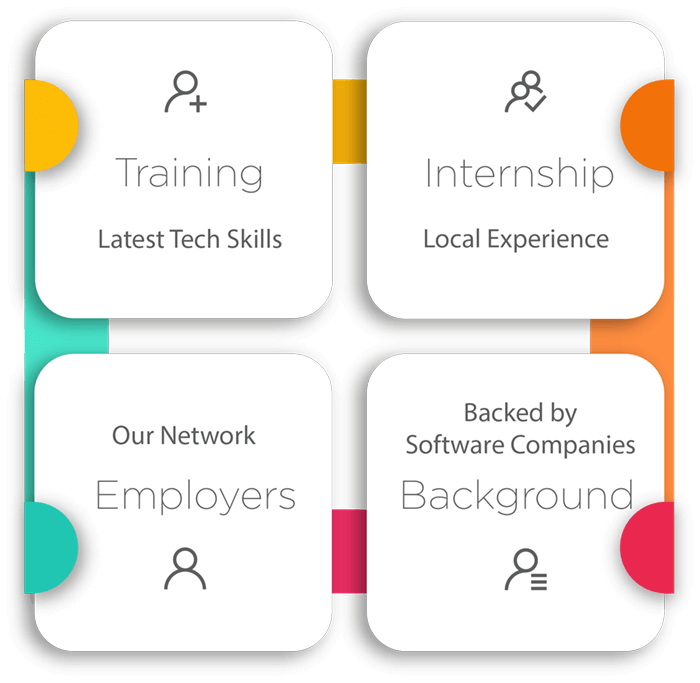 We have been helping career changers, recent IT graduates and people with career gap to start their IT/software careers.
Over the years, we have helped hundreds kick-start an IT/software career. (Verifiable evidences are available on this website)
OUR CORE
We are an innovative software training school backed by global/local software companies. Our ecosystem is an incubation process that supports our participants until they launch a tech career.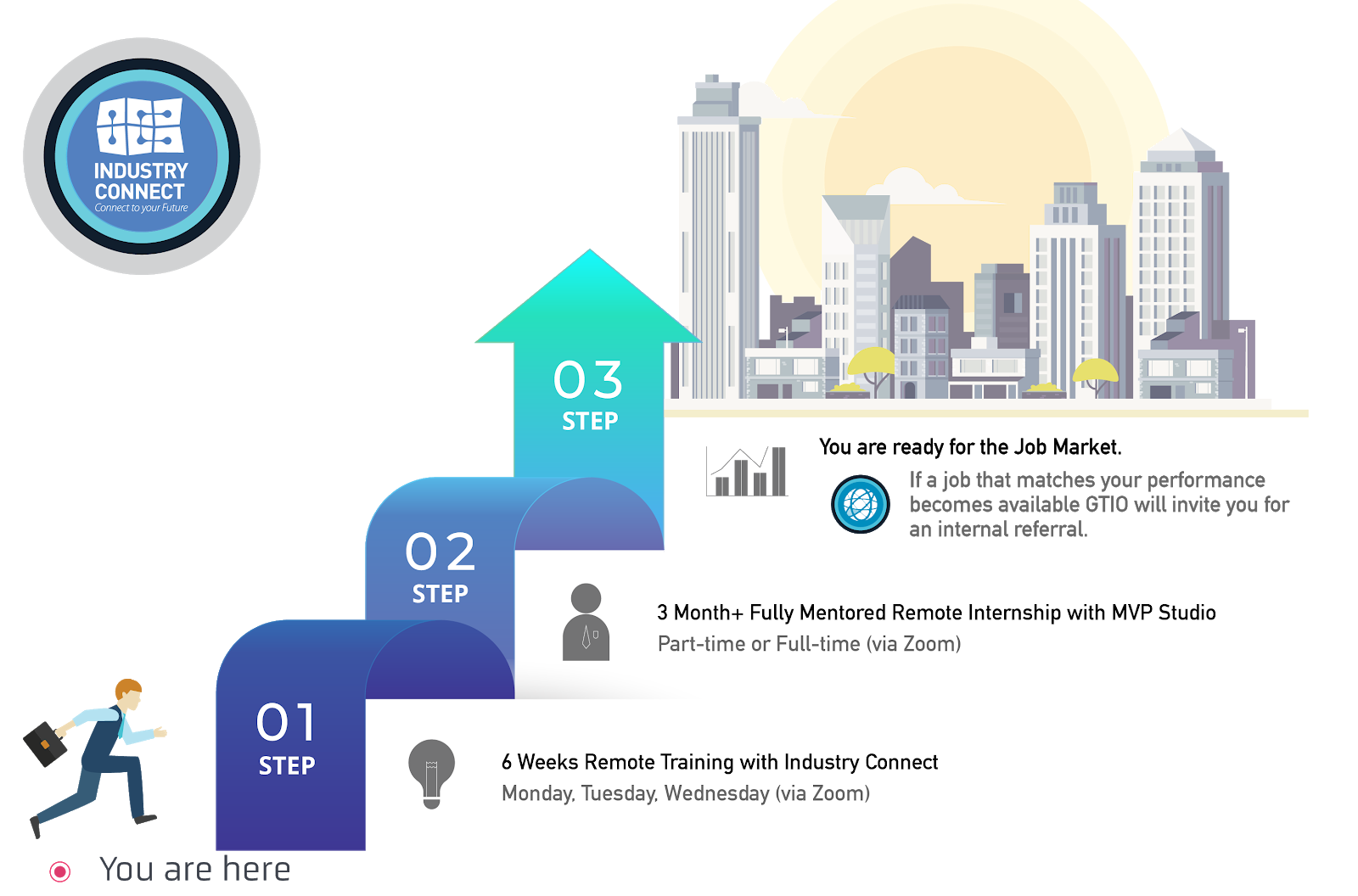 OUR PROGRAMMES
Our Job-Ready training programmes focus on,
Software Development
Business Intelligence (or Data Analyst)
Test Analyst
PROGRAMME STRUCTURE
Six Weeks Training Classes (Practical Tech Skills)
Three Months (or more) Structured Internship on Large Commercial-Scale Projects (Learning enhanced, flexible Hours)
Employer Network (job analysis and internal referral if goals are met)
You can join us via Zoom (live face-to-face meeting) remotely from anywhere and "download" the valuable knowledge & experiences from our tech experts across different tech centres.
Watch 300+ Stories of Career Starters in IT/Software