Unbelievable growth in the video gaming industry means there has never been a better time to begin your software career!
Gaming is now the worlds 4th biggest entertainment industry.
Your mother probably always told you to go outside. "Those video games are a waste of time", she said. Yet, for some reason, many of the smartest and most creative people choose a software career in the gaming industry.  45 years after Atari released Pong in 1972,  the global market has flourished to 108.9Bn USD, and with new technology and the steady rise of eSports, the possibilities now seem limitless.
Many Australians and Kiwis are leaving mundane jobs to learn programming and getting paid big bucks to do a job they love.  With the right skills, the job prospects are certainly promising as local markets reflect this global boom, with revenues almost reaching $3Bn in Australia and $424M in New Zealand in 2016.
At the heart of this craze are the programmers.  They're the innovators that have made gaming a normal part of most people's lives, entertaining and educating consumers through ever new genres, with ever better graphics.  Nowadays, the average active gamer is 35 years old, and 41% of them are female.  The sheer scale of the industry means there is a growing demand, ensuring job security, and no longer only at big corporate companies.
Exciting new technology – all the time!
Fresh technology always unlocks new potential.  We all dreamt as kids of flying with the birds or fighting Voldemort at Hogwarts, yet it seemed inconceivably futuristic.  However, it's 2017 and the future is here.  With the introduction Virtual Reality, developers are no longer just creating games that simply entertain us for a short time – they can create a fully immersive experience that allows us to explore another dimension.
The iPhone recently had its 10th birthday, but in that single decade smart phones have changed the gaming landscape, almost rendering portable gaming devices redundant.  As one of our most essential tools, we feel a little lost without our smart phones, and at the first sign of boredom the phone comes out.  Gamers are no longer just teenaged boys eating pizza and drinking red bull, now businessmen in suits play Crashlands on the bus home and mothers play Angry Birds with toddlers.  Pokemon GO shows us that there are still totally unique ideas waiting for the right creative person, with the right skills.
It isn't only the big corporations winning.
The story of Brendan Greene has inspired many.  For those who haven't heard, Brendan is the creator of Player's Unknown Battlegrounds.  While not a totally new concept, PUBG is a multiplayer 'battle-royale' game where 100 players fight to be the last man standing.  Despite still being a Beta version, PUBG has had more than 2,500,000 simultaneous players, making it the most popular game on Steam by a large margin (previous record was 1,300,000).  What makes the story even more incredible is that at the time of development Brendan was unemployed and living with his parents.  He was 35, with few job prospects and living off the benefit, but an earlier decision to learn programming saved him and transformed him into one of the great underdog success stories.
There has never been a more exciting time to begin your software career.  Anyone can learn programming with Industry Connect, regardless of experience or existing knowledge.  Our program will teach you the necessary skills and offer advice that will land you your dream job.
---
What is Industry Connect?
Industry Connect is an IT/Software Career Launchpad that has everything you need to kick-start your IT/software career in AU, NZ, UK, IE, SG, HK, IN, ID, VN & PH.
Industry Connect's Ecosystem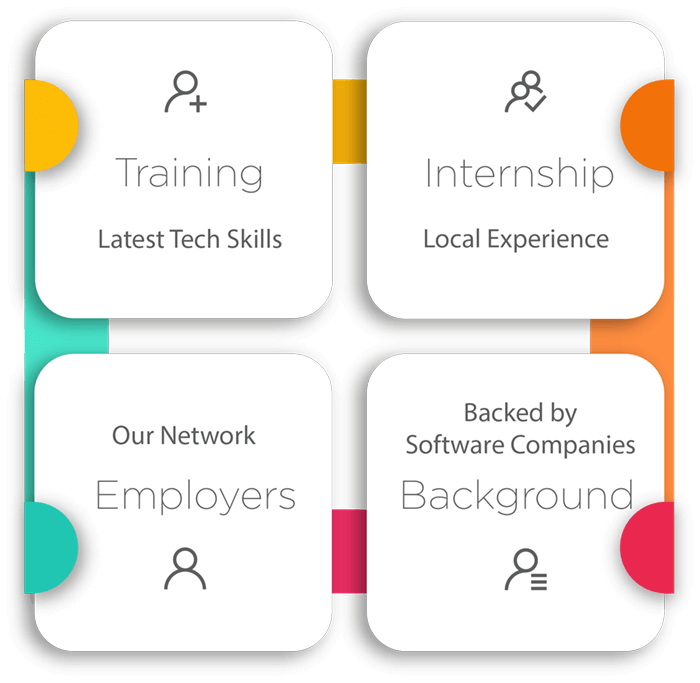 We have been helping career changers, recent IT graduates and people with career gap to start their IT/software careers.
Over the years, we have helped hundreds kick-start an IT/software career. (Verifiable evidences are available on this website)
OUR CORE
We are an innovative software training school backed by global/local software companies. Our ecosystem is an incubation process that supports our participants until they launch a tech career.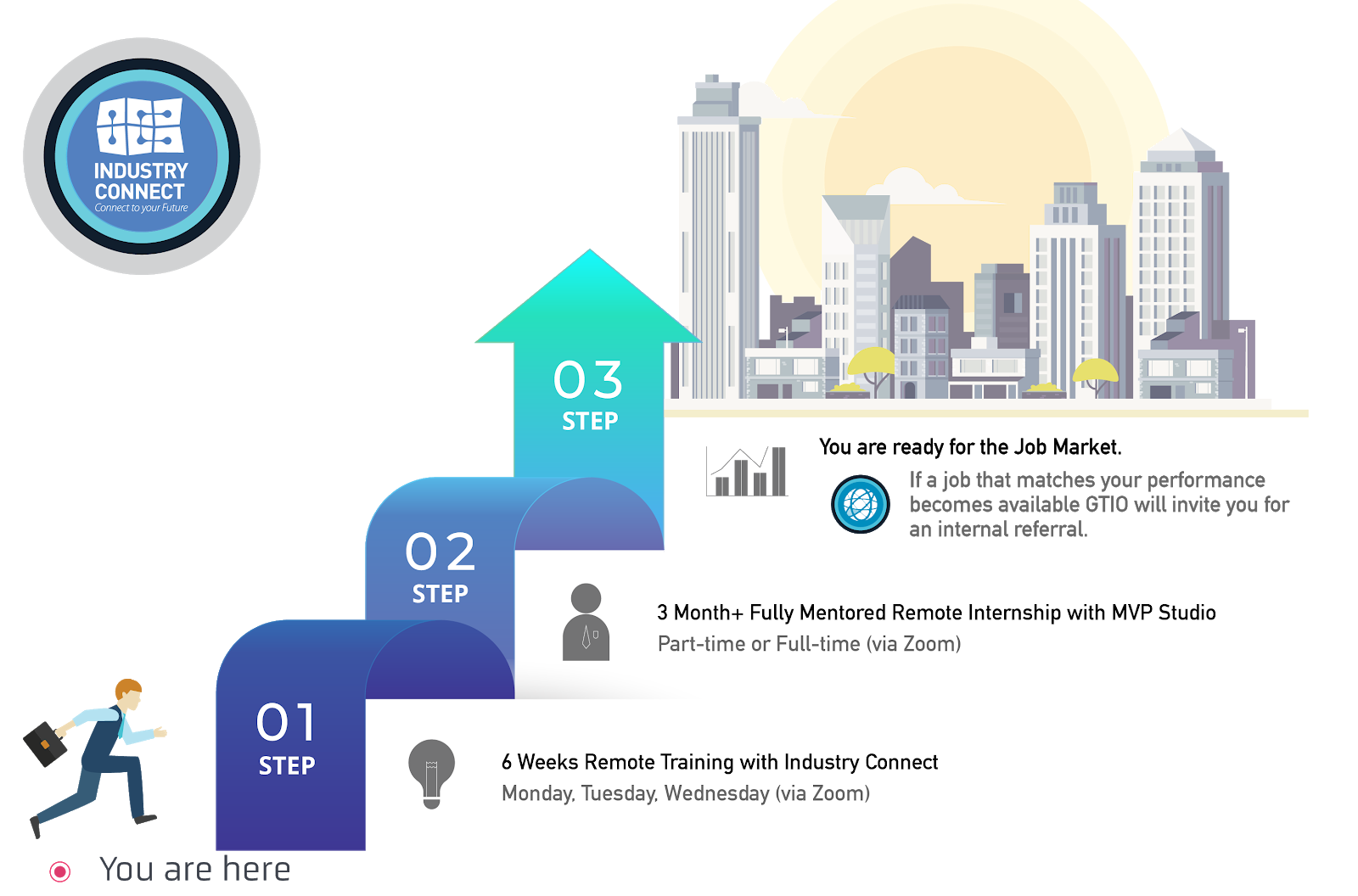 OUR PROGRAMMES
Our Job-Ready training programmes focus on,
Software Development
Business Intelligence (or Data Analyst)
Test Analyst
PROGRAMME STRUCTURE
Six Weeks Training Classes (Practical Tech Skills)
Three Months (or more) Structured Internship on Large Commercial-Scale Projects (Learning enhanced, flexible Hours)
Employer Network (job analysis and internal referral if goals are met)
You can join us via Zoom (live face-to-face meeting) remotely from anywhere and "download" the valuable knowledge & experiences from our tech experts across different tech centres.
Watch 300+ Stories of Career Starters in IT/Software